Vegan & Gluten-free at Disney's Magic Kingdom – Pecos Bill Tall Tale Inn & Cafe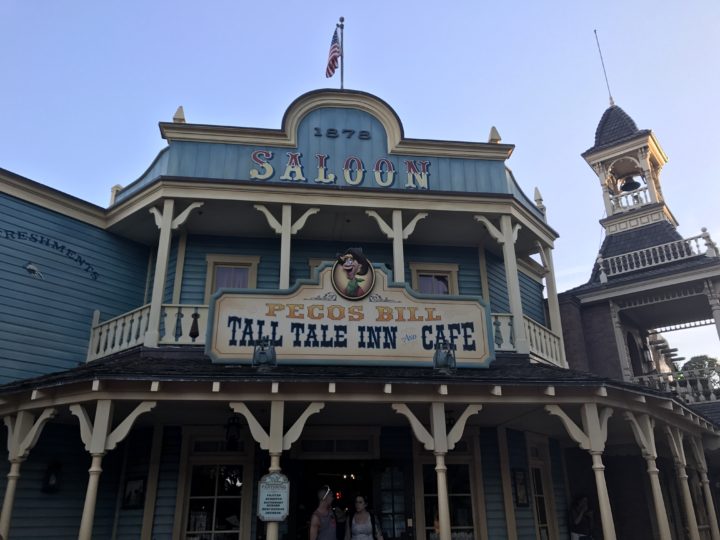 Pecos Bill Tall Tale Inn & Cafe
Located in Frontierland at Walt Disney World's Magic Kingdom is a quick-service called Pecos Bill Tall Tale Inn & Cafe. This Old West saloon offers fajitas, burritos, tacos, burgers, salads, and rice bowls. Pecos Bill is a great place to eat because of the variety of food and ample seating.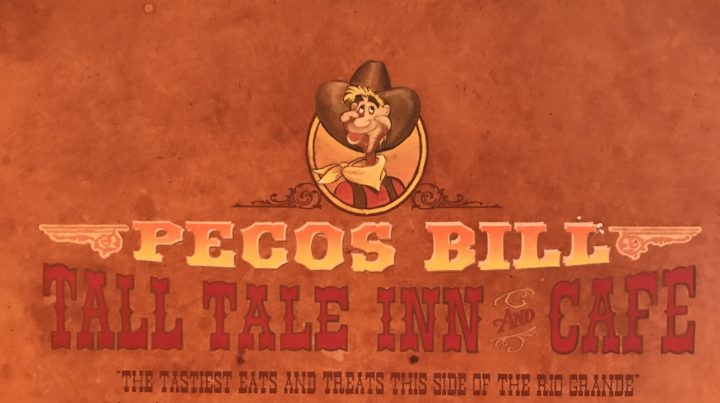 Vegan & Gluten-free Options
The vegan and gluten-free option is the vegetarian rice bowl. Included in the vegetarian rice bowl are black beans, white rice (the flavored rice is not okay), and roasted vegetables. The fixin' bar also includes toppings such as guacamole, salsa, and corn.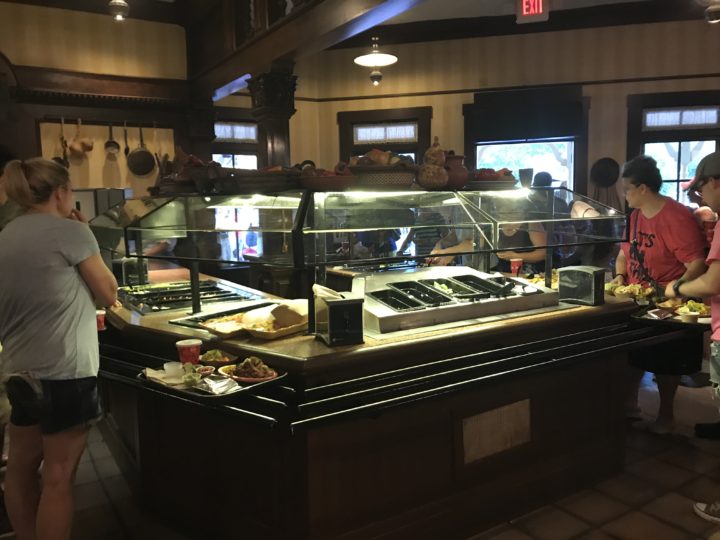 The only downside to eating vegan and gluten-free at Pecos Bill is the price. The veggie rice bowl is $9.99, which I guess is a standard price for Disney World, but the serving size is not terribly large until you load up with toppings. You can order allergy-friendly tortilla chips to go with your meal, but this is not included in the entree like it is with other meals.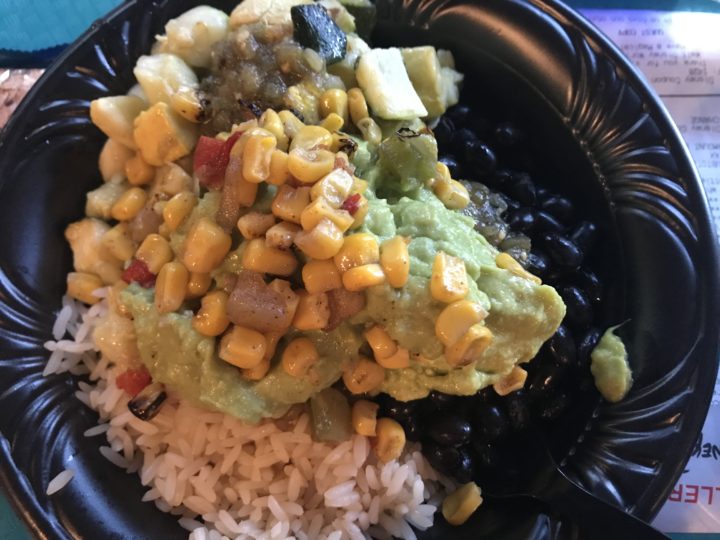 Overall, Pecos Bill Tall Tale Inn & Cafe is a solid option for allergy-friendly food in the Magic Kingdom. You will find that a wide variety of food is available for the non-vegan, leaving everyone in your party satisfied. Other quick-service options in the Magic Kingdom include Columbia Harbor House (which is very, very limited in options) and Cosmic Rays (review coming soon!).