Located at The Campsites at Disney's Fort Wilderness Resort, right next to Trail's End (one of my favorite places to eat at Walt Disney World because Chef TJ is awesome), is a hilarious, high-spirited hootenanny the whole family will enjoy, accompanied by a finger-lickin' countrified feast called the Hoop-Dee-Doo Musical Revue.
I have read nothing but good things about this dinner show, so Nathan and I were sure to make reservations on our last trip to Disney! The Tables in Wonderland Card is only applicable for the late show, so that is what we did!
Hoop-Dee-Doo Musical Revue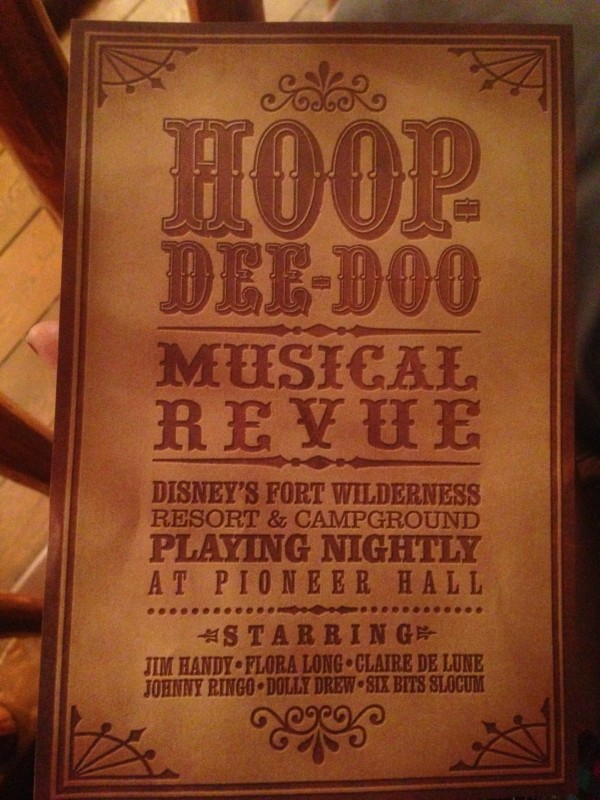 The show is 2 hours of         Wild West dancing, singing and zany vaudeville comedy with the Pioneer Hall Players. There was singing, dancing, and skits by Claire de Lune, Johnny Ringo, Dolly Drew, Six Bits Slocum, Flora Long and Jim Handy.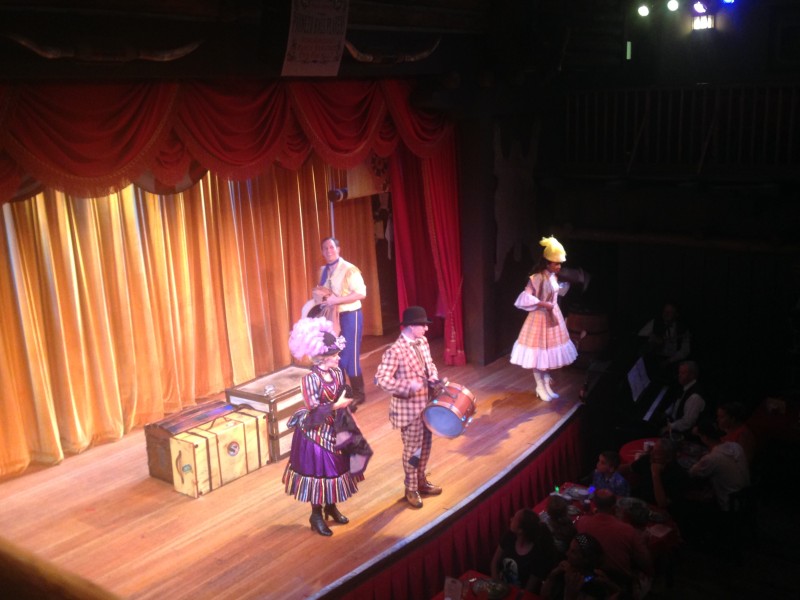 In between skits and song standards, there are buckets of all-you-care-to-enjoy fried chicken and smoked BBQ pork ribs, as well as a tossed green salad, baked beans, fresh-baked cornbread and strawberry shortcake.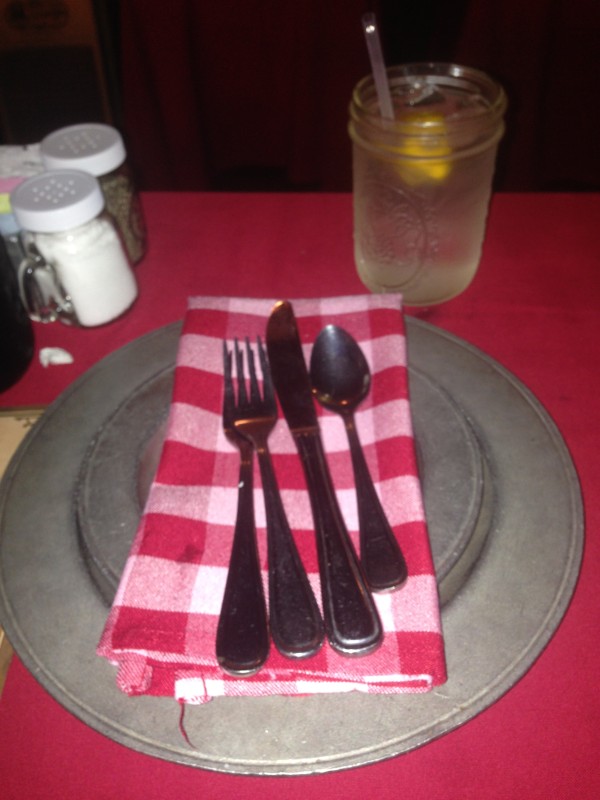 Unlimited draft beer, wine and sangria are included for Guests 21 years of age and up (proper ID required). Soft drinks are also included.
Since I eat gluten-free and vegan, Chef TJ was able to make us some special dishes. We had the normal salad, and then we had some barbecue potato wedges (yum!) and an awesome tofu and veggie  dish. It was more than enough food, and it was delicious!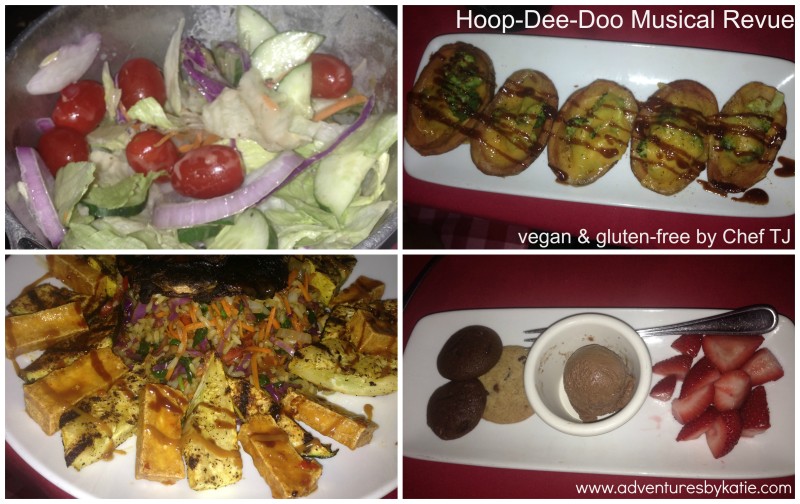 There are three different seating categories. Categories 1 and 2 are on the main floor, with Category 1 being closer to the stage. Category 3 (where we were sitting) is upstairs on the balcony, overlooking the stage and the main floor. I thought the view from the balcony was more than great. I didn't feel left out of the show because the Pioneer Players came upstairs a few times and included us in all the fun!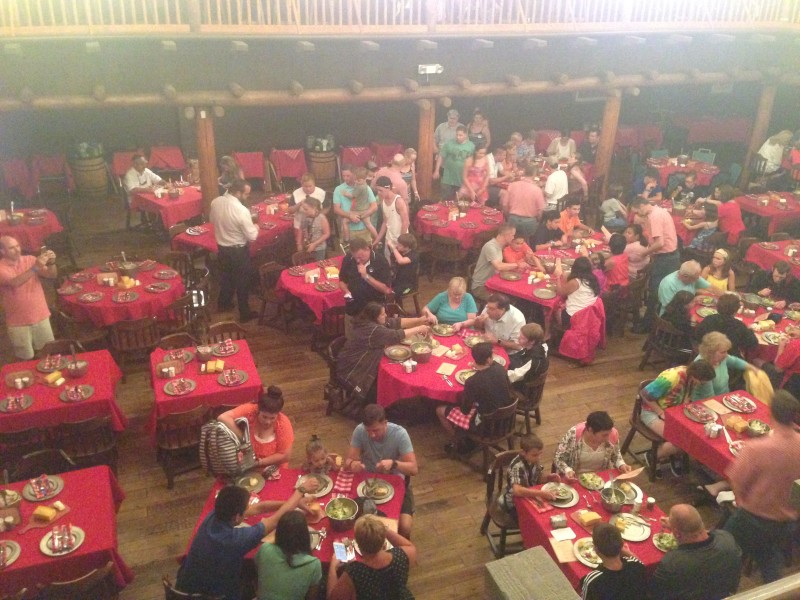 It was really a great time, and I would definitely attend the show again! The music was great, the show was entertaining, and the food was delicious! For some clips of the show, check below:

---
Magical Mickey Link-up
Welcome to the Magical Mickey linkup: the linkup centering around a love for Disney, sharing that love and connecting with others. I hope you find this linkup as a great place to turn to for Disney content each week and help all the bloggers participating out by helping readers find that great mouse-eared content. I'm co-hosting with John from Run. Geek. Run (disney), so of course check out his blog

To see past Magical Mickey posts click here!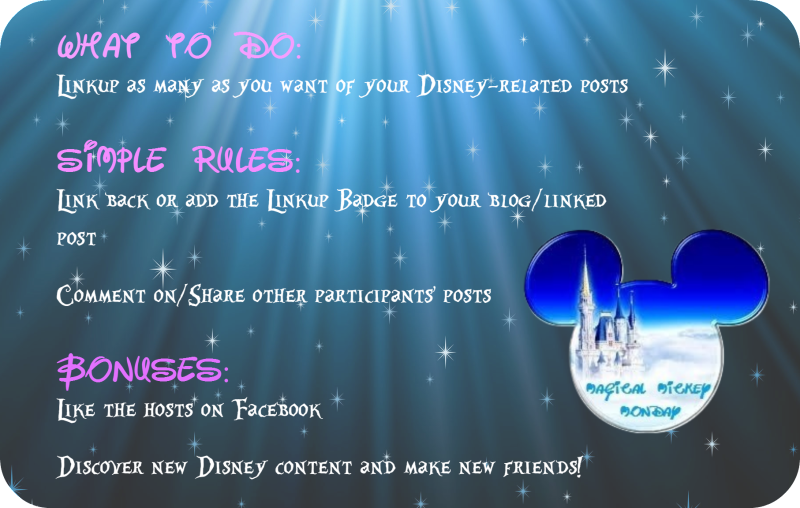 Grab the Magical Mickey Monday badge!