Grilled Tofu Kabobs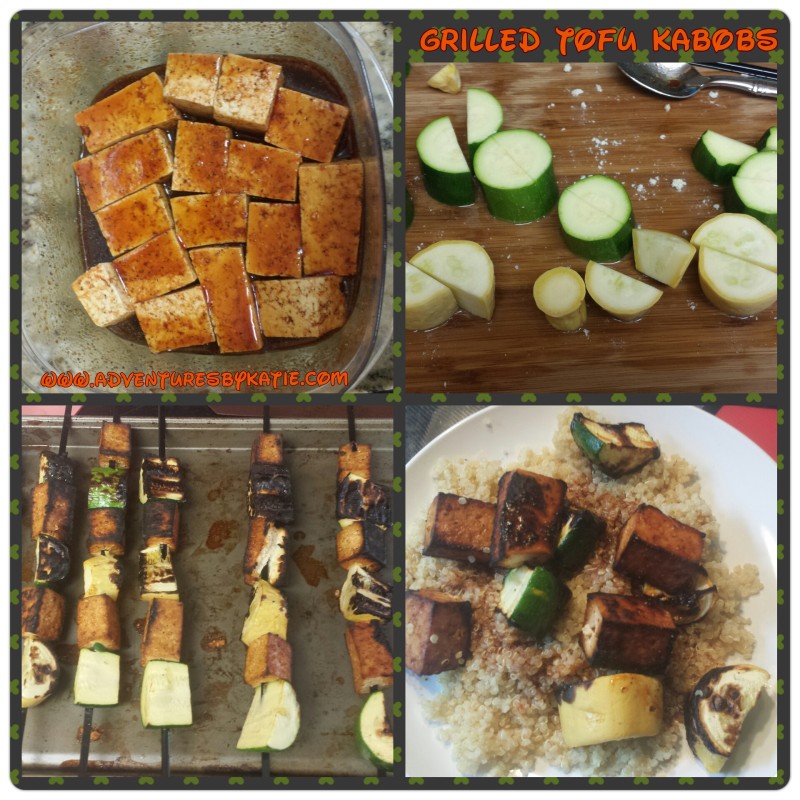 Now, I am not a big tofu person, but lately, on occasion, I have started to attempt to get over my mental block about tofu.
So, when I needed a quick lunch, this is what I came up with.
Grilled Tofu Kabobs
First, I drained, cubed, and marinated the tofu.
Marinade: 
I'm not very good at being exact, soooo…
1/4 (ish) cup gluten-free soy sauce
Big squirt of sriracha sauce (to taste) – I used a few big squirts
2 teaspoons of Sesame Oil
Onion powder
Garlic powder
black pepper
Then, as I let the tofu sit for about 30 minutes, I made some quinoa in the rice cooker (added some spices and soy sauce to give it some flavor) and cut up the vegetables.
I then put everything on skewers and took it out to the grill. I ended up grilling until it got a little charred, turning over halfway through. I didn't really time it, but it was probably 8 minutes on each side.
I think I enjoy tofu most when it is marinated well and not mushy. This recipe satisfied both and it was a good, quick lunch.
What is your favorite way to prepare tofu?