Build & Imagine Toys: It's a New World, Every Time You Play!
Disclaimer: Product was received from Build & Imagine in exchange for this honest review. No other payment was received. This post may contain affiliate links.
This post was written by Jill Cayer!
Build & Imagine Toys
My 3- and 8-year-old were given the Build & Imagine Magnetic Doll House and the Build & Imagine Career Dolls.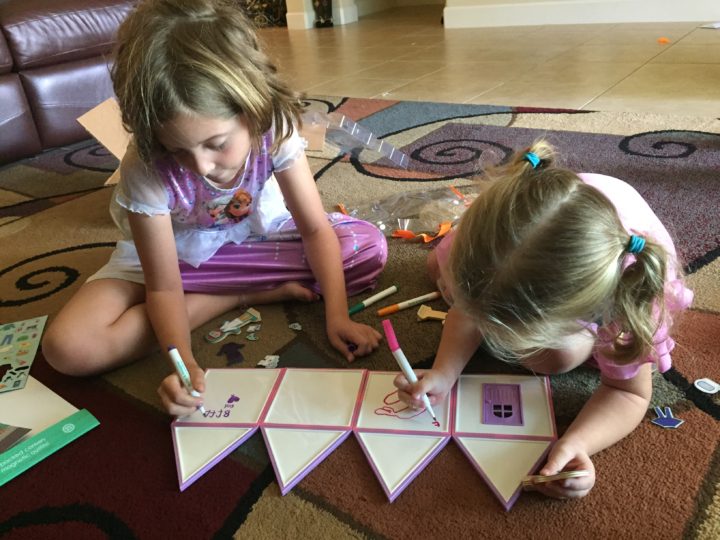 Magnetic Doll House
They really enjoyed coloring the Magnetic Doll House, which has small dry erase boards on each side. The marker erased easily, and they could draw on them over and over again. The house is on the smaller side, probably to make it easier to stand up and be sturdy. There are different ways to set up the doll house which they liked as well. The house is rated for 4-8 years, and my 3-year-old had difficulty setting it up herself. With a little help, though, it was all good. The Magnetic Doll House came with one doll that can fit in the house. This doll is also dry erase. Setting up the house without messing up the drawings was a bit challenging, so they started drawing on the house after it was set up. They also had to be careful not to knock they house over.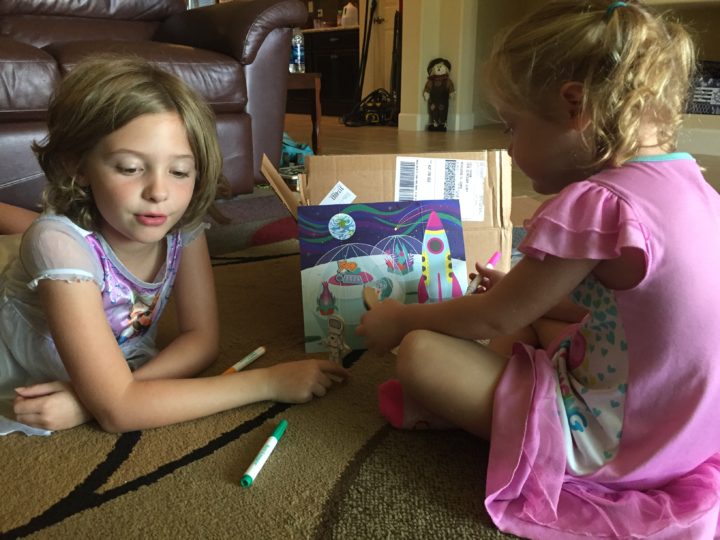 Career Dolls
The Career Dolls dolls were also a hit. My kids had a great time changing the outfits and pretending in many different scenarios. The magnets were easy to pop out of the mold; even my 3-year-old could do it without ruining the magnets. They used the dress up dolls with the Magnetic Dollhouse. The magnets stuck to the dolls and the scenery well. The dolls came with a little bag that can be used to hold all the dolls and the magnets.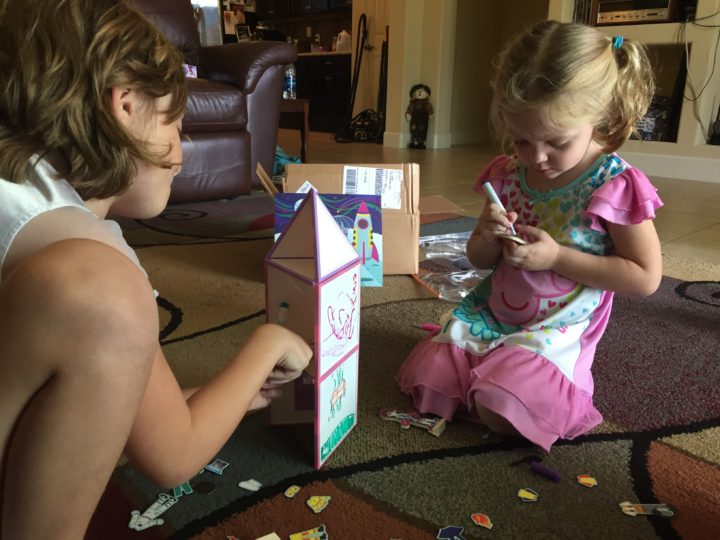 My kids have been playing with these sets for a solid hour with little conflict! I would definitely recommend these for children with an active imagination and love for art.
For more information about the Build & Imagine Sets check out the Holiday Gift Guide for Kids! In this guide you will also find some other great gift ideas!