Gift Guide for Kids
It's my first Christmas where I have to start thinking about children's gifts! Mixolydian has already met with Santa and told him her wish list. It's her first Christmas, and I better get ready! Have you started shopping for your children's holiday gifts? I've seen that you can Create a custom puzzle which is a gift I'm leaning towards, but there are so many other gifts out there to choose from. I do like the idea of personalizing a gift though as it seems like such a sweet gesture and shows that thought has gone into finding the perfect gift. Plus, if you're buying multiple gifts for different children, choosing custom gifts with photo options allows the children to easily distinguish which gift is there's too. A gift that is personalized would also give them a sense of individuality. An example of this could be custom socks with their favorite picture (or calcetines personalizados con foto for Spanish speakers), custom keyrings, as well as other custom gifts that would be great stocking stuffers. Aside from a personalized gift, I have included a few ideas in my Gift Guide for Kids that may want to consider for your little ones! *Disclaimer: Product was provided in exchange for inclusion in this gift guide. No other payment was received. This post may include affiliate links.*
Discovery Noisy Baby Animals: 10 Baby Animal Sounds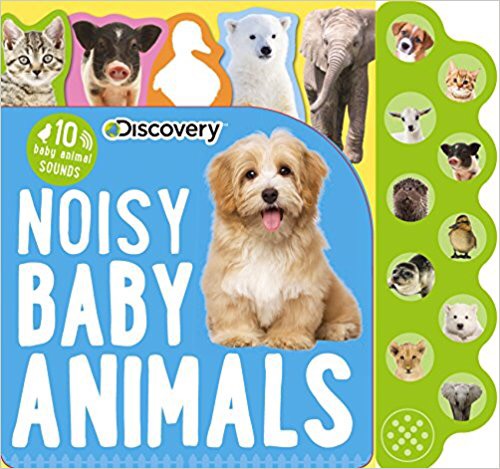 The Discovery Noisy Baby Animals hardcover book allows you to meet all sorts of noisy baby animals. Learn about these adorable babies and their families, and then press the buttons to hear their sounds! This book is geared to preschool-aged children, but my 8-month-old enjoyed looking at the pictures and hearing the animal sounds. If your child is too old for this book but still an animal lover, perhaps these dog shirts might suit them instead. But for preschool children this book is a blast, even my dog Maestro was curious about the book and the sounds!
Animal Planet Safari Treehouse Playset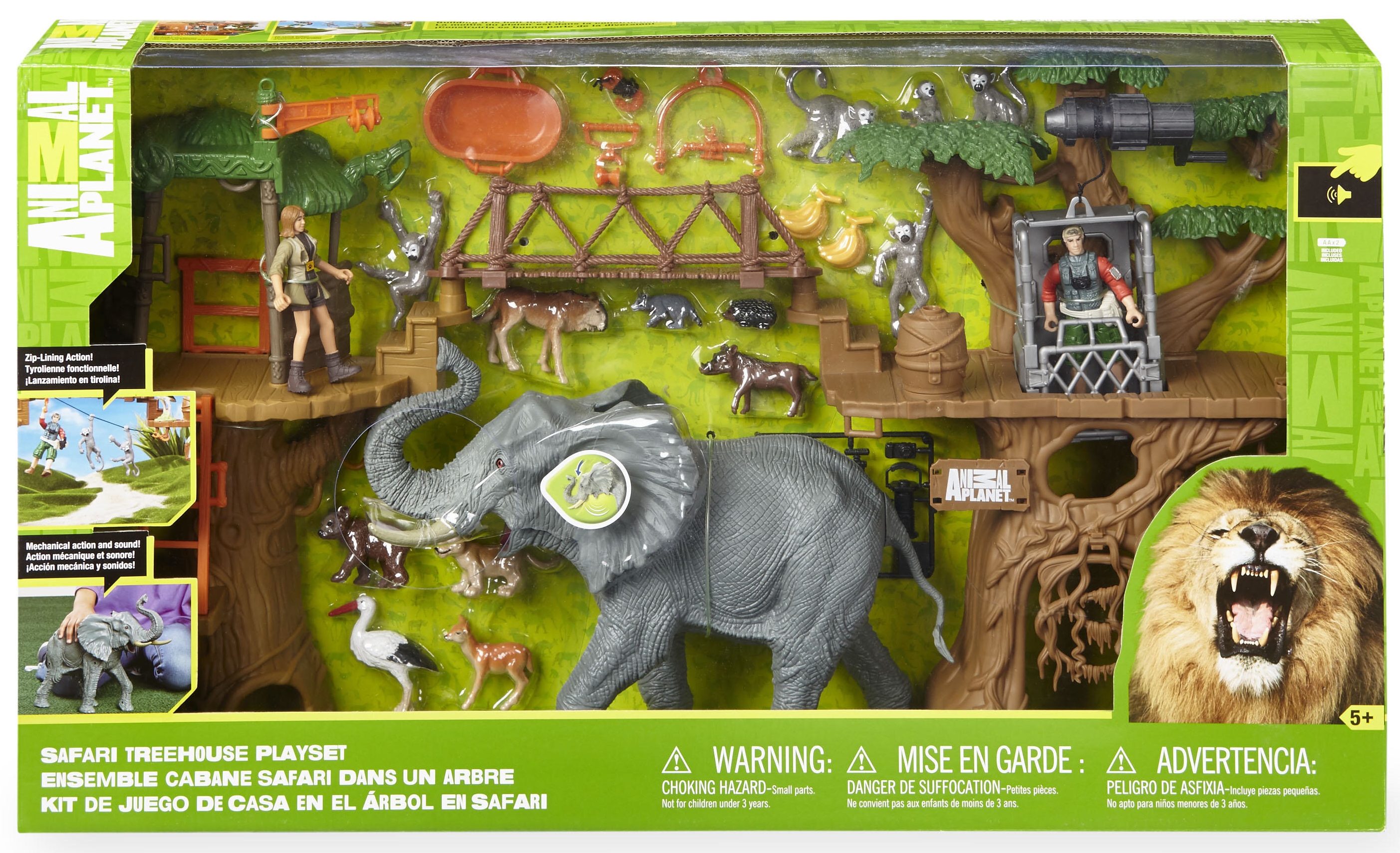 The Animal Planet Safari Treehouse Playset is great for animal enthusiasts! The jungle treehouse has multiple building options to allow for your imagination to take over. The set includes a bridge to connect the two treehouse structures, a working lift, a zip line, and lots of levels where the animals can hang out. The large elephant has sound and mechanical action features. The two posable action figures can use their video camera and binoculars to capture their animal friends in action and learn more about them. Ages 5 and up.
Zero to Two Disney Headband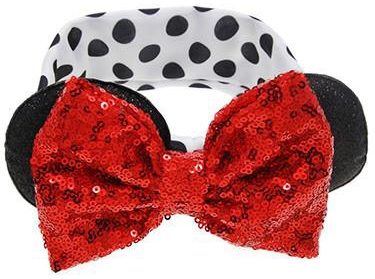 This Zero to Two Disney Headband is just the cutest! Made of stretchy fabric, this headband should fit babies and toddlers of all sizes. How adorable will Mixolydian be with these Mickey ears?! I can't wait for her to wear this for play and on our Disney vacations! There are three different designs you can choose from: striped, red dotted, or white dotted.
Build & Imagine Magnetic Doll House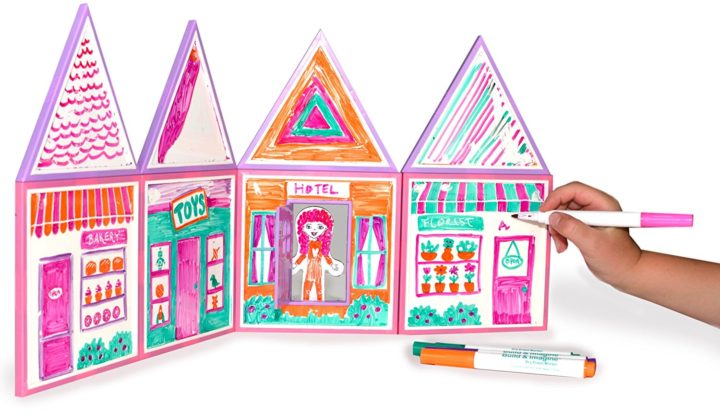 The Build & Imagine Magnetic Doll House allows the user to become a designer, builder, and storyteller right before your eyes. The magnetic building panels can be combined any way you like. The wipe-off surface allows open-ended play that runs on pure imagination. Included are 4 dry-erase markers, 4 square magnetic building panels with dual-sided wipe-off surfaces, a functioning front door, 4 equilateral building panels with dual-sided wipe-off surfaces, a wooden doll with wipe-off surface, and a cloth eraser. This set is compatible with other Build & Imagine magnetic building sets. Recommended for ages 4–8.
Build & Imagine Career Dolls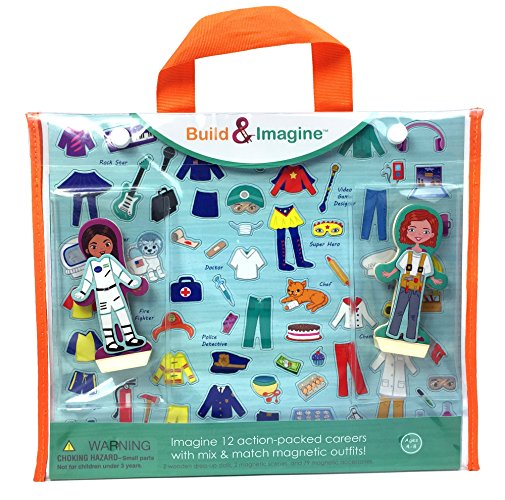 Build & Imagine Career Dolls come with 12 different mix & match magnetic outfits and wooden dress-up dolls! This is a great gift item to extend the storytelling possibilities if you already have Build & Imagine StoryWalls building sets or as a stand-alone toy. The characters and magnetic clothing are compatible with other Build & Imagine sets. The carrying case also provides a helpful way to store your Build & Imagine magnetic accessories and dolls. Careers featured are: space explorer, police detective, the president, rock star, video game designer, doctor, chemist, builder, fire fighter, chef, chemist, and professional soccer player. Recommended for ages 4-8.
Petlandia Personalized Storybook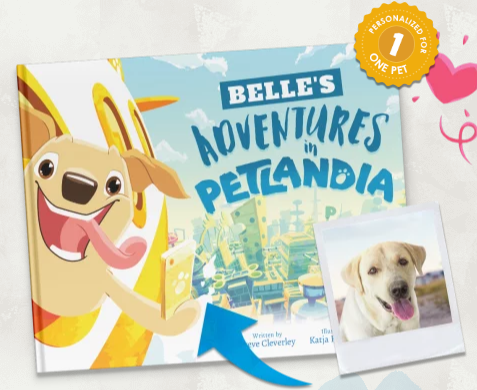 This custom storybook from Petlandia features your pet and is a wonderful, hand-illustrated gift for any animal lover! This heartwarming tale of friendship, fame, loneliness and love takes your pet into a pawsome world of four-legged fun! Personalization options include cartoon characters of your dog, cat, or rabbit. Choose from the standard Petlandia book or have your pet meet Grumpy Cat! Options for multiple dog books are now available, with cat/cat and dog/cat books in the works! What a cute gift for your child and your pet!
Looking for More Ideas?
Searching for the best stocking stuffers? Check out 101 Stocking Stuffers for Women and 101 Stocking Stuffers for Men. Also, check out these 25+ Perfect Harry Potter Holiday Gifts for Every Witch and Wizard in Your Life!