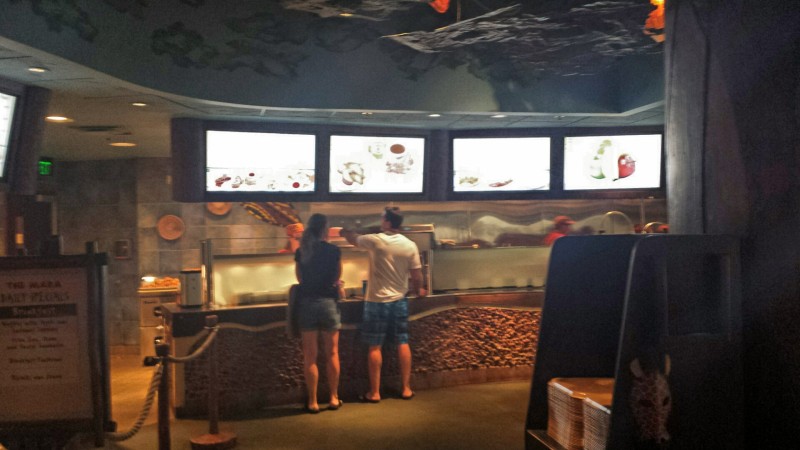 *This dining experience took place in July 2014*
Nathan and I were up early one morning and wanted to get some breakfast before heading out for the day. We had enjoyed our dinner at The Mara previously and were excited to see what we could get for breakfast.
We talked with the Chef (from Boma), and he made us some Mickey waffles and breakfast potatoes. We could also have the quinoa. Everything was very tasty, especially the quinoa. It was a bit sweet, and I enjoyed mine with raisins sprinkled on top. It made me realize that I wanted to eat quinoa for breakfast more often when I got home!