Bay Lake Tower – Disney's Contemporary Resort
This post is written by Jill!
My parents-in-law told us we were all going to Disney World! They were able to use their Disney Vacation Club points to book a one-night stay at Bay Lake Tower at Disney's Contemporary Resort.
We checked in around noon, but the room wouldn't be ready until 4pm. We held onto our bags and decided to use the time to enjoy the pool. The pool was great with both a large and small water slide. From 1:00pm-5:00pm, cast members had games going on at the pool including trivia, scavenger hunt, bingo, and more. Our 8-year-old spent the entire time engulfed in those activities.
While we were hanging at the pool, some other family members took a quick trip to the Magic Kingdom to ride a few rides with some recently grabbed fast passes.
The Room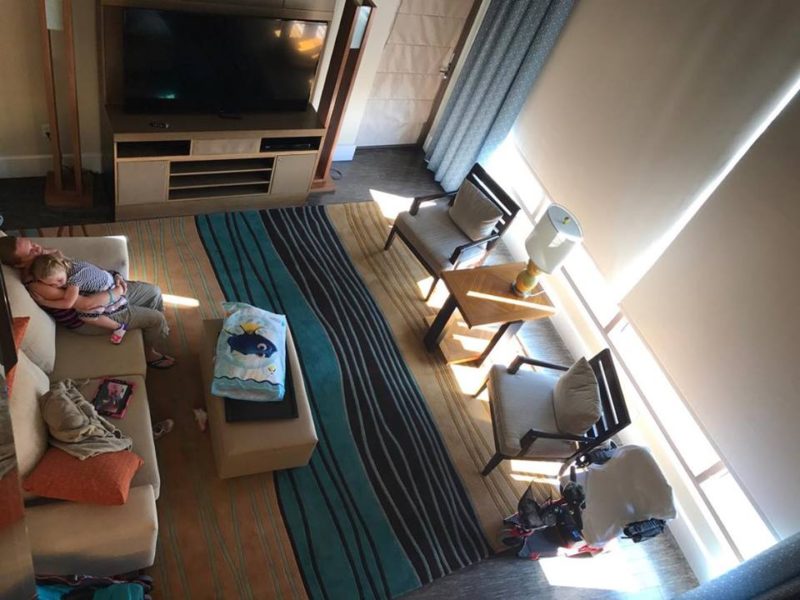 Once our room was available we enjoyed the three bedroom, four bathroom, two- story villa. This villa was large enough to sleep 12-14 people and included a full kitchen and laundry. Each bedroom had a balcony with an epic view of the Magic Kingdom and the Contemporary Resort.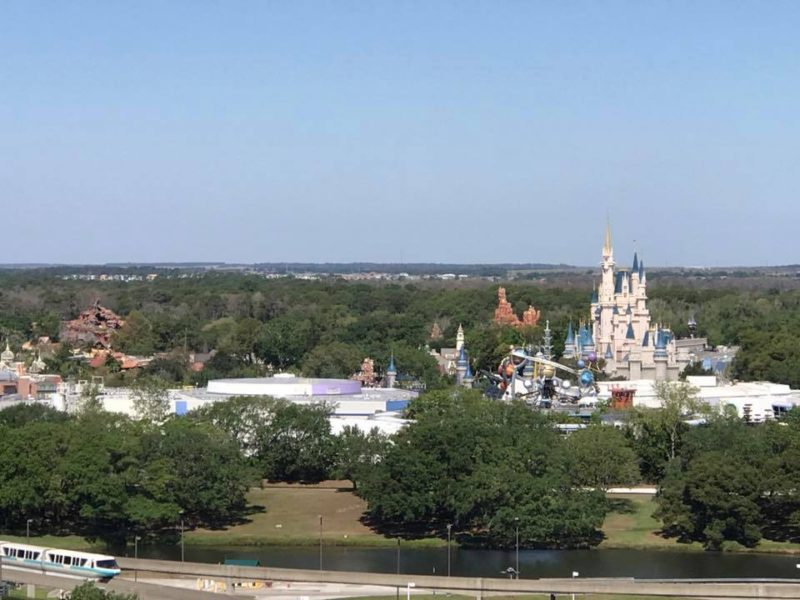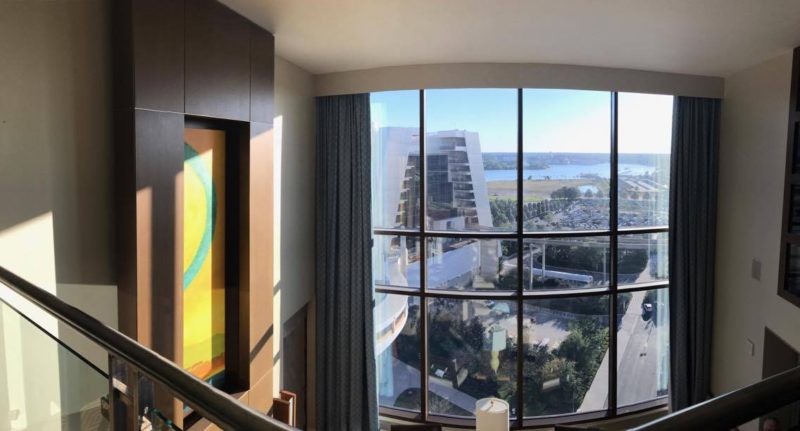 Magic Kingdom Fireworks
The nighttime firework show from Magic Kingdom was visible from our rooms, but we went up to the 16th floor where there is an observation lounge with a full bar. The music from the show was played so the full affect of the show was taken in. The observatory was open until midnight so we were able to enjoy the night after the little ones were in bed, with  the grandparents as babysitters.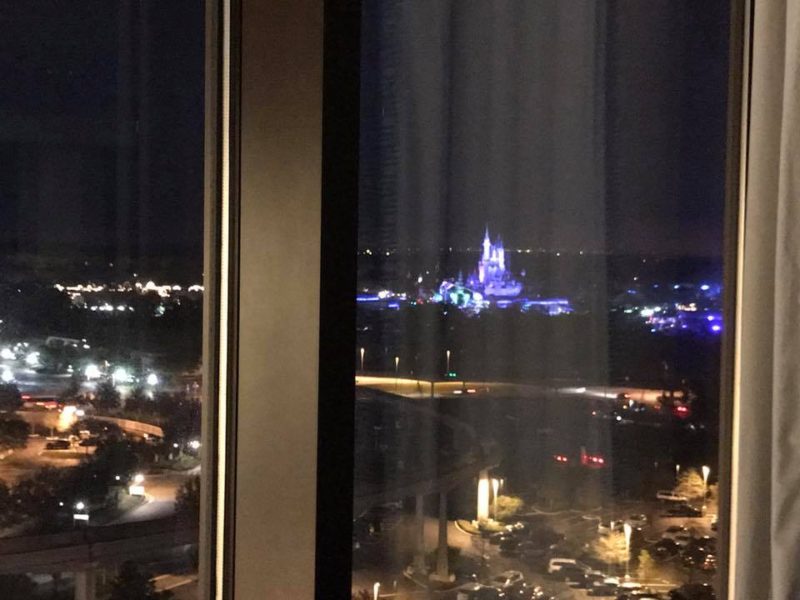 Other amenities
Checkout was at 11:00am, and we wished we had more time at the resort to enjoy the other amenities, such as table tennis, tennis courts, boccie ball, shuffleboard, DVD rental, kids activity room, and more!
Have you had a chance to stay at Bay Lake Tower?