It is now time for the 2017 Grand Floridian Easter Egg Display!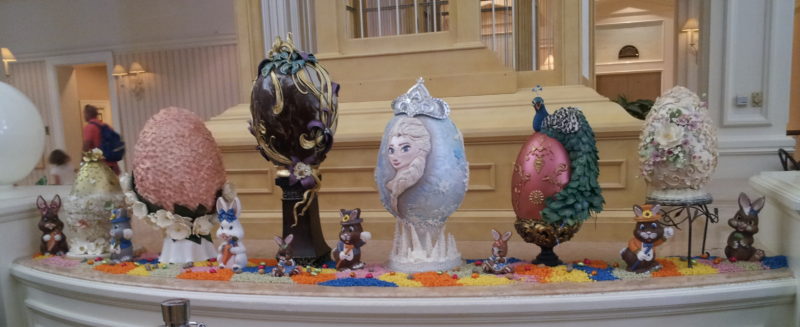 The Grand Floridian Bakery Team has designed these beautiful, edible Easter eggs for 21 years.! Previously, the eggs were only displayed in the Resort's restaurants. Lucky for us, the chocolate egg creations are available for everyone to see throughout the Grand Floridian lobby.  All Easter Eggs are crafted from chocolate, frosting, and other edible materials. During Easter weekend, guests will be able to vote on their favorite Easter Egg.
Exploring the Grand Floridian Easter Egg Display is a festive (and free) way to spend a relaxing day at Walt Disney World.
This year's Grand Floridian Easter Egg Display will be available through April 11-19!

While I am not lucky enough to get down to Disney World this Easter season, I did get a chance to view the display in 2015. I hope the pictures give you an idea of what to expect when you visit the display!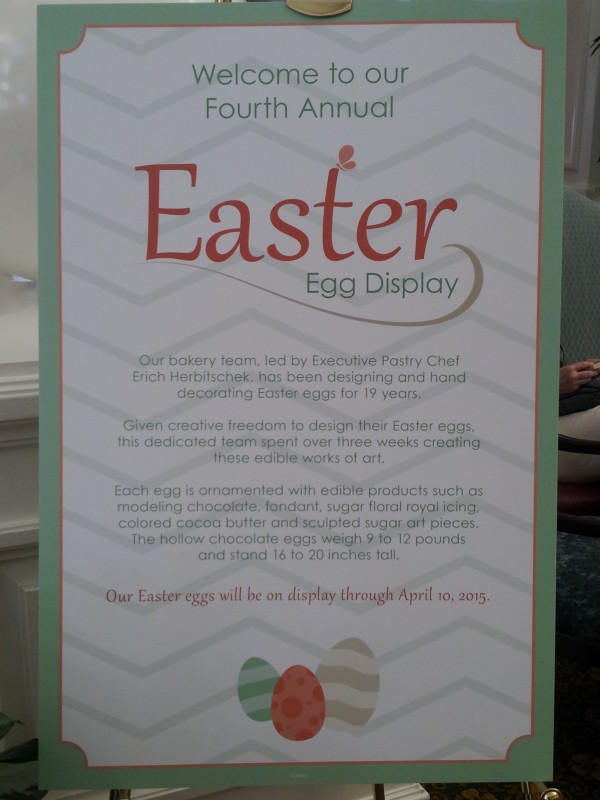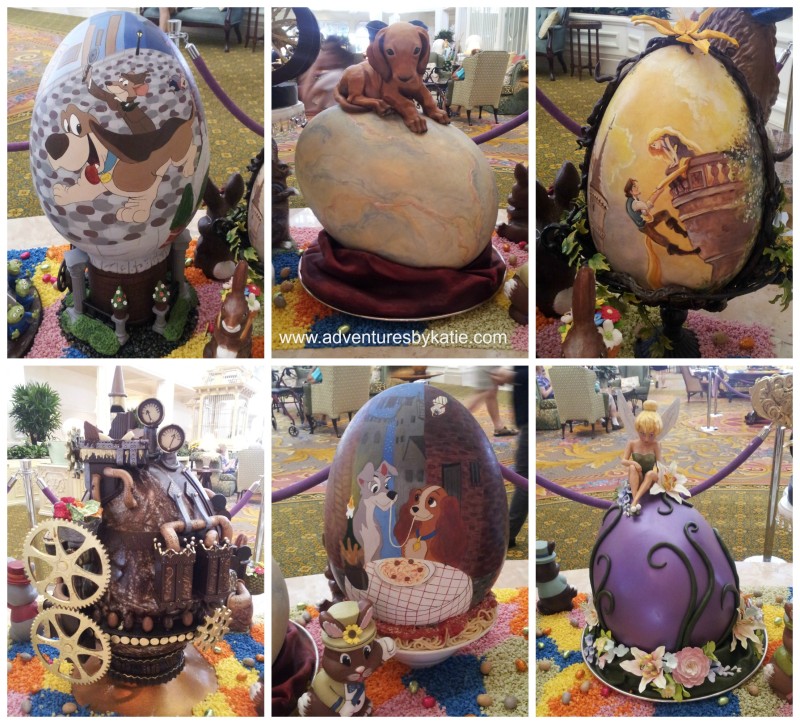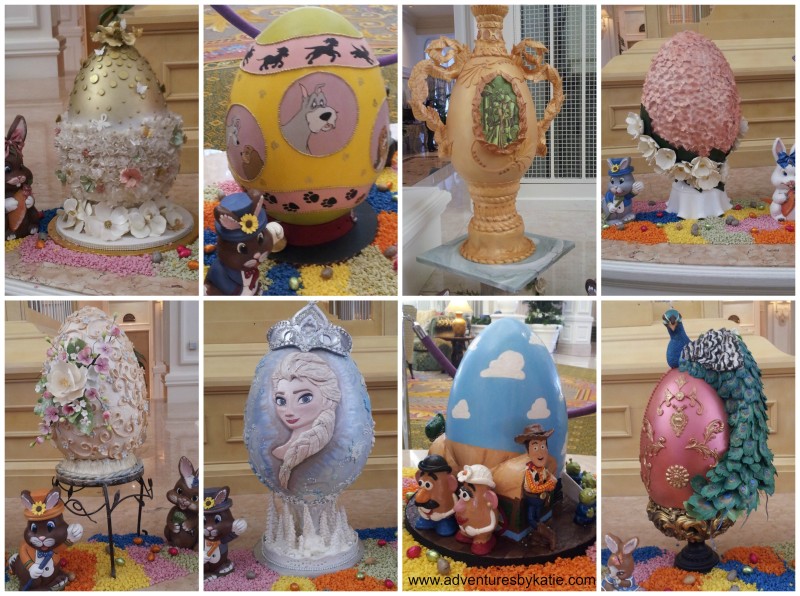 Some of my favorites were the Little Mermaid: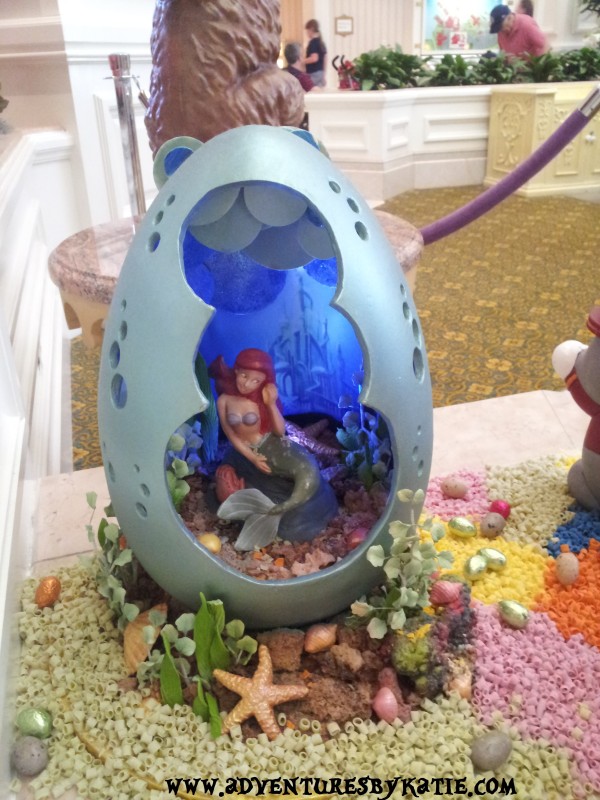 And Cinderella's Carriage: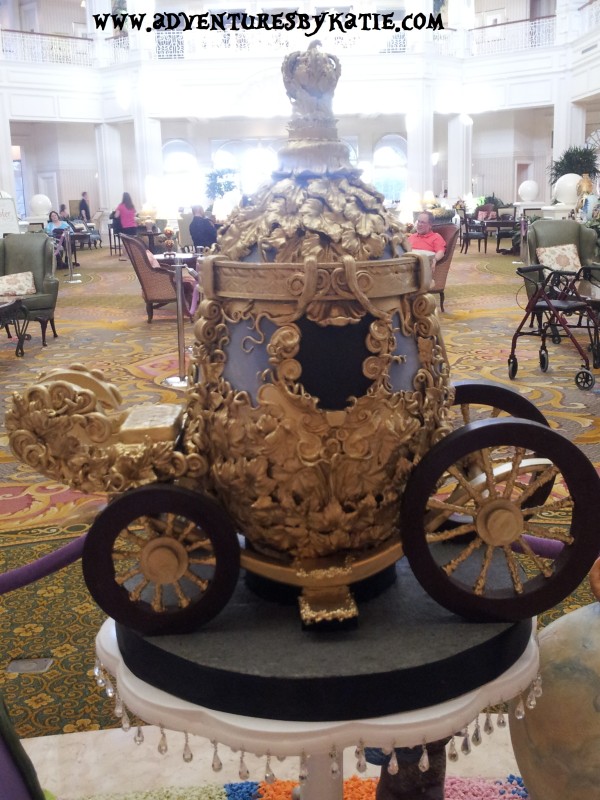 *Click for a larger view of the Grand Floridian Easter Eggs*
Have you ever seen the Easter Egg Display at the Grand Floridian?