The Mother of All Baby Showers – The Luxe Edition
The Mother of All Baby Showers – Luxe Event took place on March 23, 2017 at the The Sheraton Tysons Hotel in Tysons Corner, VA. The Washington, DC-MD- VA event connected influential expectant and new parents with hand-picked top notch brands.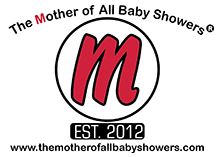 It was perfect for me to attend The Mother of All Baby Shower because Mixolydian just turned 5-weeks-old, and I am very interested in learning about new baby products! I even learned about getting Baby Insurance protection for my little angel so just in case we have any medical issues, we can afford treatment.
Cute picture, just because: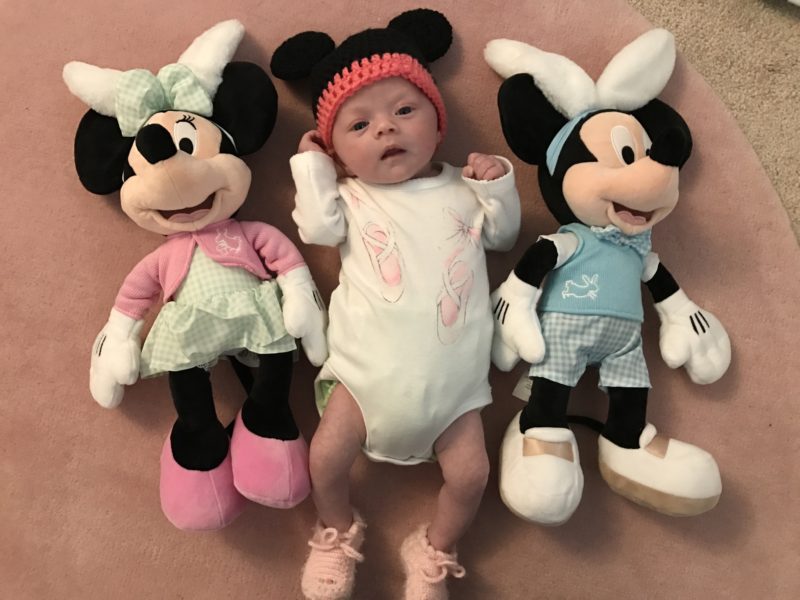 The Mother of All Baby Showers Event
The Mother of All Baby Showers was set up with a few different sections. Once checked it, there were massages and essential oil treatments hosted by Aveda. There was also a light dinner buffet, with chocolate fondue, pasta, Cabot cheeses, meats, and more.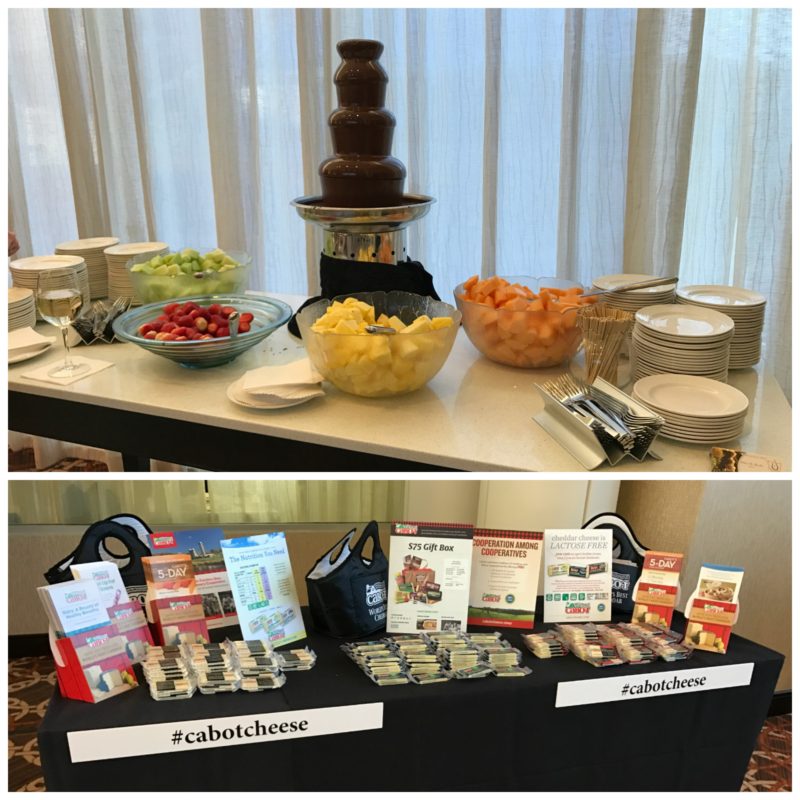 Inside the ballroom were different booths filled with some great companies showcasing their products. It was great to walk around and talk with the representatives about what products and services they offered. I was familiar with some of the companies, but there were a lot that were new to me.
There were also a lot of Educational Sessions including speakers such as Maria Bailey from Mom Talk Radio. Some of the sessions discussed choosing the correct car seat (Diona) and the websites that you can trust for the best advice on things like car seats. Others discussed how to have a successful photo shoot, explained by Dorie Howell Photography.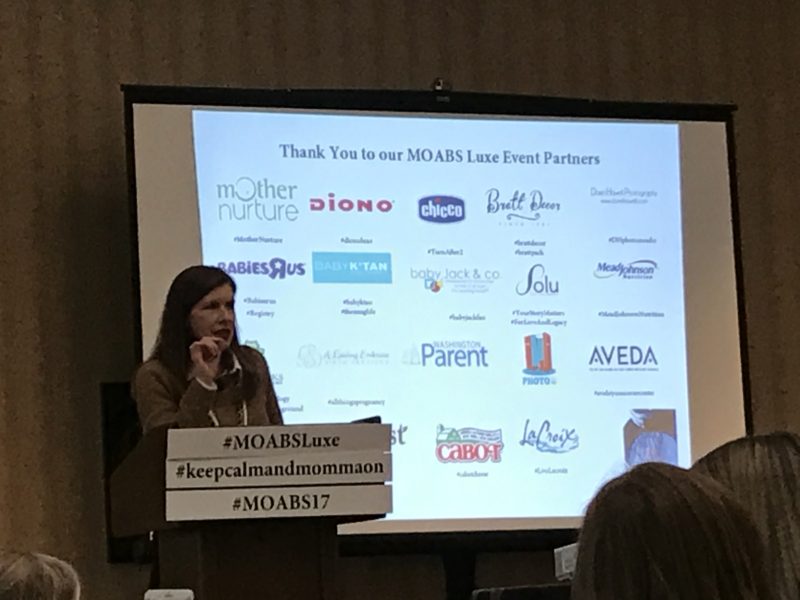 The evening ended with over $20,000 in giveaways! I was the lucky recipient of two baskets (one that was gifted to me by my new friend Courtney from FaveMom – thanks Courtney!) and a photo shoot!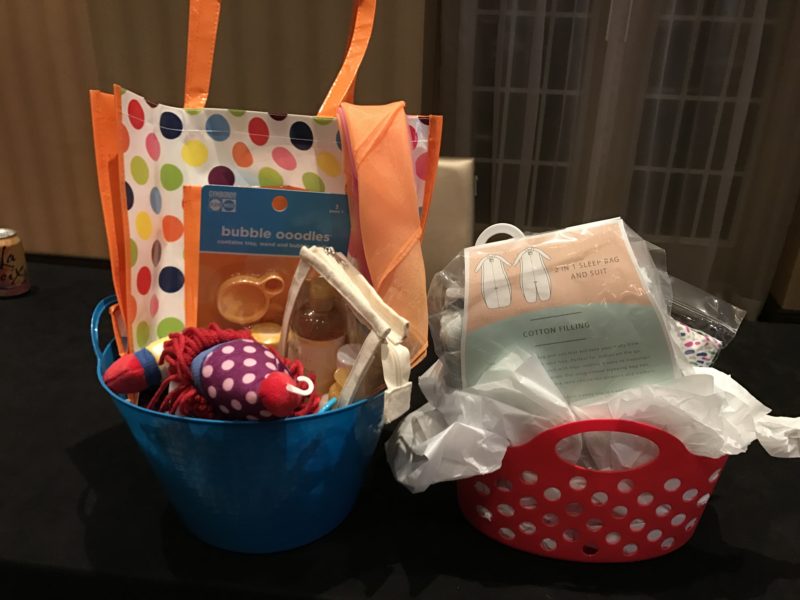 The Brands
There were many brands present at The Mother of All Baby Showers. Here is a quick overview of what products they offer.
Bratt Decor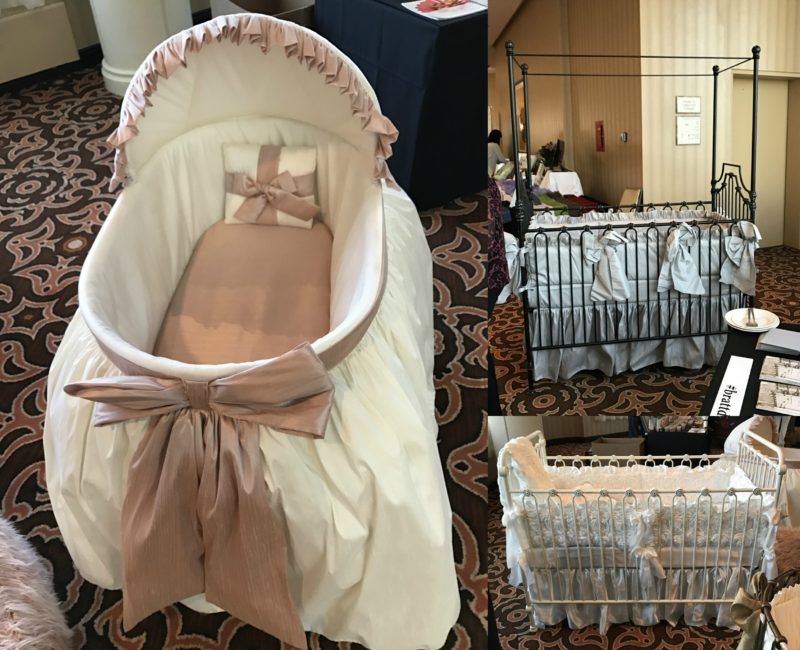 Bratt Decor offers the finest baby furnishings, baby bedding and accessories to help you design your nursery. These are the CUTEST cribs I have ever seen. Seriously, check out the cribs that were on display (and people actually won them! Too bad it wasn't me!).
Mother Nurture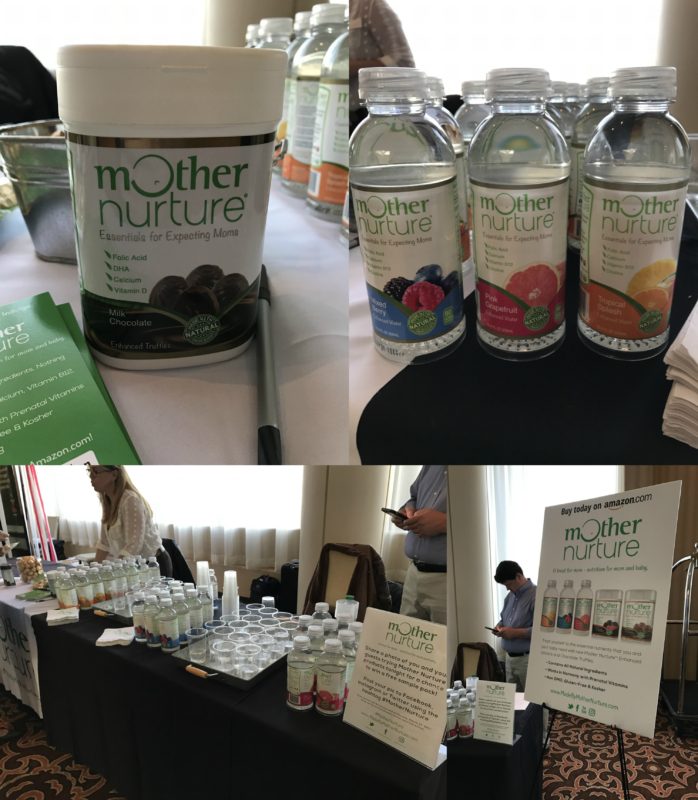 Mother Nurture is a mom-inspired company dedicated to empowering prenatal and breastfeeding moms with better beverage and snack choices for BOTH themselves and their babies – choices that don't require a trade-off between taste and health. They offer both enhanced waters and enhanced chocolate truffles. While I couldn't try the truffle because it contains milk, I did indulge in all flavors of the water. DELICIOUS! I wish I had known about this while I was pregnant. The waters have a light fruity taste and contain Folic Acid, DHA, Calcium and Vitamin D. These vitamins are meant to support mom and baby's health during pregnancy and breastfeeding, but they are also great for general health and well-being. I will definitely be ordering me some!
Baby Jack & Co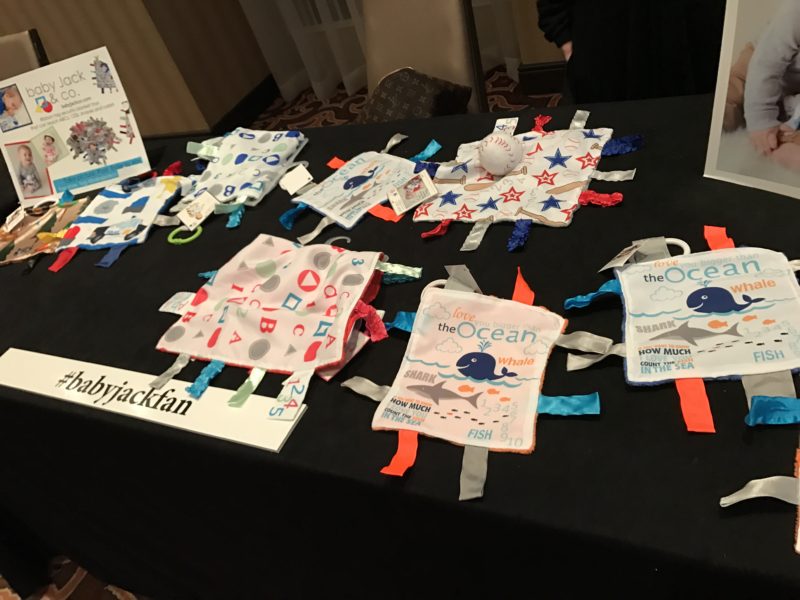 Baby Jack and Company designs educational sensory toys and blankets for kids of all ages with a unique process of sewing ribbons shut into tabs for added safety. These loveys are SO SOFT! As soon as Mixolydian starts holding toys, I'm sure that her Baby Jack lovey will be a favorite of hers. For now, I will help her snuggle with and be tickled by the tabs.
Chicco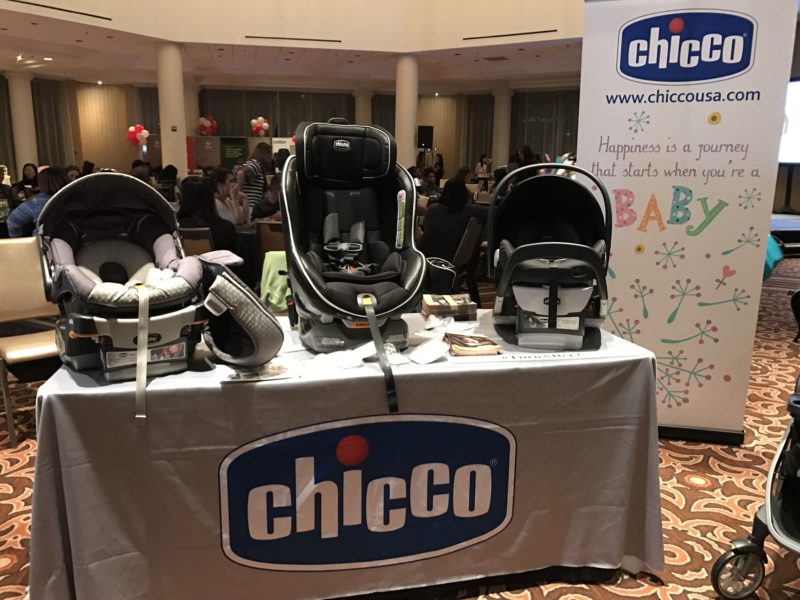 Chicco is the largest baby brand in all of Europe. It is part of the global Artsana Group, a holistic, innovative lifestyle company that encompasses everything you need to care for all generations of a family, from baby feeding systems to cosmetics to medical supplies. On display were Chicco car seats, strollers, and travel systems. It was neat seeing different options of car seats, including those that will grow with the baby.
Snack Factory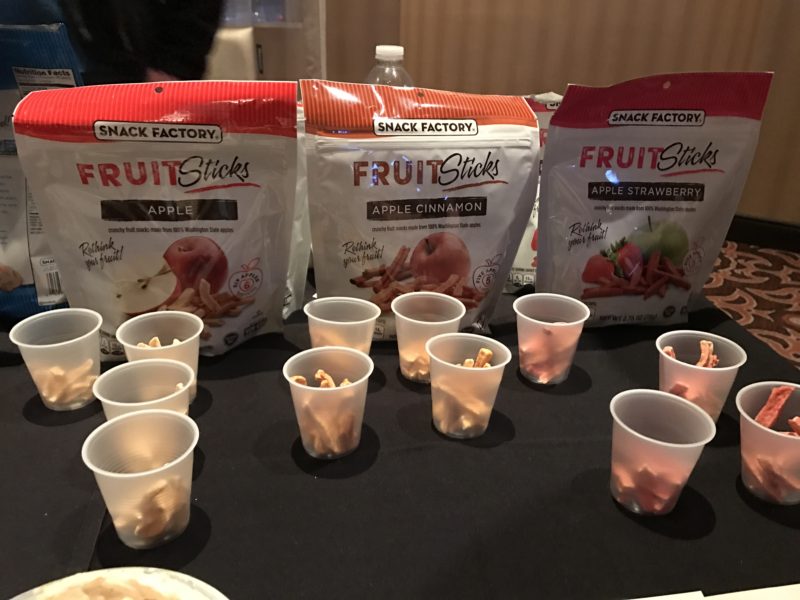 While many may be familiar with Snack Factory Pretzel Crisps, I was really impressed with the new FruitSticks. The Sticks are crispy and crunchy dried fruit snacks made from 100% Washington State Apples. It was great having a dried fruit product that actually had a crunch to it similar to a chip, instead of being soft and a little mushy.
Enfamil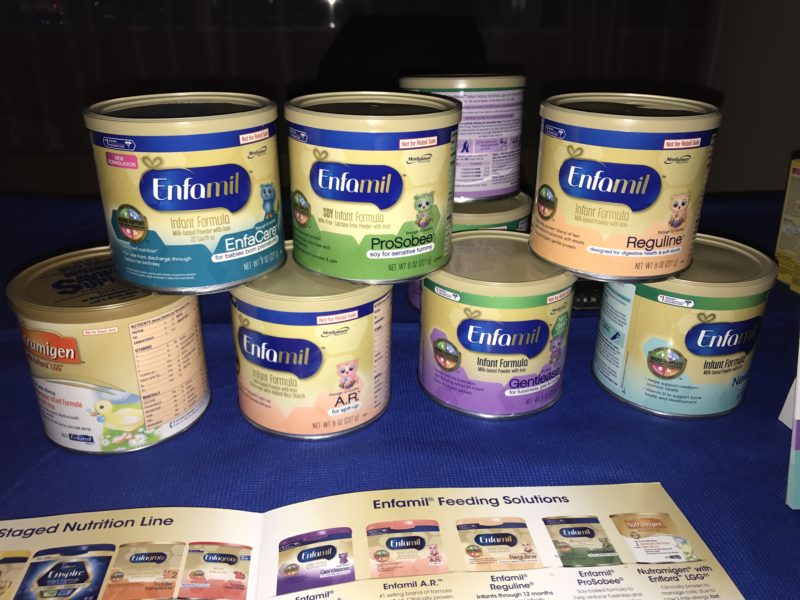 Mixolydian is a formula baby, so I was excited to go chat with Enfamil. There are so many different options of Enfamil to choose from. Enfamil infant formulas help support newborn and infant milestones with individually tailored baby formulas that help nourish brain development at any age.
There are also options for tummy troubles, which are tailored to ease feeding issues while providing brain-nourishing nutrition. And as your child gets older, Enfagrow toddler formula and nutritional beverages are tailored for toddlers 9 months and older. Each serving helps nourish the brain and has nutrients found in foods toddlers might not get enough of, such as DHA.
Mixolydian uses soy formula, and I was glad to be sent home with some sample cans of the Prosobee to try out! Enfamil ProSobee is a soy-based formula designed to reduce fussiness and gas sometimes caused by milk-based formulas, while still providing the complete nutrition your baby needs to reach key milestones.
Diono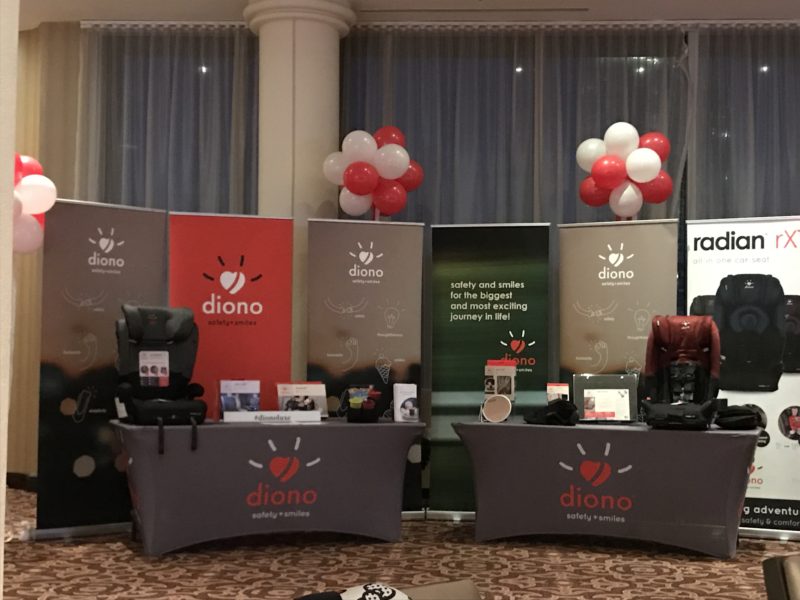 Diono offers convertible car seats, booster seats, and other travel accessories. The Diono Rainier is the ultimate in car seat safety. Extra deep side walls provide enhanced side impact protection, taking Diono car seats to a whole new level. It comfortably seats rear-facing children up to 50 lbs and forward-facing children up to 90 lbs in the 5-point harness. It converts to a booster for children up to 120 lbs.
One of the best safety features of these seats is that they have a full steel frame for unmatched strength and safety, along with aluminum reinforced adjustable headrest and extra-deep side walls surround your child's head and body for complete side impact protection.
I will definitely be looking into this car seat as Mixolydian currently is using an infant seat and will eventually need to be transferred to a convertible car seat.
Baby K'tan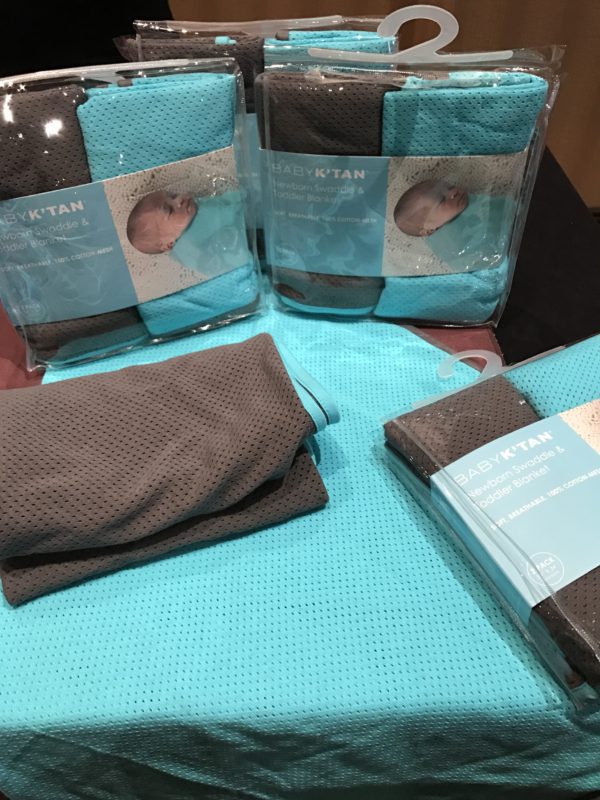 Baby K'tan graciously provided all attendees of The Mother of All Baby Showers with a super sweet diaper bag. It's great because there are so many pockets and even a built-in wet bag section that is perfect for swimsuits, dirty clothes, or cloth diapers. They also offer awesome newborn swaddle blankets that are so soft and baby carriers (which I did purchase!).
La Croix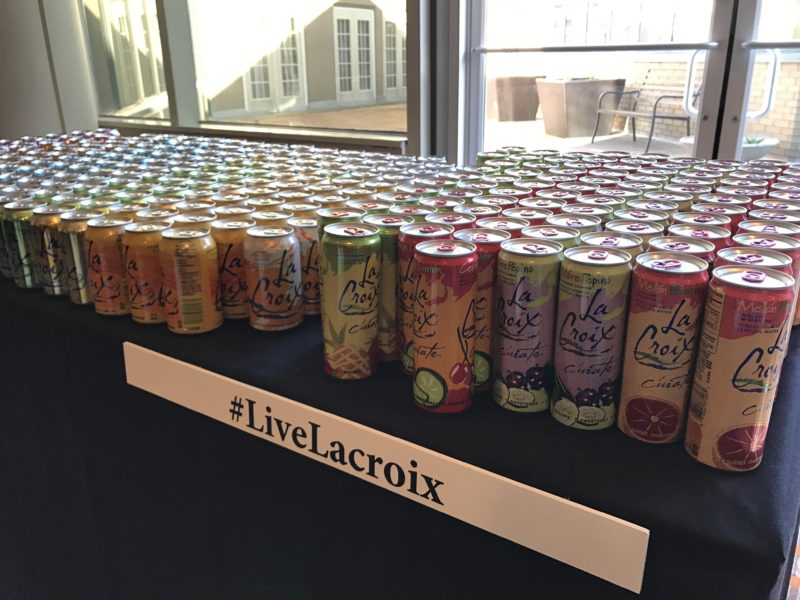 LaCroix Sparkling Water is a Healthy Beverage Choice that is 100% natural, calorie-free, sugar free, sodium free, and with no artificial sweeteners. It comes in 15 different flavors! We had the chance to sample a few of them, including grapefruit, lime, tangerine, and lemon. I was not a big fan of the waters, but I don't like carbonated water at all. My mom and husband, though, really enjoy the fresh, lightly flavored taste!
Babies "R" Us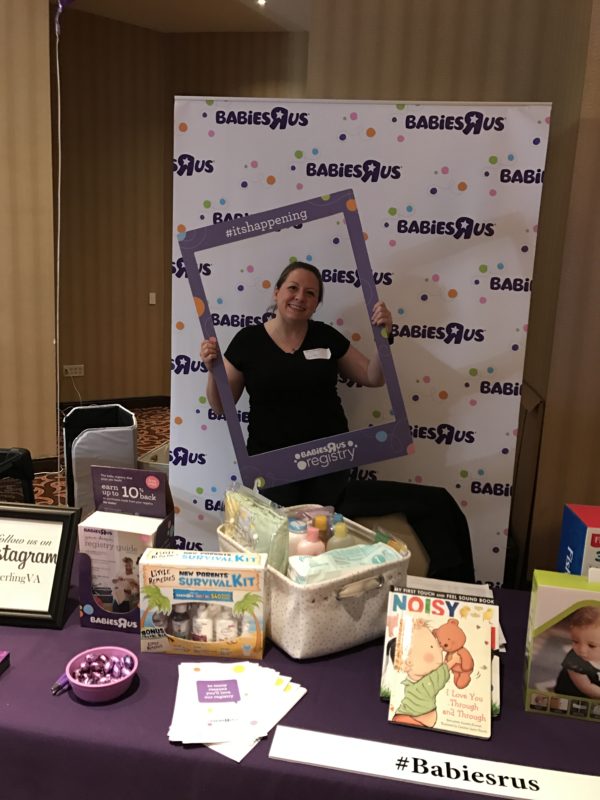 Babies"R"Us offers everything that you could need for your baby. I was registered at Babies"R"Us and it was easy for others to purchase the items that I wanted and needed. They also have a completion discount so you can still get all the leftover items at a cheaper price.
The Takeaway
I had an awesome time at The Mother of All Baby Showers! I learned a lot a the educational sessions and was glad to learn about new brands. Thank you to all the organizers and sponsors! I can't wait until next year's event!
Look at everything that Mixolydian brought home!