2016 DCRRC Hugh Jascourt 4-Miler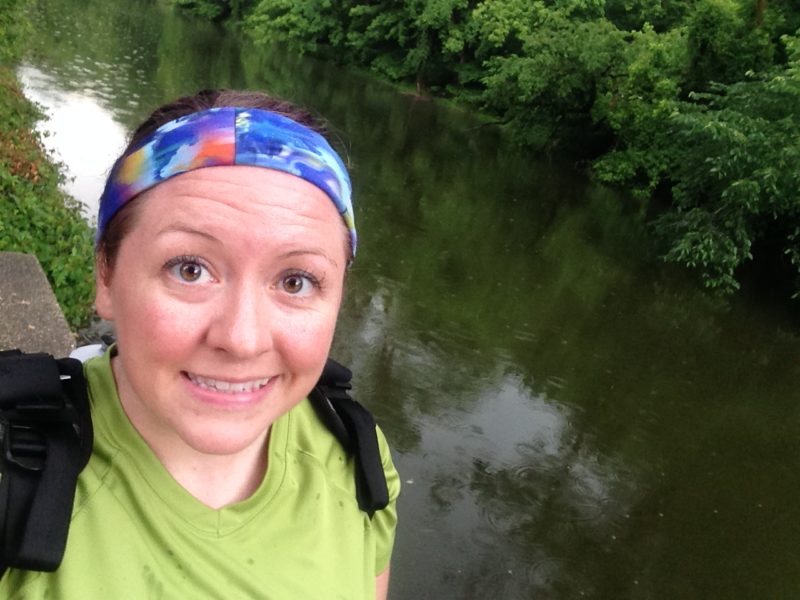 The Hugh Jascourt 4-miler is a race put on by the DC Road Runners Club to celebrate the anniversary of the club's founding and honor its founder.
This race is the second in the 2016 Bunion Derby race series. (The first race of the series was the Women's Distance Festival 5k and Run After the Women 5k).
This race begins at Fletcher's Boathouse in Washington, D.C. The day of the race came with the threat of thunderstorms and flooding, so I was carefully watching to see if the race was going to be cancelled. When it looked like it wasn't, I left my house around 4:15pm (for a 7:00pm start time) because I knew there could be traffic. I was correct. I got to Fletcher's in just enough time to grab my bib, hit the bathroom, and get to the start line.
It was sprinkling when we started and quickly turned into a downpour. The course is on packed dirt so there was a lot of mud and puddles. I was not going to run so fast anyway, so I dodged the puddles as best as I could, trying to keep my feet as dry as possible for as along as possible.
It stopped raining around my mile 2 as I turned around to head back to the finish line (this was an out-and-back course). My official time was 47:48, with a pace of 1158. I'm not sure why my watch was a bit off.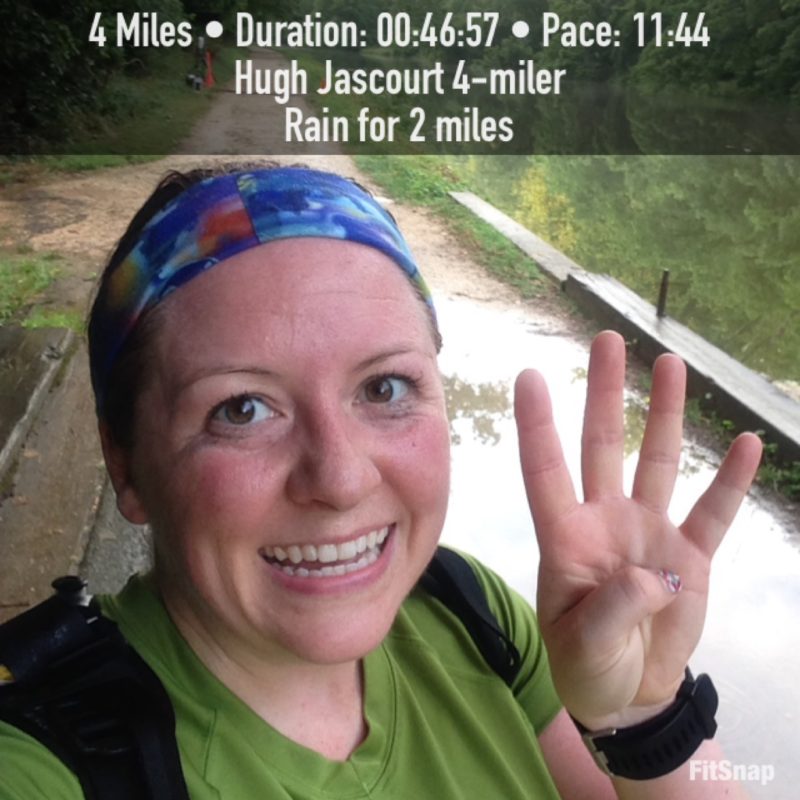 The sun finally decided to come out as I was finishing up the race. This is the sunset from the Key Bridge.