2015 Marine Corps 10k
I was originally signed up for the Marine Corps Marathon, but decided to defer my registration since I did not train as much as I should have. I decided to sign up for the 10k instead and run with my dad.
Marine Corps Marathon Race Expo
I went to the expo Saturday afternoon. I parked at Pentagon City Mall and took the metro over to the Convention Center. I picked up my bib and shirt and then wandered around looking at all the different booths. I didn't buy anything, but did get some good pictures taken! There were a lot of vendors at the  expo and it was pretty well organized.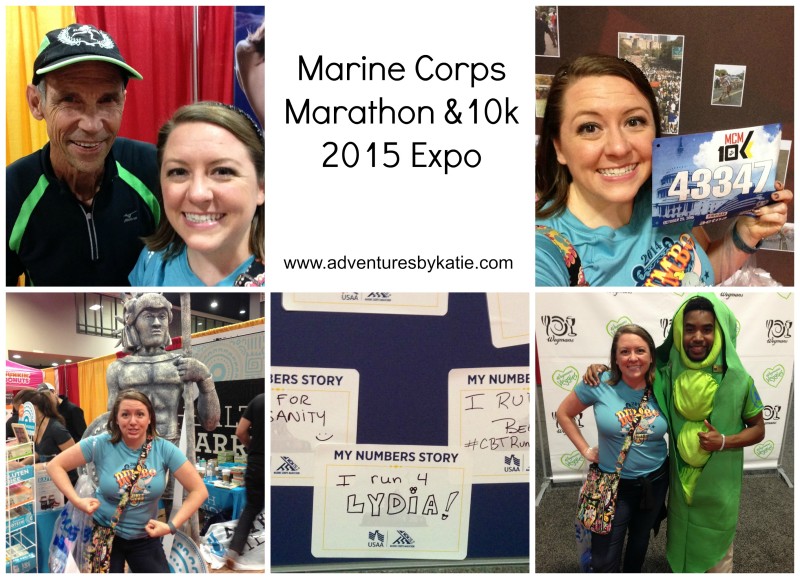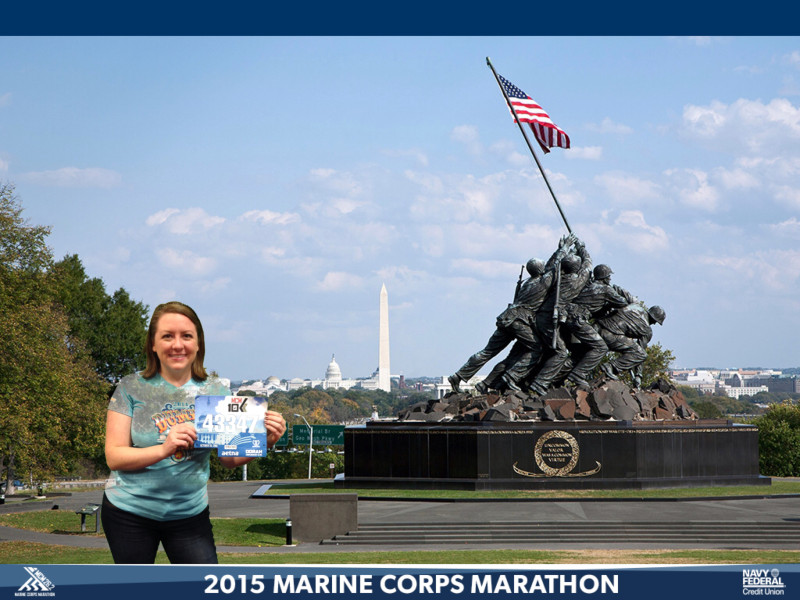 Marine Corps 10k
Here is my outfit for the 10k. I decided to go with a Patriotic theme, and of course I made it Disney-related! It was a bit chilly out that morning, so I also had some arm sleeves made from socks. They definitely helped keep me a little warmer until I was used to the weather.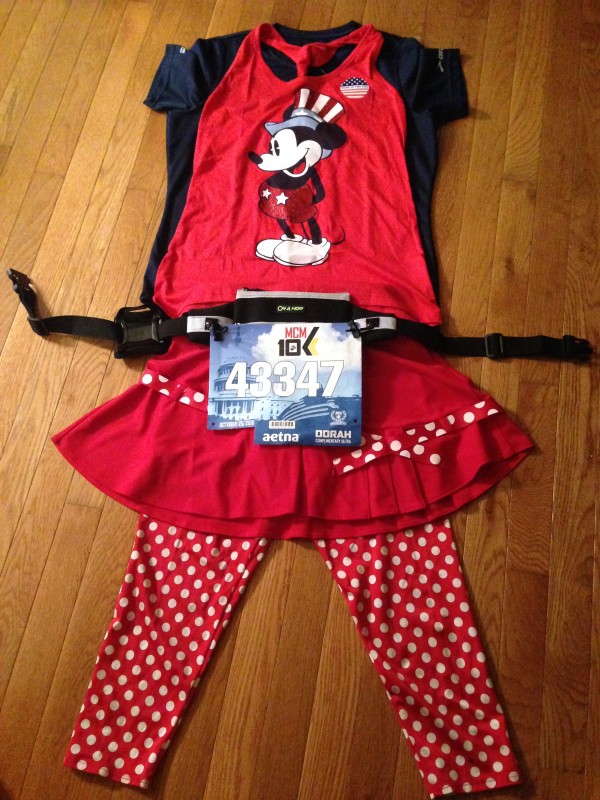 Marty and I parked at the Springfield Metro and rode in to D.C. Right as we were getting off the metro and had to walk to the start line, it started to rain.
We got to the start line, dropped off our bags, and stood in line for the potty. We went to find our spot in the line up and were pretty much in the very back of the pack. It was VERY crowded! The race finally started (there are no set corrals or waves – there is just one start), but it took us a while to get to the start line. But we were off.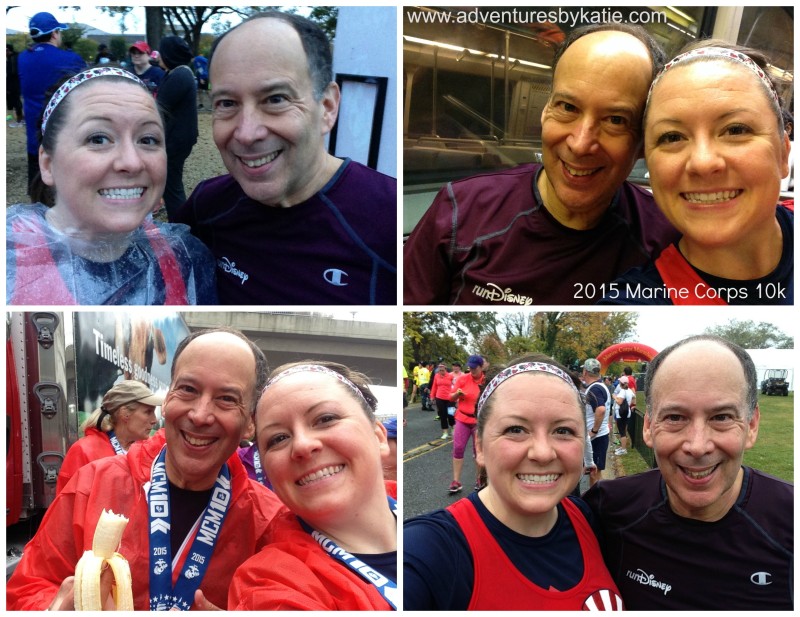 The 10k course starts in front of the National Gallery of Art West Building. The first two miles of the course goes around the National Mall from the Capitol, past the Smithsonian Castle. Then, the course crosses the Potomac River on the 14th Street Bridge and runs to Crystal City.  After arriving at the Pentagon, we finished at the Marine Corps War Memorial, with a time of 1:15:42.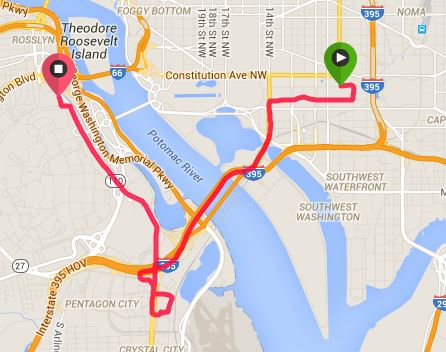 Some thoughts:
It pretty much rained and sprinkled most of the race, though it wasn't terribly cold after a while.
We did almost get run over by the marathon wheelchair people. They were super fast coming through the course and the 10k people could not move over fast enough!
It was Marty's birthday and they called his name of the loud speaker at the start line!
This was a tiring 10k, especially going over the bridge and towards the end. We ended slowing down a bit.
The finish line was crazy crowded. And after, there were more lines to stand in, and then a long way to walk to the finisher area. I can only imagine how the marathoners felt when they finished!