Looking for a Halloween 5k?
I know Halloween seems like a far off world, but really, it is less than two months away! I'm not sure that I am ready for autumn and all that it entails (even though it is my favorite season with the cooler air and leaves changing color), but the excitement of fun fall activities is helping to soften the blow!
Ghost 5k – The Barn @ One Loudoun

When? Where?
This year will bring the 6th Ghost, Goblins & Ghouls Spooktacular 5k & Scarecrow Sprint Fun Run at The Barn @ One Loudoun in Ashburn, VA. The race will take place on Halloween evening (Saturday, October 31, 2015) with a 4 PM race start. This will allow enough time for you to run, then get back home to trick-or-treat!
Costume Contest!
To make things even more festive, runners are encouraged to run in costume and enter the costume contest after the race! There will be prizes for an individual costume (both child and adult awards),  Costumes with two people participating , and team awards (Teams of four or more form a team at least one male and one female on each team).
SWAG
So, what can you expect to take home from the race, other than feeling awesome after having run a race before heading out to gorge yourself on candy? Well, all runners registered by October 1 are guaranteed to receive a technical long sleeve race t-shirt and a Halloween trick or treat bag full of goodies!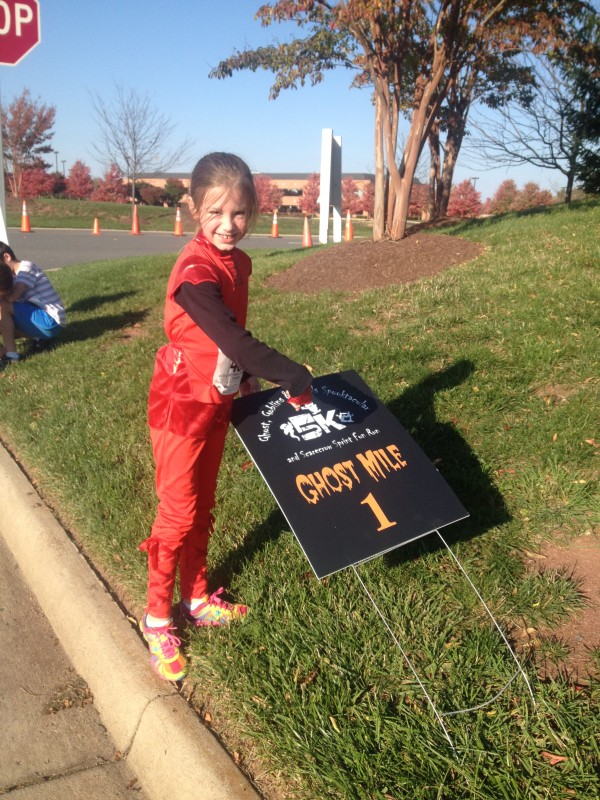 Kid's Race
For the little ones, there will be a Scarecrow Sprint Fun Run! All participants registered by October 1 are guaranteed to receive a long sleeve non-technical shirt, a finisher's keepsake upon completing their race and a Halloween trick or treat bag full of goodies. Scarecrow Sprint Participants will be divided into running heats according to their age:
2-years-old and under with parents
3- and 4-year-olds, parents optional
5- and 6-year-olds
7- and 8-year-olds
Distance for each age group heat will be longer as kids grow older, with distance from approximately 25 yards to 400 yards.
Team Challenge
Want to have even more fun? Form a team to represent a family, company, or a group of friends, and compete against other teams! Register individuals as a team separately and list the team name when asked. The team name must be exactly the same for each team member. Teams need to consist of at least 4 people and must include at least 1 female and 1 male. The top 4 finishers' times will be combined to determine the team's time. The top 3 overall teams will win an award! (Even more fun – dress up in a team theme costume & enter the costume contest!)

Registration
You can register online at the Ghost 5k website! This race is stroller-friendly, kid-friendly, and dog-friendly, so bring the entire family for an afternoon of fun!
5k Registration:
$30  Aug. 1 – September 13
$35  September 14 – October 27
$40 at packet pick up & race day (October 30 & 31)
$20 – ages 18 & under at all times
Scarecrow Sprint Fun Run Registration  
(Recommended for kids 8 and under)
$10 – Scarecrow Sprint July 14 – October 27
$12 – Scarecrow Sprint at packet pick up & race day (October 30 & 31)
I

h

o

p

e

t

o

s

e

e

y

o

u

t

h

e

r

e

!

!

!
Are you still reading?? I hope so because I have a few FREE race registrations to give away! To enter, leave a comment suggesting what costumes my dog Maestro and I should wear for the race!!! I will accept entries through September 15, 2015.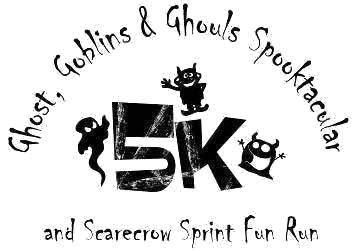 ---
*Disclaimer: I received free entries to give away in exchange for promoting this race. No other compensation was received.*