I was up nice and early this 4th of July for the DC Road Runners Age Handicapped 4 Miler. I grabbed my niece, Ellie, and drove to Carderock Park, the site of many other races that I have done.
Ellie was not very pleased, especially since I made her dress festively…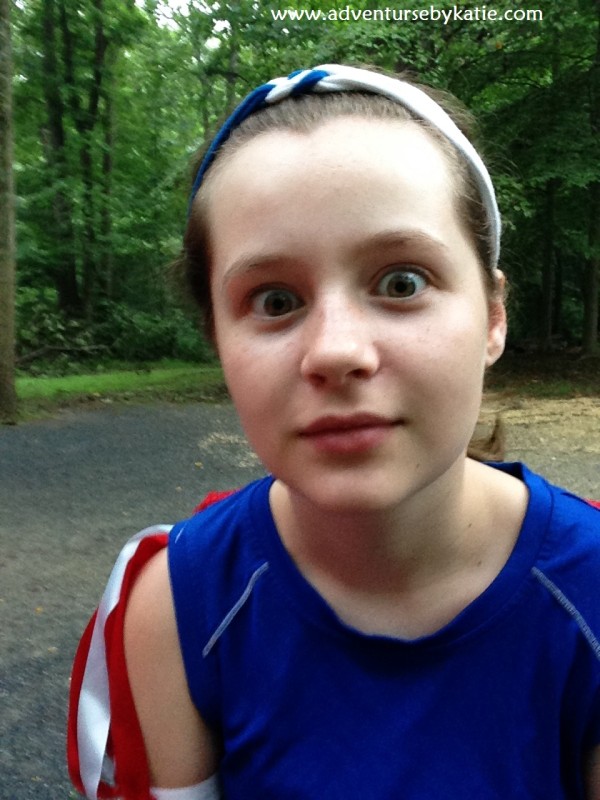 This race had no bibs because it was age handicapped, meaning that different ages started at different times and would be ranked on placement of finishing, not time. Ellie started 8 minutes into the race, while I started 11 minutes in.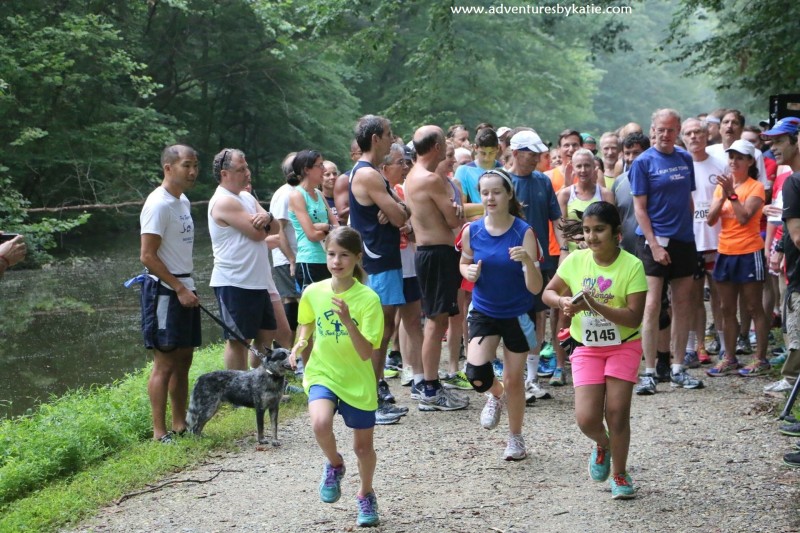 About 1/4 mile into our run, it started to rain. And by rain, I mean, downpour. Like hard. Ellie was displeased (again) but she kept moving forward (good for her!).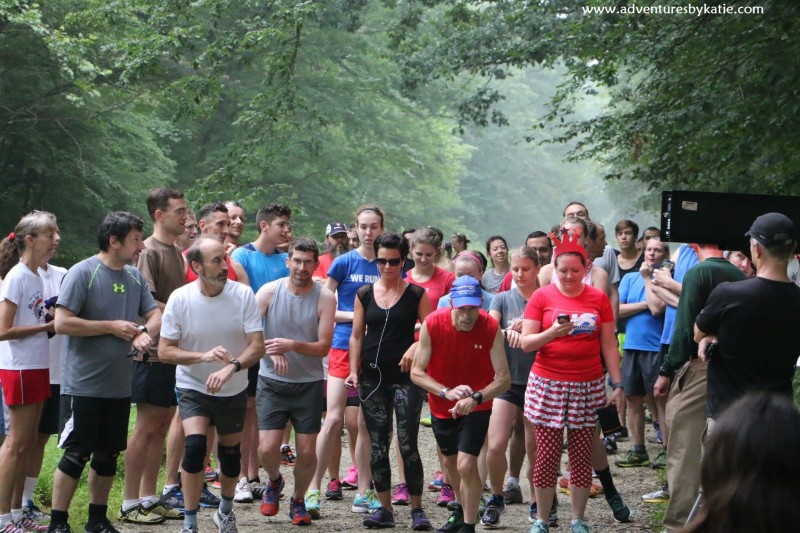 It rained (poured) the rest of the race. Luckily, it was not a miserable rain. It was not cold or terribly bothersome, and I didn't mind it that much. At least the view was very pretty (but I didn't get any pictures because I didn't want my phone to get more wet than it already was!).
We finished in a little over an hour, which wasn't too terrible for Ellie being exhausted and both of us being completely 100% soaked. All-in-all, I had a good run and enjoy any race at Carderock!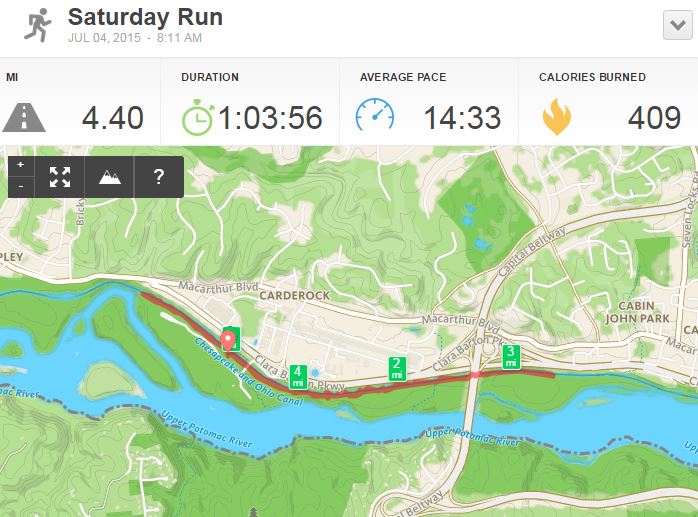 Did you run on the 4th of July?
---
---
In need of some Kinesiology Tape? I sometimes need to tape up my IT band or my ankles for more stability. I have been using the Vive Brand because it is inexpensive, and works just as well as other expensive brands!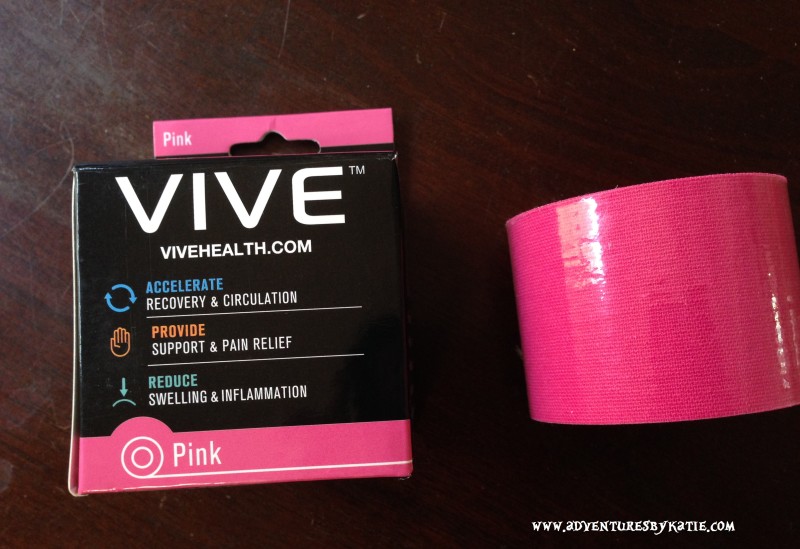 *Disclaimer: I received a free roll of this tape for review, however all opinions are my own.