Lucas Bohn's Lesson Plans to Late Night at Drafthouse Comedy in DC
I'm not a big comedy show fan as I have a "strange" sense of humor (or lack thereof, some may say). But the Lucas Bohn show looks right up my alley! I will be attending the show and sharing my review at a later date!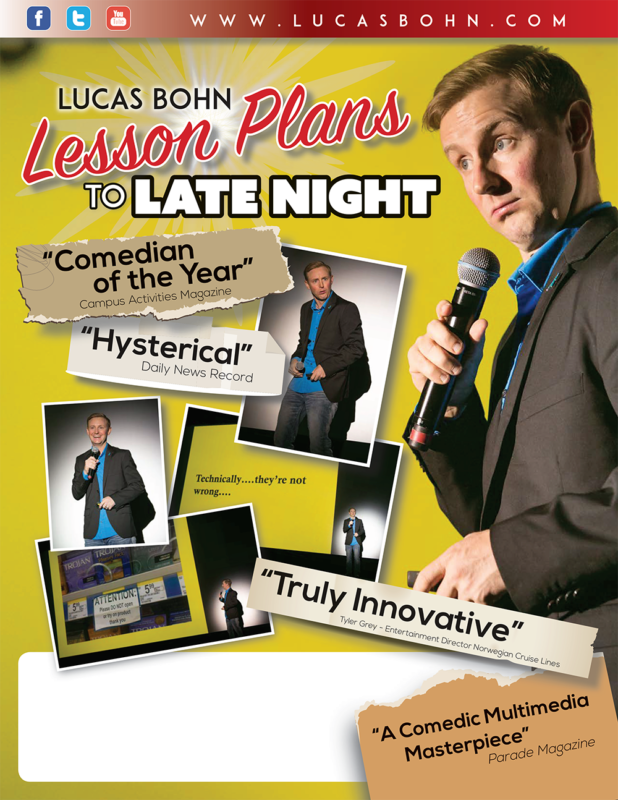 About the Show
"Lesson Plans to Late Night" is a one-man comedy show about Lucas' transition from elementary school teacher to national touring comedian. It is truly a one-of-a-kind comedy experience combining live stand up comedy and visual images. This show has been compared to "Defending the Caveman" and was called "A Comedic Multimedia Masterpiece" and "Hysterical" by Parade Magazine. "Lesson Plans to Late Night" is one of the highest-rated main stage shows on Norwegian Cruise Lines and was called "Truly Innovative" and "A total crowd pleaser" by cruise directors and entertainment coordinators. If you've ever worked with children or have kids or grand-kids, you don't want to miss this hilarious shos.
About Lucas Bohn
Lucas Bohn is energetic with an edge. The perfect blend of schoolboy charm and bad-boy charisma, his comedy is both smart and audacious. Known as the little guy who generates big laughs, Lucas has shared the stage with Dave Chappelle, Jimmy Fallon, and Kevin Hart. Lucas' high-energy shows and hilarious impersonations make him an instant hit with audiences of all ages.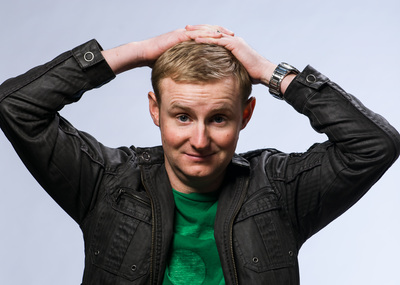 In 2013 Lucas was nominated "Comedian of the Year" by Campus Activities Magazine. Lucas placed runner-up in the Magners Comedy Festival and was awarded Best of the Fest at the Detroit Comedy Festival.
In addition to performing on stage, Lucas does voice-overs and has been featured on PBS, CBS, and Coastal Today. A bad boy with a good heart, Lucas has performed for charities and fundraisers such as Childhelp, Habitat for Humanity, and the George Washington Medical Center. Lucas also dedicates time to supporting our troops by working with The Comics on Duty World Tour.
Lucas tours over 45 weeks a year and headlines shows at colleges, theaters and on cruise ships all over the globe. Bohn has been hired to write commercials and voice over scripts and in 2014 Bohn teamed with the Nantucket Comedy Festival to create a teaching program for at risk youth on Nantucket Island called "Stand up and Learn". With a supersize stage presence and the swagger of guys twice his size, Lucas is a comedic force to be reckoned with.
Lucas was a teacher for 6 years at Rolling Ridge Elementary in Sterling, VA. It was his time there, and the many hilarious things his students said and did, that inspired him to become a comedian and take his show on the road.
Show Information
Lucas Bohn's "Lesson Plans to Late Night"
Playing Washington, D.C. from May 3-13, 2017
Drafthouse Comedy
1100 13th St NW, Washington, DC 20005
(Entrance is on L St between 13th and 14 Sts.)
Hear more from Lucas and check out a clip of his performance:
Discount code
Visit DrafthouseComedy.com and use code TEACHER6 to save $10!