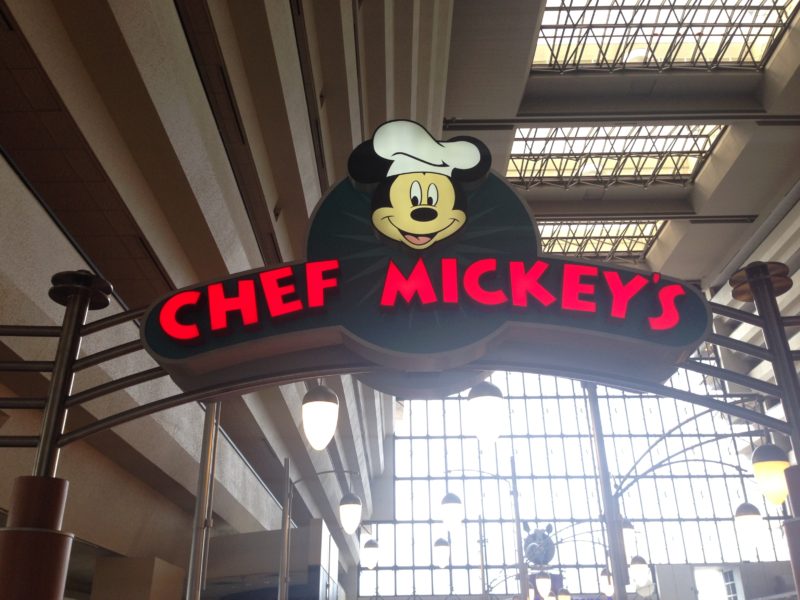 Out of all the times I have been to Disney World, I hadn't eaten at the acclaimed Chef Mickey's. So, last trip we found a reservation for breakfast and went to see our favorite mouse!
Chef Mickey's is located inside the Contemporary Resort near the Magic Kingdom. We took a bus from our resort to MK and then walked over to the Contemporary.
We checked in to the restaurant and were given a buzzer. We had to wait quite a while before we were seated, even though we had a reservation.
Upon being seated, we were handed the allergy pamphlet (since I am vegan and gluten-free). It was super convenient to see a list of what was available and what was appropriate to eat. I still wanted to talk with a chef, though, since some things are a bit more complicated with multiple food allergies.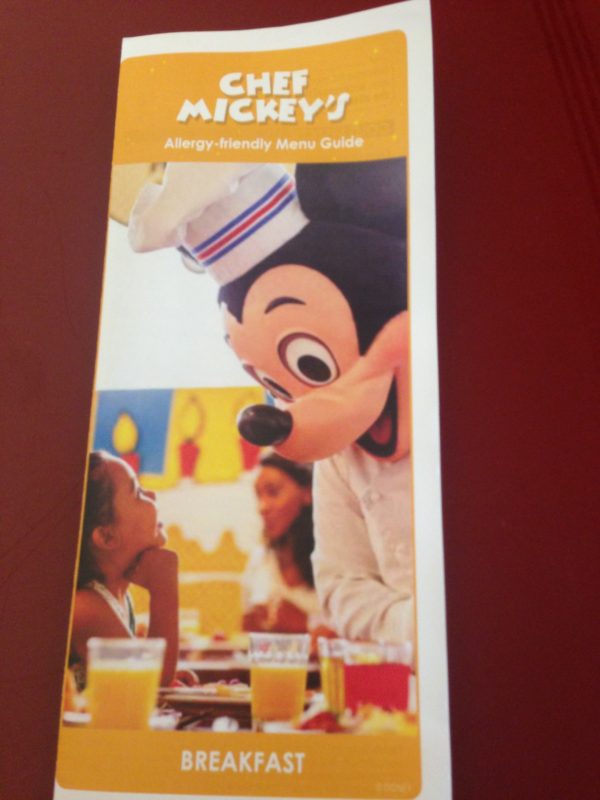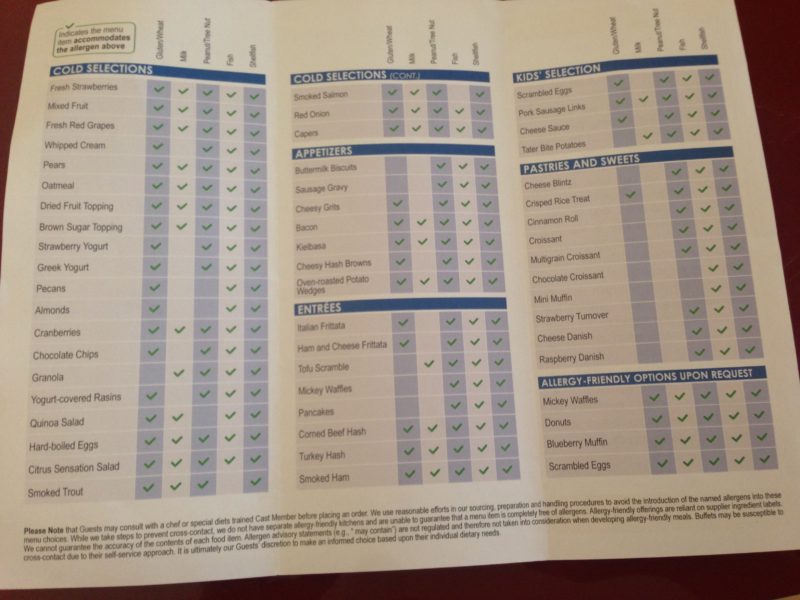 The chef came to our table and took me around the buffet, letting me know what was ok to eat. Straight from the buffet, I could have tater tots, potatoes, and fruit.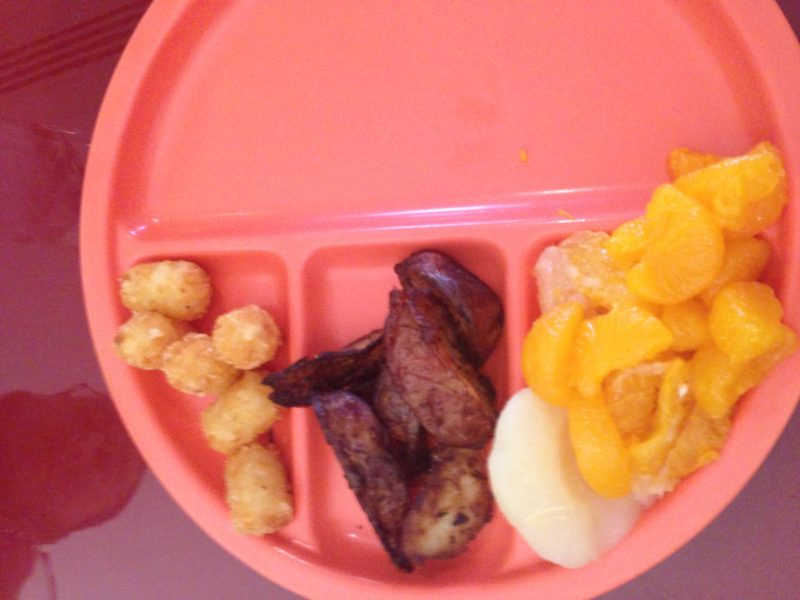 There is a tofu scramble on the buffet, but they add soy sauce to it. Because of this, I asked the chef if he could make me a separate dish, along with some Mickey Waffles. The presentation that he brought out was very appealing and the food tasted pretty good.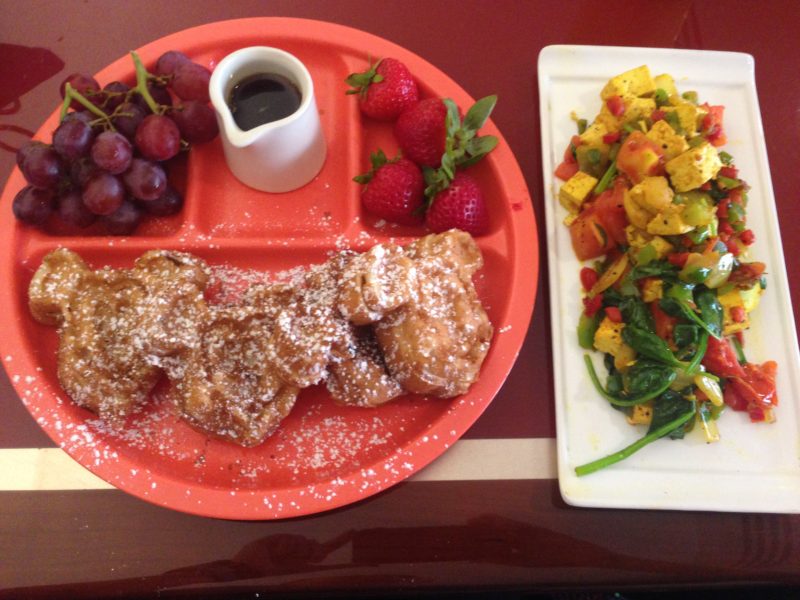 By this time, Mickey and his friends started to visit our table!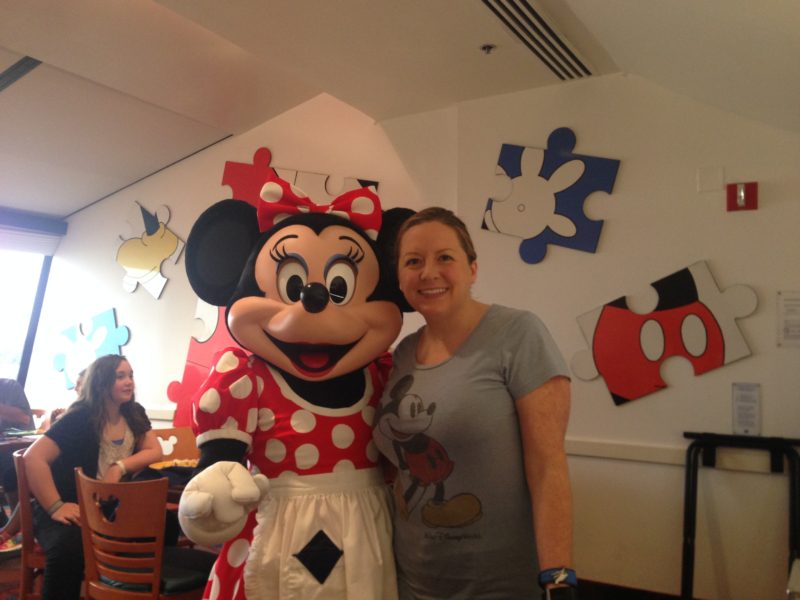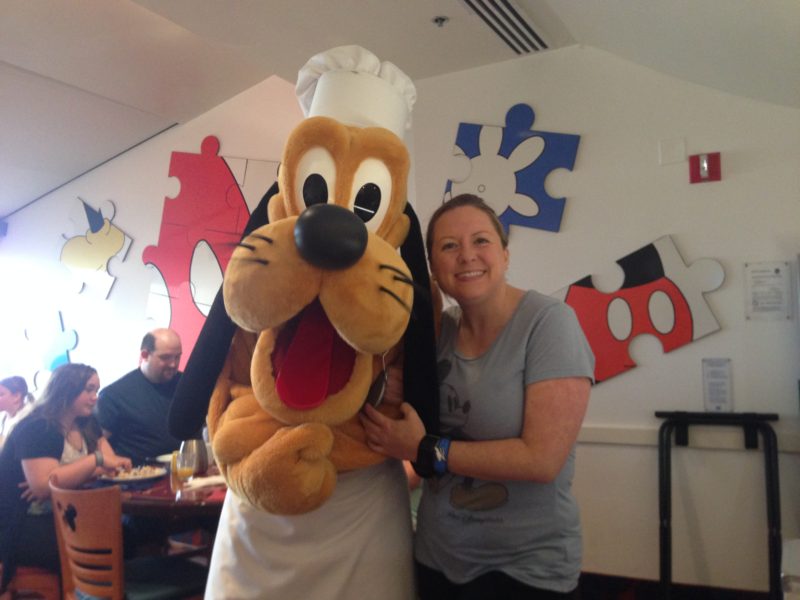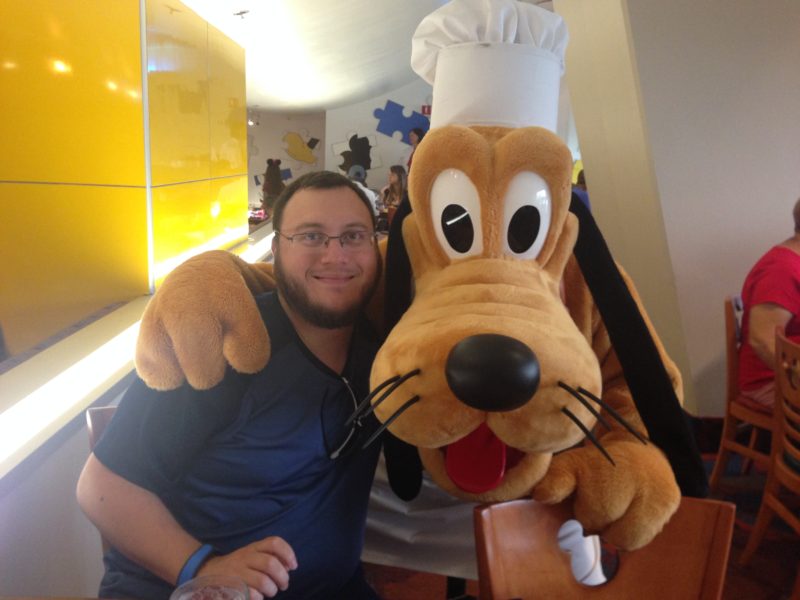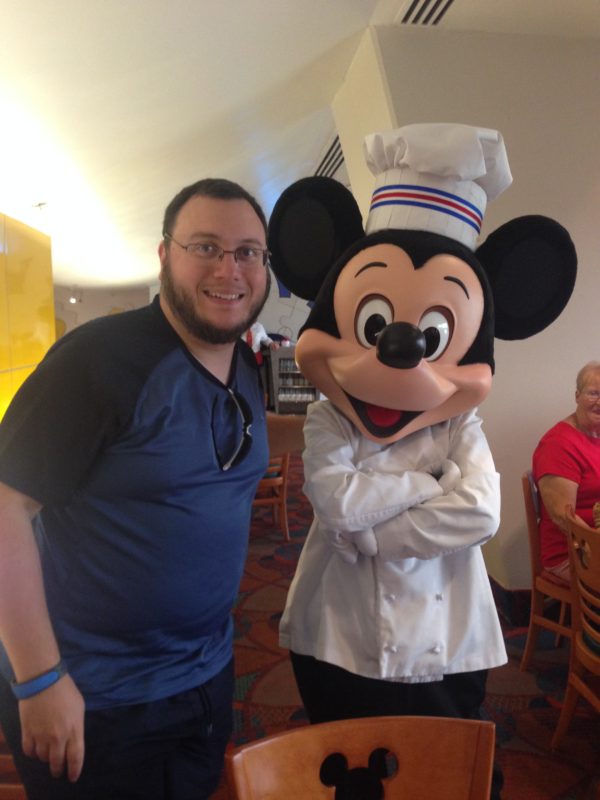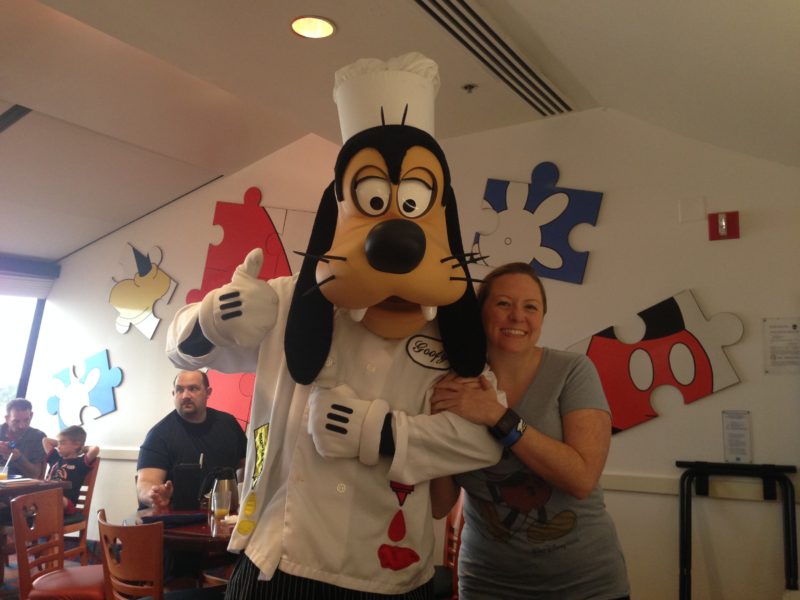 For dessert, I was brought out some allergy cupcakes. These were very dry, and I couldn't really eat them. They should have just had some Erin McKenna's desserts instead.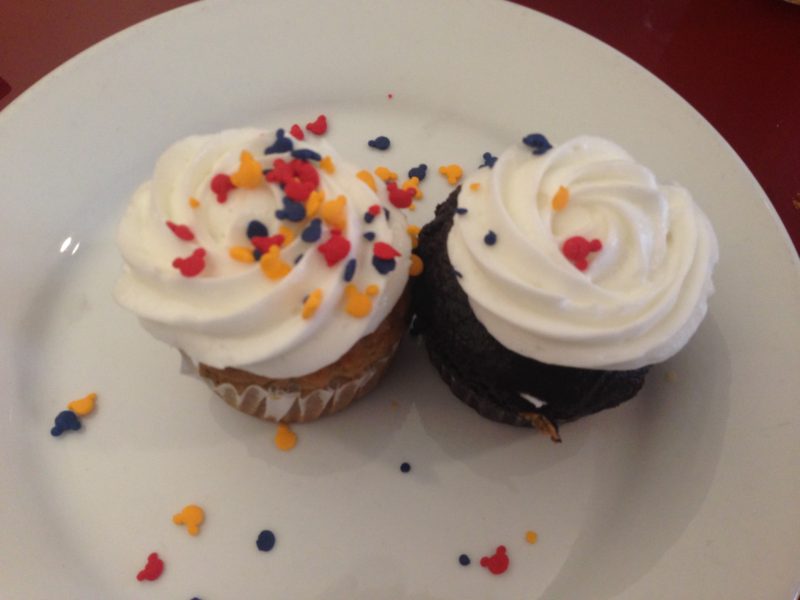 My overall impression of Chef Mickey's was that it was a great place to see a lot of characters in fun chef gear, but that the food was not overly special for the price that we paid. We probably won't return until our child is 5 or 6 to give her the experience of Chef Mickey's.
For character breakfasts, we much prefer Cape May Cafe or Tusker House.