Bishop's Events Before the Game 10k | Race Recap
Bishop's Events held their Before the Game 5k & 10k at Lake Accotink Park in Springfield, VA on February, 2, 2019. This race benefit A Forever Home Rescue Foundation, an all-breed dog rescue group comprised of almost 2,300 volunteers.  Their mission is to rescue, rehabilitate, and re-home abused, neglected, and unwanted puppies and dogs. They are entirely volunteer-run and receive no federal or state funding. Through the support of the public and their amazing dedicated volunteers, they average 1,000 rescues every year.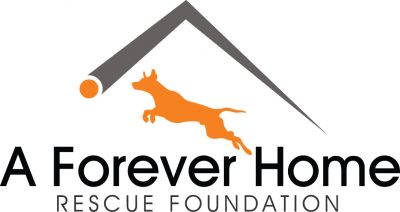 First off, let's talk about the weather…
We were just coming off of a week of temps in the single digits and the teens and it had just snowed a bit the day before. It was freezing, literally! Regardless, I bundled up for the 15° degree weather and wore two pairs of leggings, knee high socks, a SparkleSkirt, running socks, a short sleeve shirt, and long sleeve mock, a running pullover, a vest, ear warmers, Buff® Headwear, and a winter hat. I also had a pair of gloves and a pair of mittens, along with hand warmers. I was dressed to not freeze, and that did work for me.
Here was the road into Lake Accotink Park: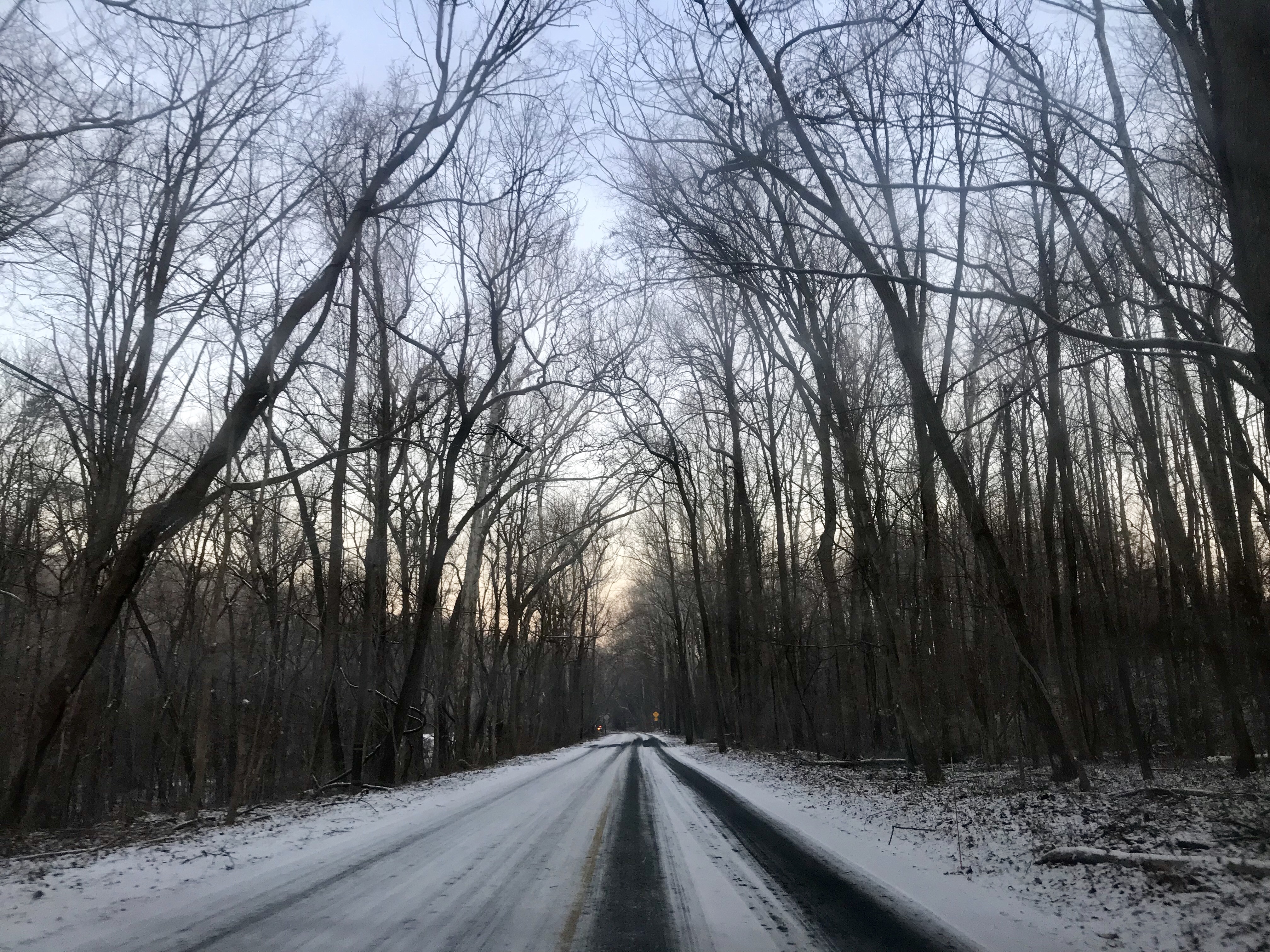 Pre-Race
There is plenty of parking at Lake Accotink Park in their parking lot. I was there in plenty of time to pick up my bib and shirt from Bishop's Events and to go keep warm in my car. There is an indoor bathroom, but it is a little bit of a walk or drive to get there (not really far, just not convenient to the parking lot!). I had to go there twice because the bathroom wasn't unlocked yet the first time.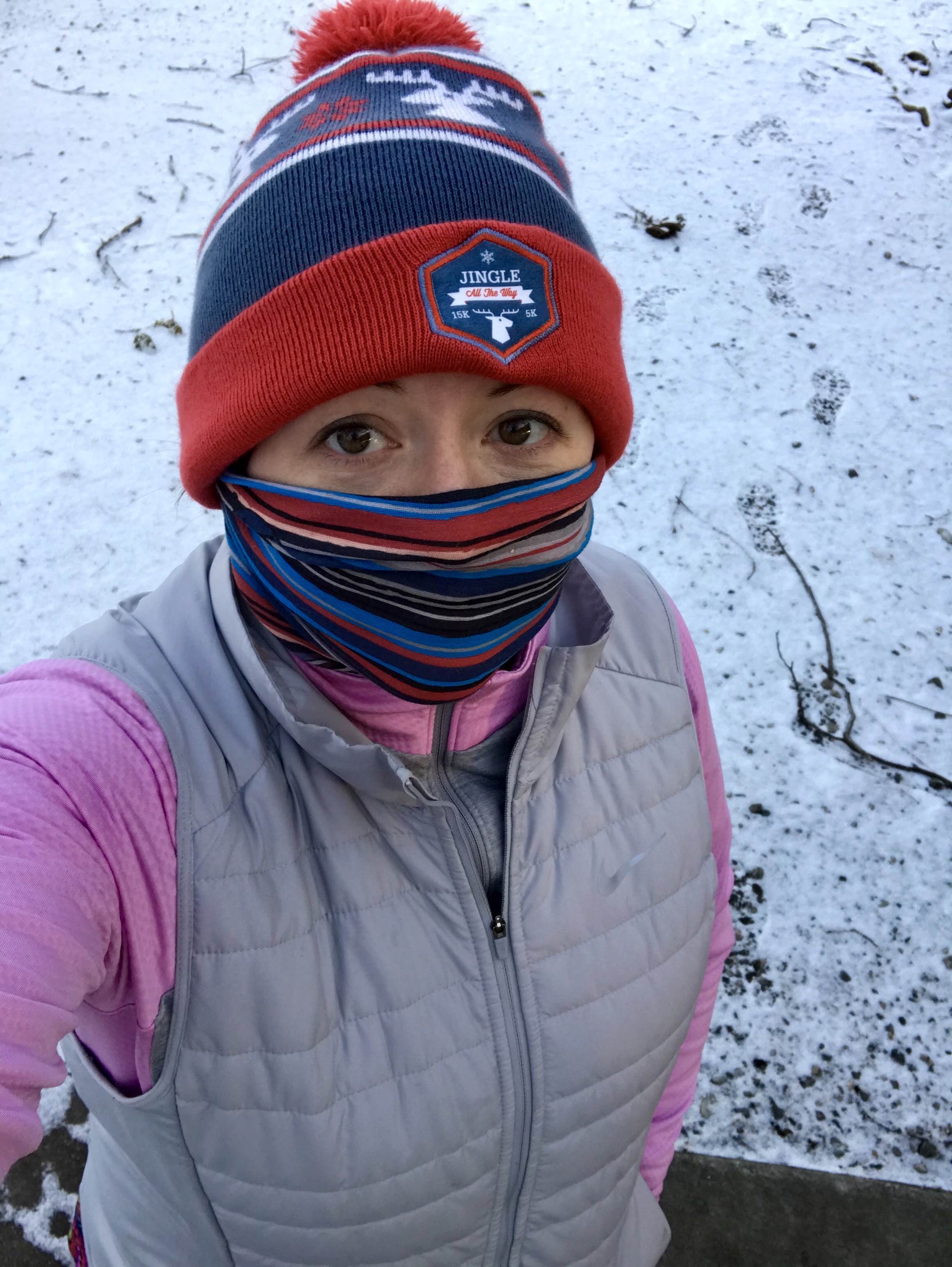 The Course
The 10k course starts in the middle of a "U" shape. First we went on the trail to the right, around the lake. After a mile and a half, you turn around and head back.
I passed some people playing hockey on the ice and hoped that it was thick enough and no one fell through!

It's hard to see, but there are two foxes playing on the ice on the picture below!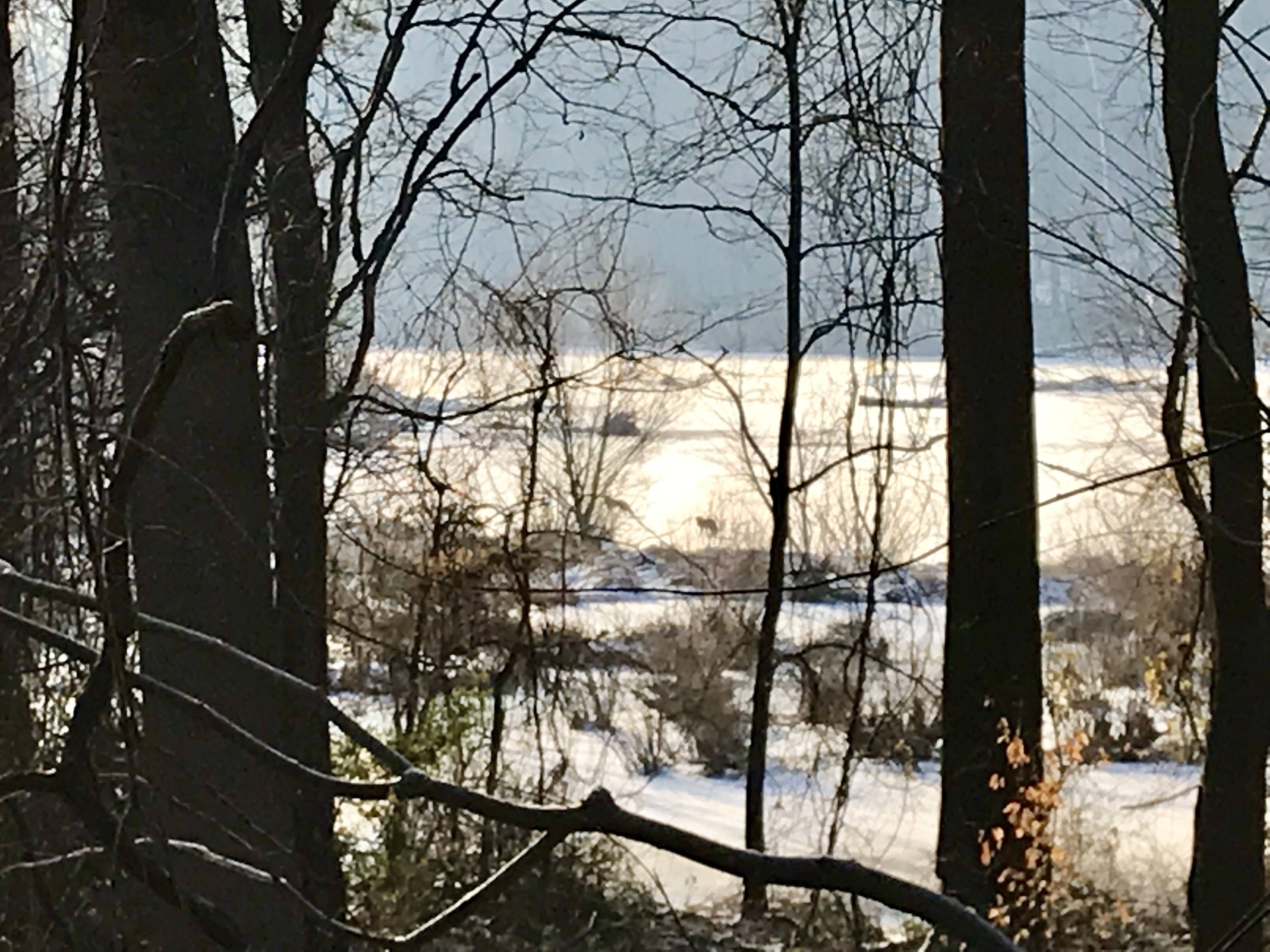 The snowy and icy lake was beautiful! For the first half of the race, there were great views of it!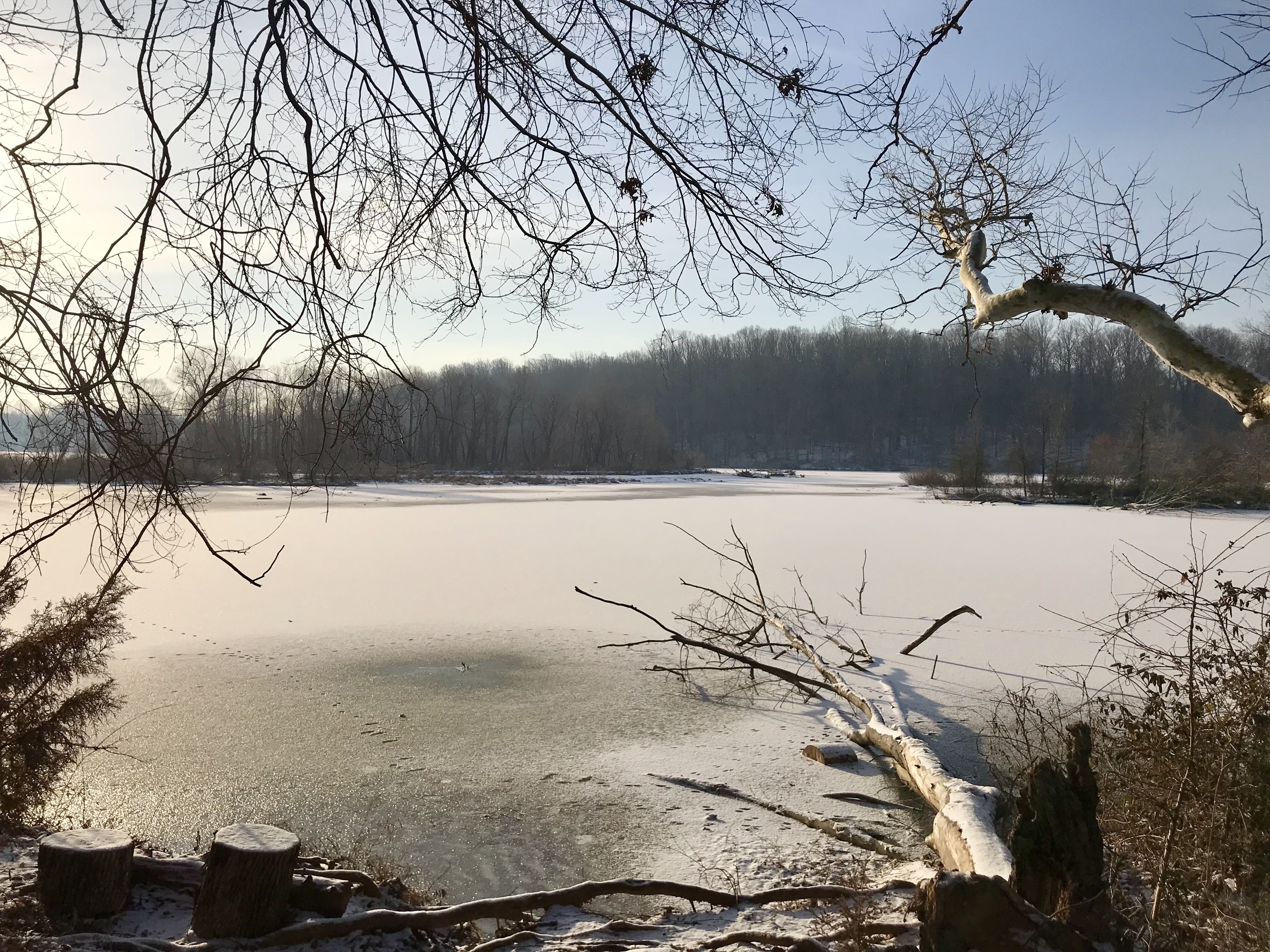 At the start/finish/half way point, you run past the dam which was partially frozen and partially still running. There were a few people here taking some pictures because it was pretty beautiful to see.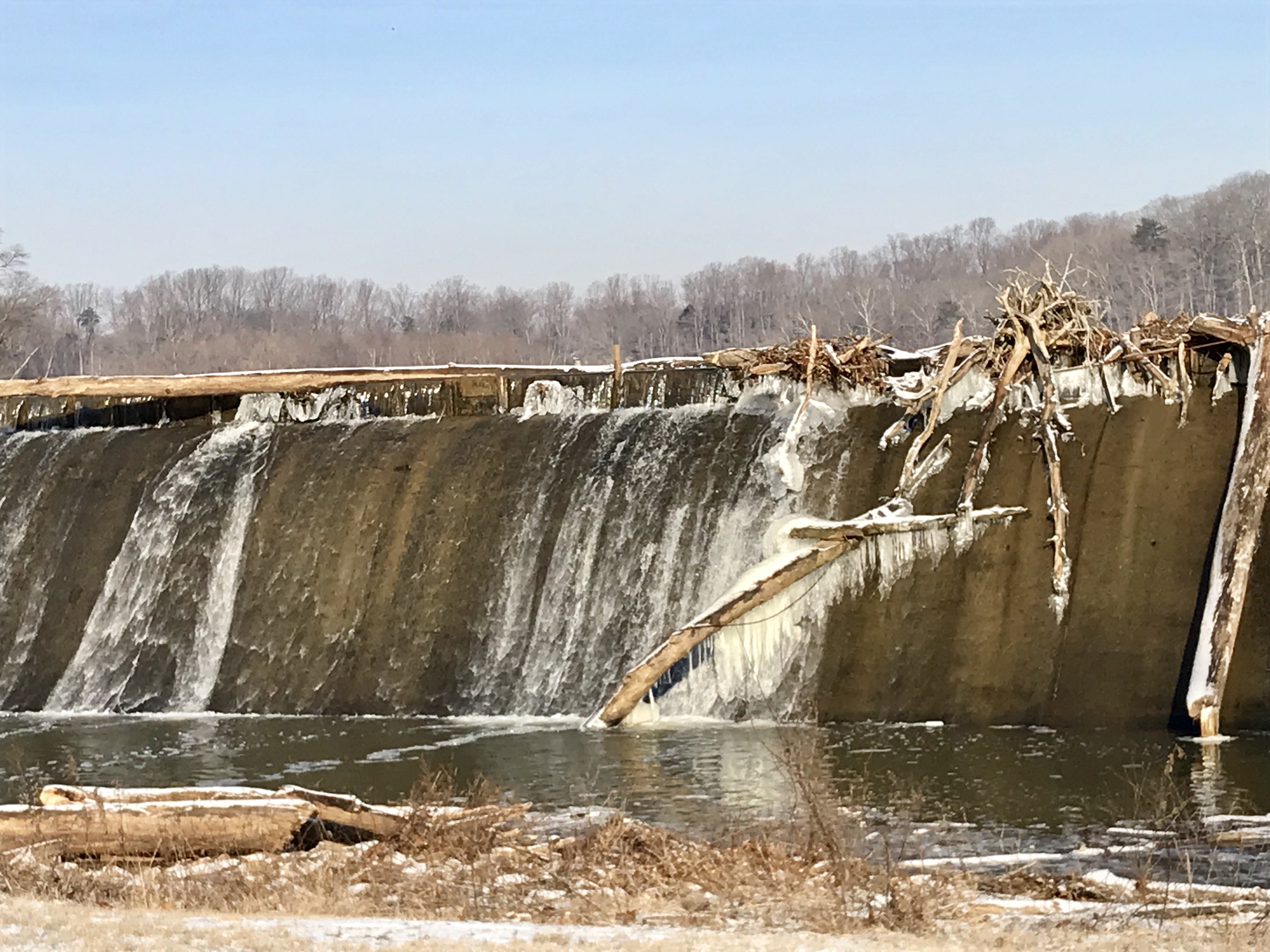 Next, you run up a hill to the left for the second part of the 10k (this is also the 5k course). This one didn't have as many views of the lake as the first half, but it was still snowy and icy! I definitely had to walk a lot so I wouldn't slip!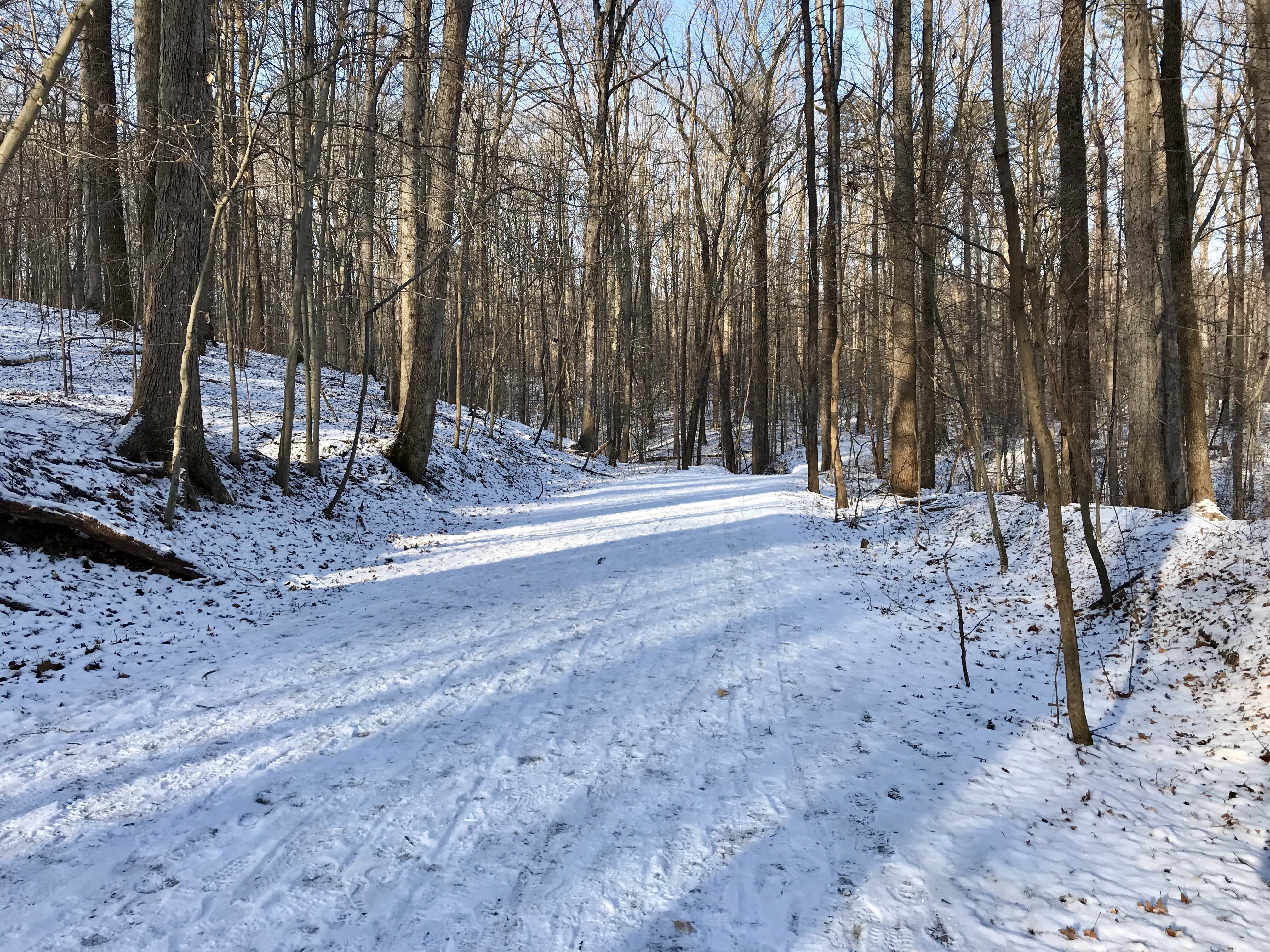 How did I do?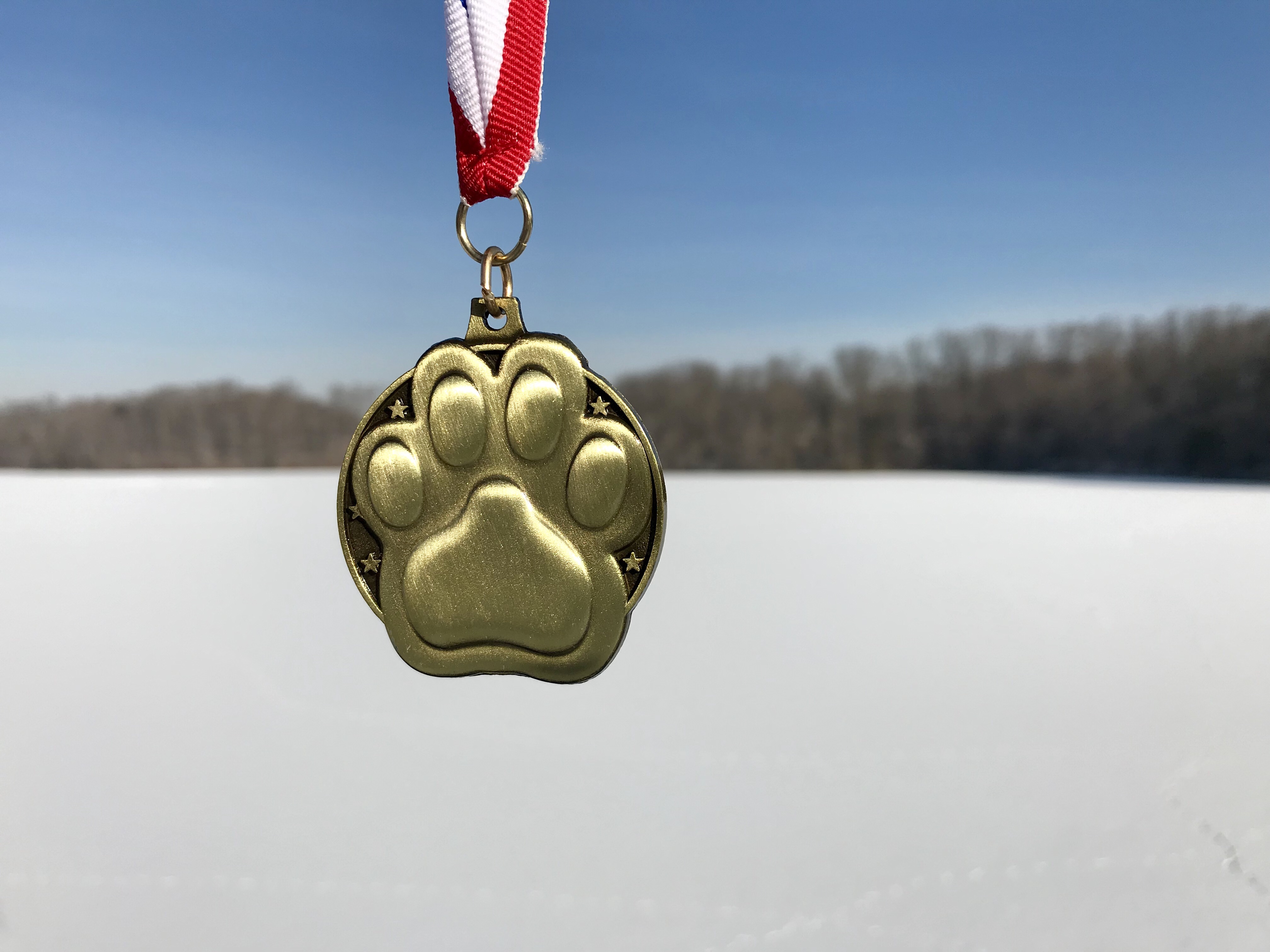 Well…I finished! That has to count for something, right?! And this was definitely my coldest run ever, so there's that…
But, seriously, I was last place. Oh, well. It happens! I did get out and run, but I just wasn't feeling fast or energetic, and I certainly didn't want to slip! My final time for the 10k was 1:32:05.
However, it was still a good training run for the Delaware Running Festival in April that I will be attending, so at least I got in some slooooooooooooow mileage!!! And, if you want to join me for any of those races, use this link and enter promo DELAWARERAVE19 for 10% off your entry fee!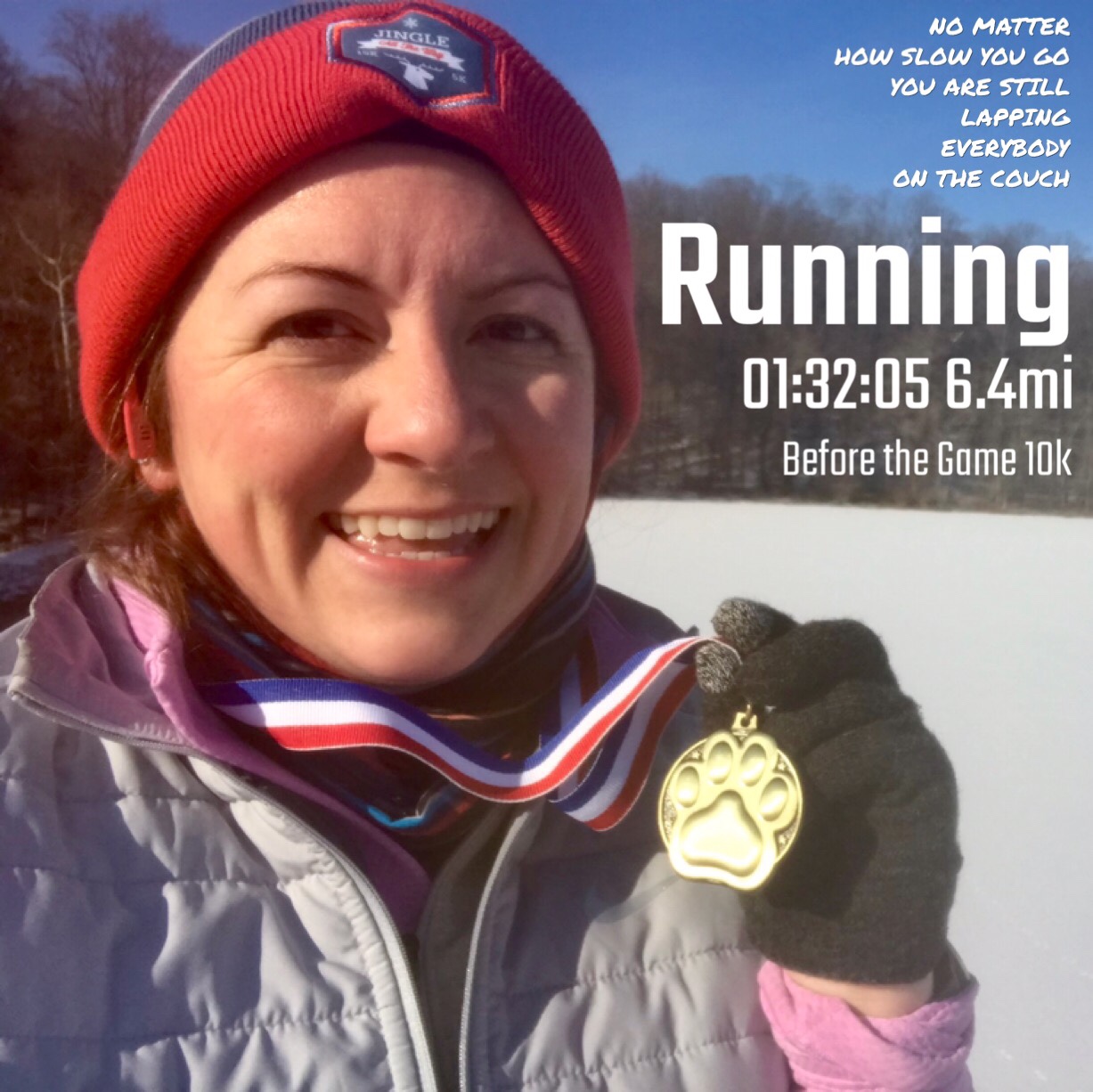 Race Video