Trail's End at Disney's Fort Wilderness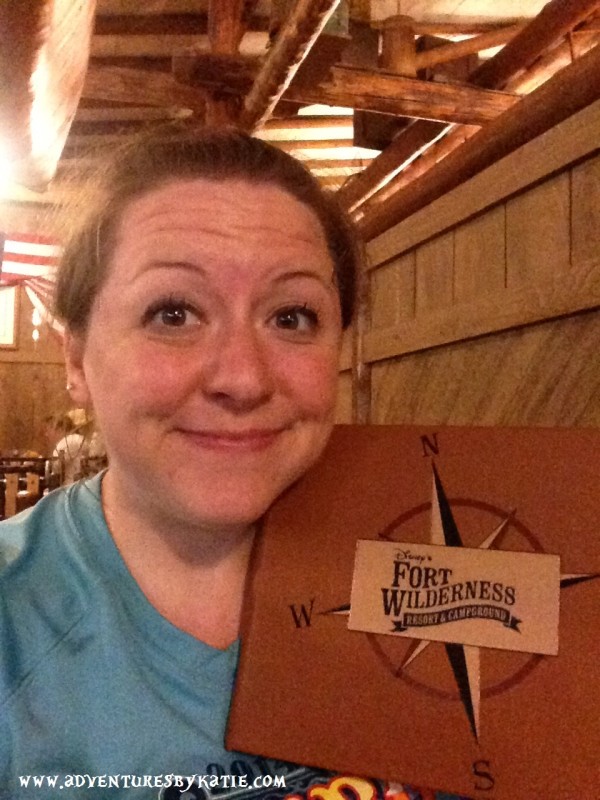 Trail's End at Fort Wilderness
One of our favorite places to eat on Disney property is Trail's End, which is located in Fort Wilderness. To get here, you either have to take the fairy from the Magic Kingdom, or take a bus to Fort Wilderness and hop on the inner-circulatory bus. It's can take a while to arrive, but it is worth it!
Trail's End is an all-you-care-to-enjoy American buffet (and one of the cheapest ones!), with food such as smoked pork ribs, hand-carved roasted meats, peel-and-eat shrimp, the catch of the day, a baked potato bar and more. It would seem funny, then, that this is such a good place for a gluten-free vegan to eat.
It really has NOTHING to do with the buffet. I don't even visit the buffet. I rely solely on the magic of this guy: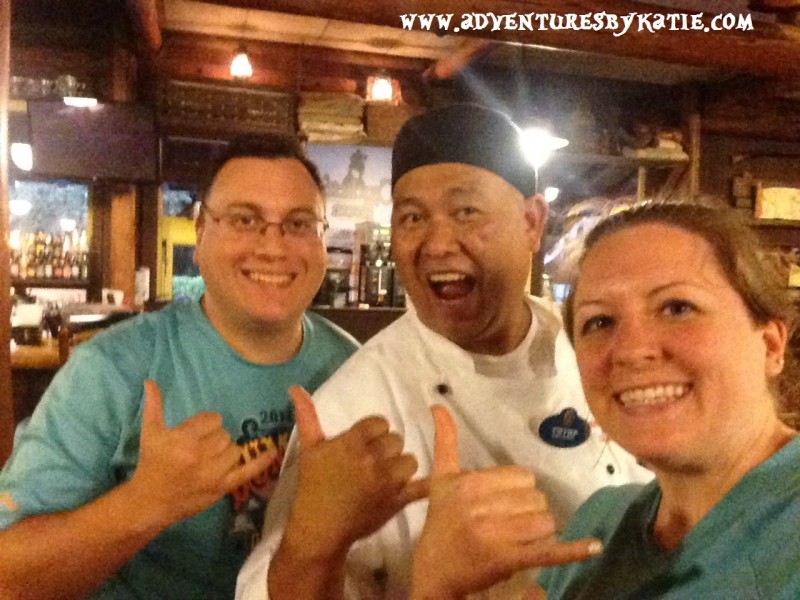 Chef TJ is an amazingly creative chef. He used to work at 1900 Park Fare (where we first met him), but has been working at Trail's End for a while now. He is not vegan, but comes up with some really awesome creations! He is a very busy man, because, not only is he an allergy chef at Trail's End, he also works next door at the Hoop-de-doo Review (a post about this will be coming soon!). So, if you plan to visit Trail's End and need Chef TJ, please realize that it will take a while!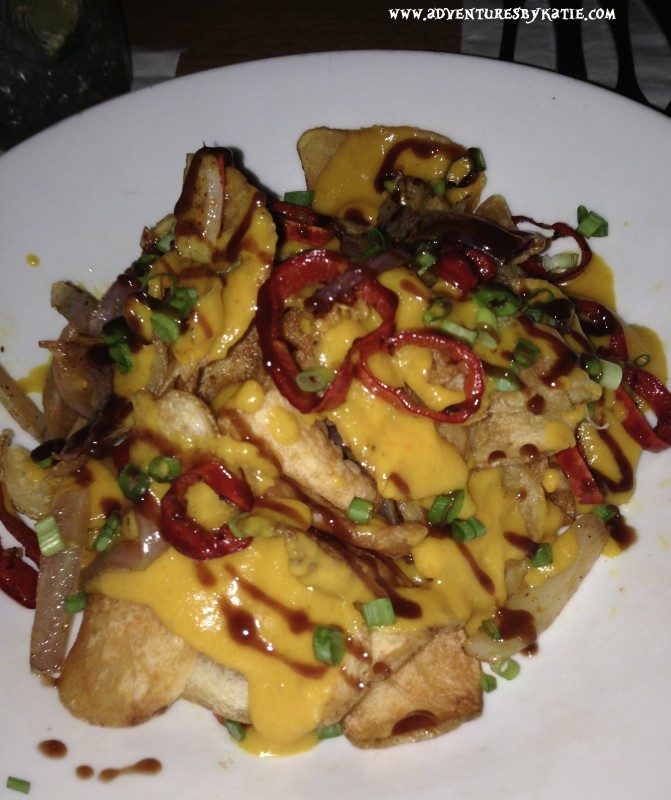 Our first course of the evening was nachos, complete with a "cheese" sauce that Chef TJ invented. I pretty much devoured this entire plate before Nathan could get to it.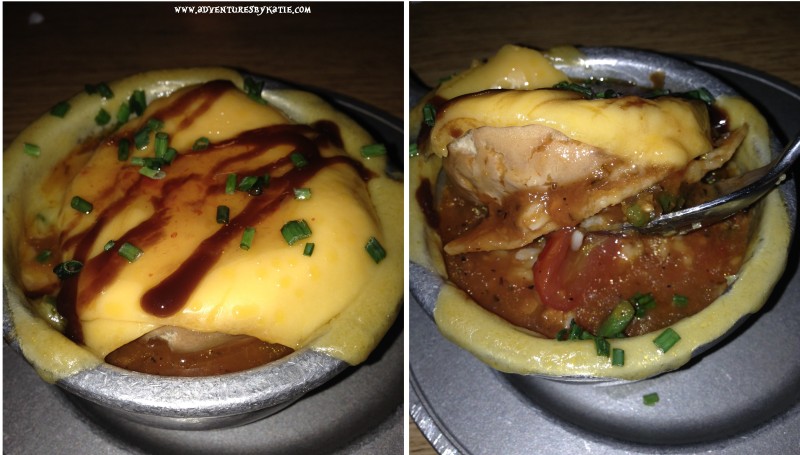 Next up was a soup with a cheesy bun on top. I'm not quite sure what the soup was, though.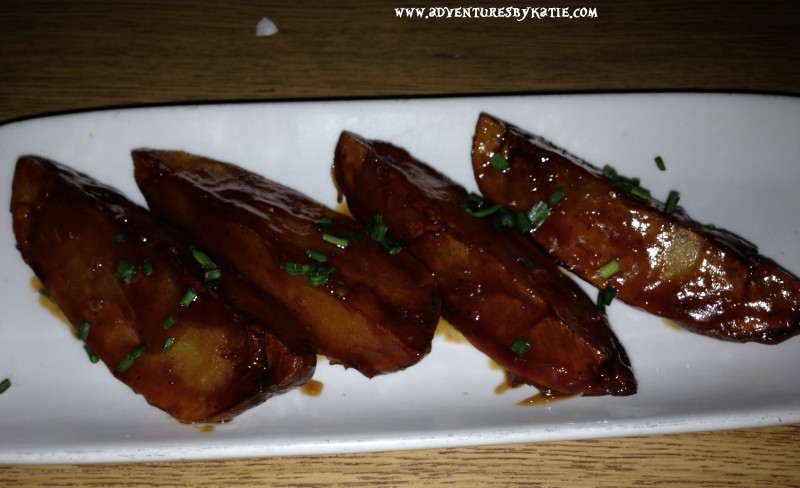 Another appetizer was these barbeque potato wedges. I really enjoyed these because I had been smelling everything coming off of the buffet, and this really fit the theme of the restaurant!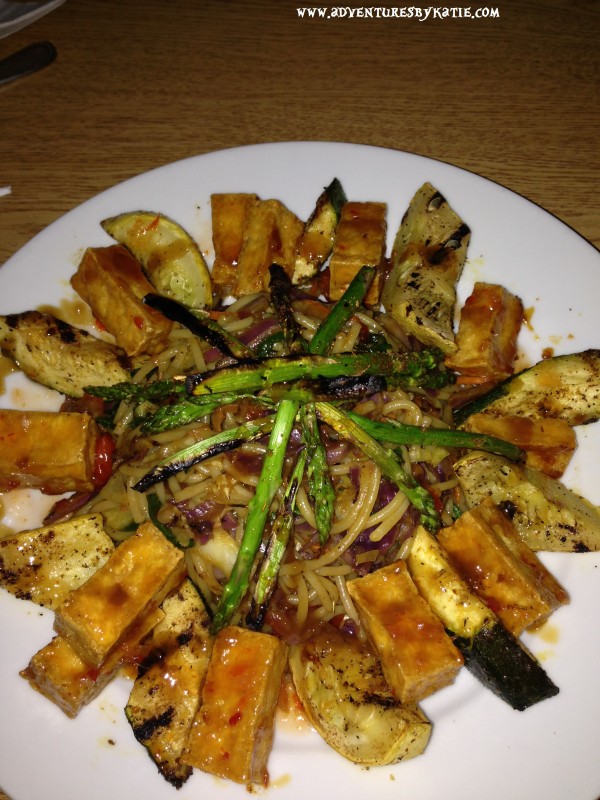 Our main course included tofu in a really yummy sauce, grilled veggies, and some pasta. Even with sharing, it was really hard to finish this entree because we were starting to get so stuffed!
But, of course, no trip to see Chef TJ is complete without his dessert tower. The base (in the jar) is an apple, topped with strawberry sauce. Then, there were some gluten-free/vegan baked goods, soy ice cream, bananas, and completed with a chocolate sauce. As stuffed as I was, I ate every last bite.
By this time, we definitely got looks from other diners since our food was so different, and even had some people come over and ask what we were eating! It's nice to feel special when you have a limited diet!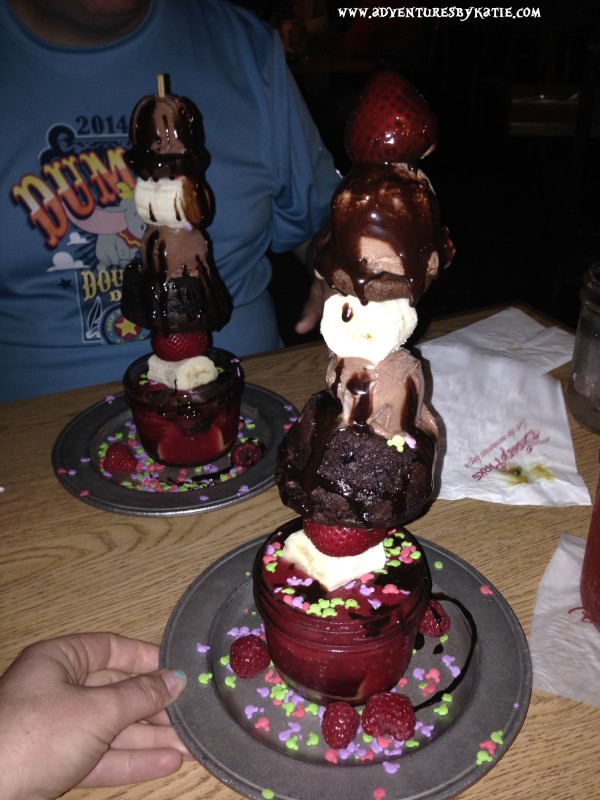 I'm sure the Trail's End buffet is awesome, but I will take Chef TJ's cooking any day! To see some other Chef TJ creations from my other visits, click here!
Have you eaten at Trail's End or experienced Chef TJ?
---
 Magical Mickey Link-up
Welcome to the Magical Mickey linkup: the linkup centering around a love for Disney, sharing that love and connecting with others. I hope you find this linkup as a great place to turn to for Disney content each week and help all the bloggers participating out by helping readers find that great mouse-eared content. I'm co-hosting with John from Run. Geek. Run (disney), so of course check out his blog

To see past Magical Mickey posts click here!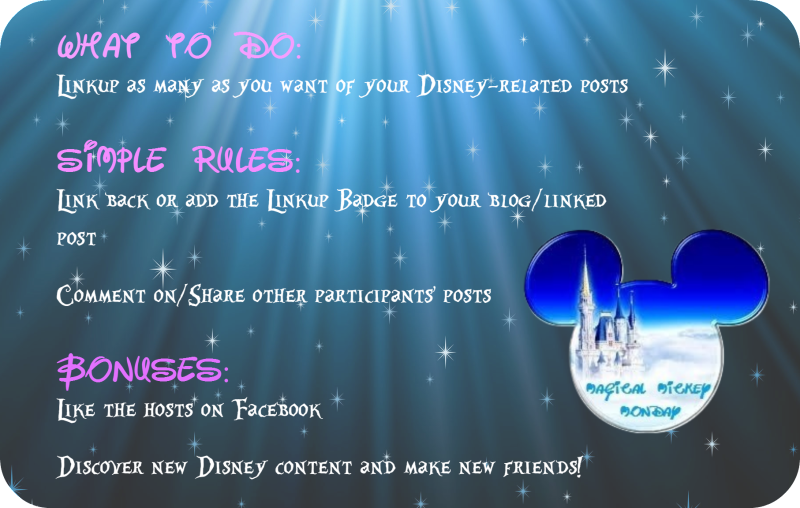 Grab the Magical Mickey Monday badge!