This year was the last Expedition Everest Challenge ever 🙁  My first runDisney race ever was the 2013 Everest Challenge, so this race holds a special place in my heart. I convinced Nathan that we needed to run this last one and I am glad he agreed.
2015 Expedition Everest Challenge
Everest Challenge Expo
It was a quick trip. We flew down late Friday night, with a return on Monday afternoon. We woke up Saturday morning and headed to Animal Kingdom to go to packet pick-up. It was located in the parking lot. It actually took longer to get from the parking pay booth to our parking spot than to visit the expo. We got our bibs and shirts, and then did a quick look around at the official gear (I had pre-ordered my race pin, so I didn't need anything else). We also stopped at Fit2Run and picked up some running socks.
After that, we checked out the sample clue (which, of course, was tricky for us!) and left to go to the Magic Kingdom for a bit.

Everest Challenge Race
We got back to Animal Kingdom around 8pm and had enough time to snap a few photos, visit the bathrooms, and relax in our corral.
Nathan and I were dressed as Oswald and Ortensia. People know who Oswald is, but not so much with Ortensia. But, I tend to have more obscure costumes, like being Jose Carioca for last year's Wine & Dine Half.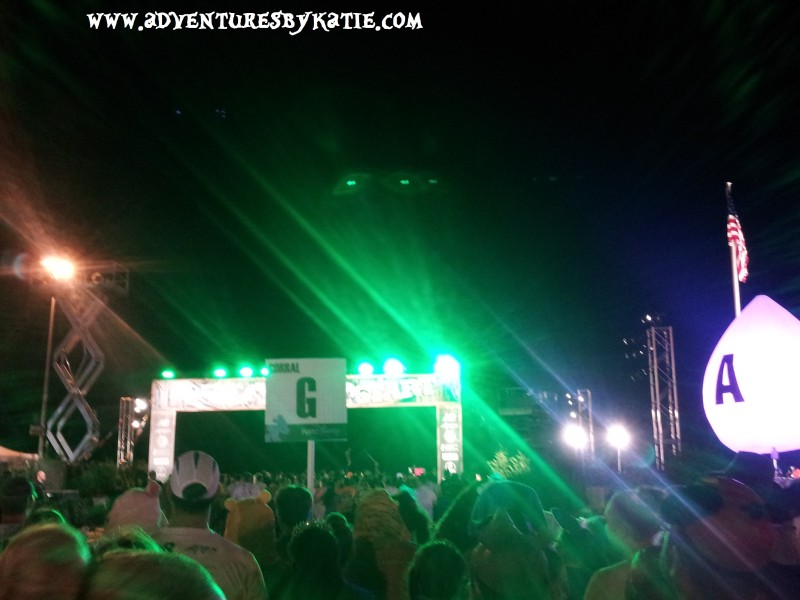 We were in Corral G, so we had a while to wait before it was time for us to begin. Finally, though, we made it up to the start line and got ready to run. The first mile or so was in the parking lot. A lot of this time was spent trying to find a good pace and to spread out from all of the other runners.

Right inside of the Animal Kingdom was the first character stop. Because Nathan and I weren't going for time, we stopped for every character. There was a bit of a line, but we didn't care. First up, Chip and Dale!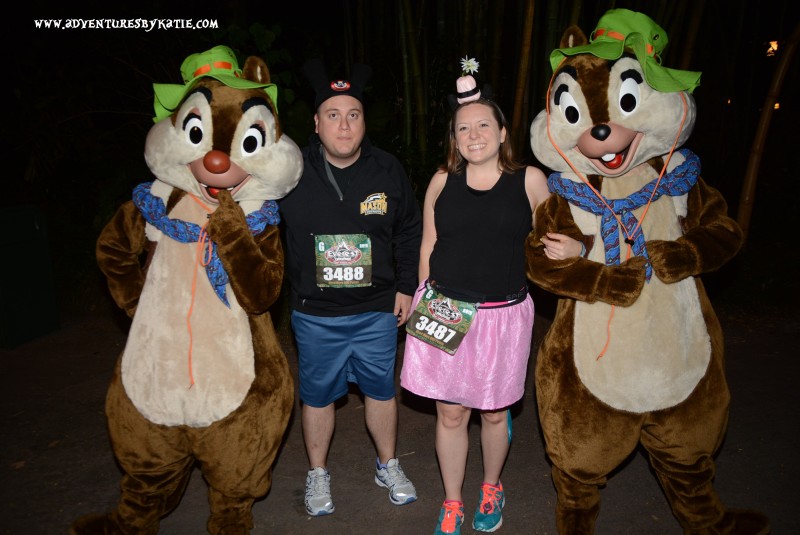 Right outside of Africa we met up with Timon. We had to wait for him to take a break, but he was super glad to see me.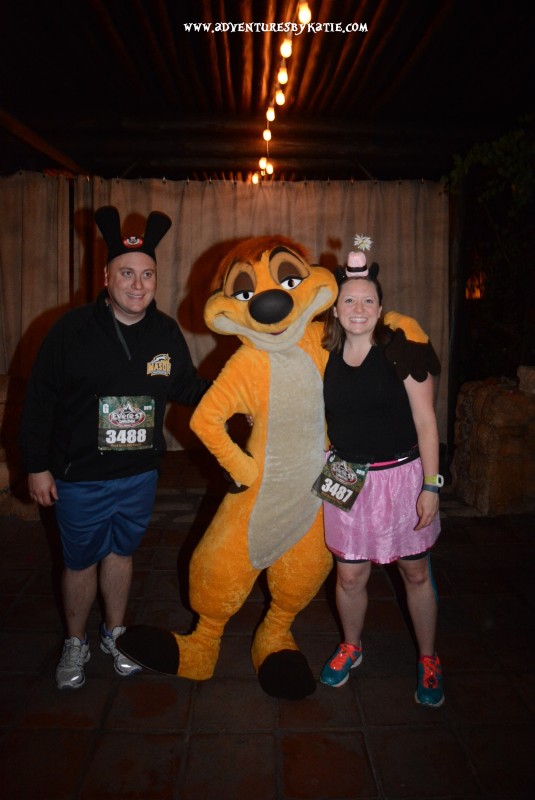 After that, we ran the path from Africa to Asia.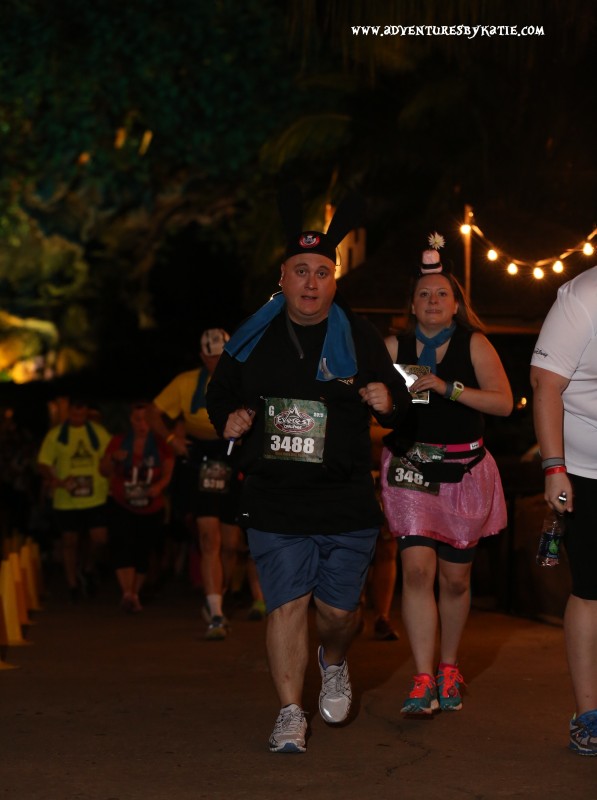 And we met up with King Louie before heading to the backstage area behind Everest.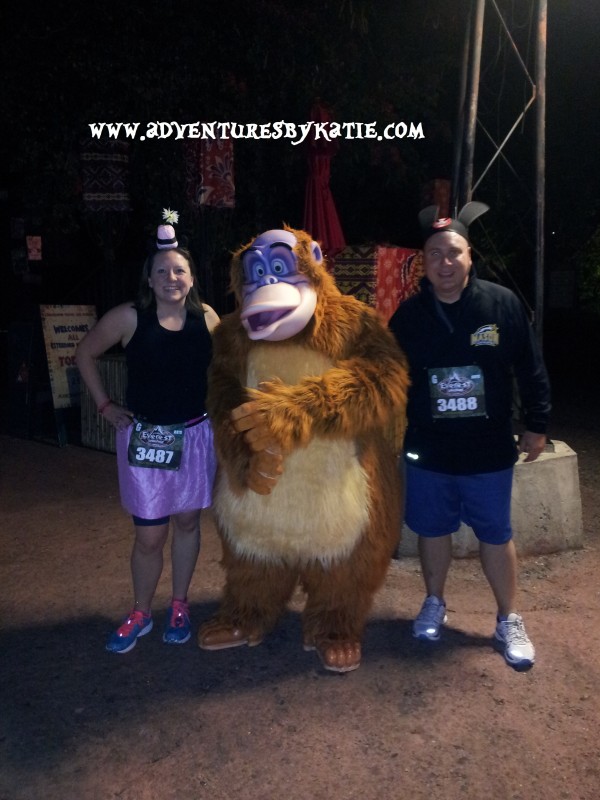 The obstacles included jumping over hay bales, stepping through tires, and crawling under a net. You could skip over any of these obstacles, but I did them all!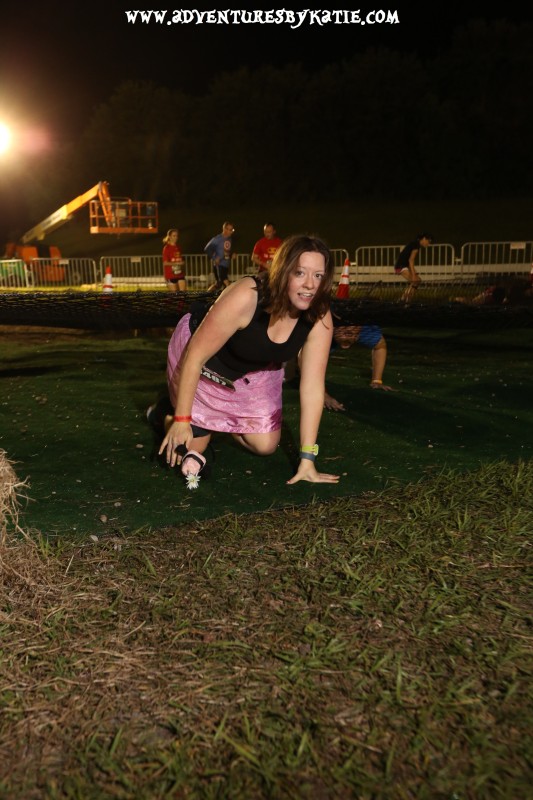 After the 5k part of the run was over, it was time for the scavenger hunt. We got our first clue where we had to figure out how many times at least 3 digits in a row would be the same on your watch in a 24-hour time period. It took us a few guesses before we figured out the correct answer. Clue 2 was probably the hardest, just because we didn't know the exact spelling of the word. The rest of the clues were pretty easy to figure out.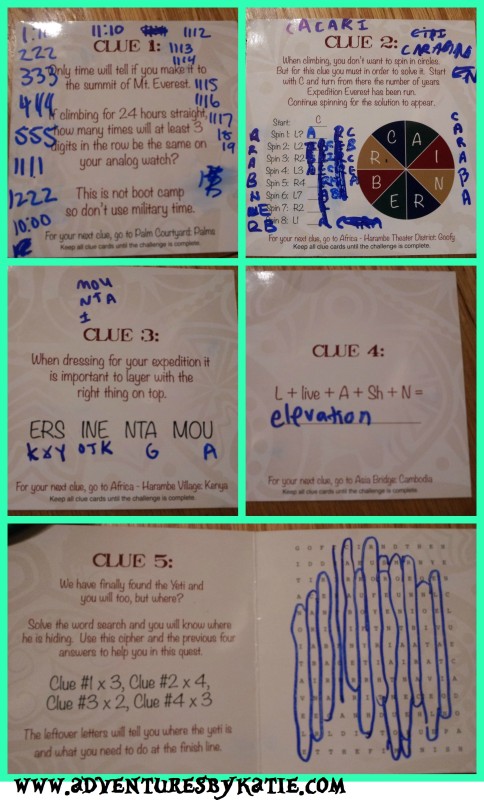 The final clue told us to run through the finish line holding up the card with a hidden Yeti on it. And so we did 🙂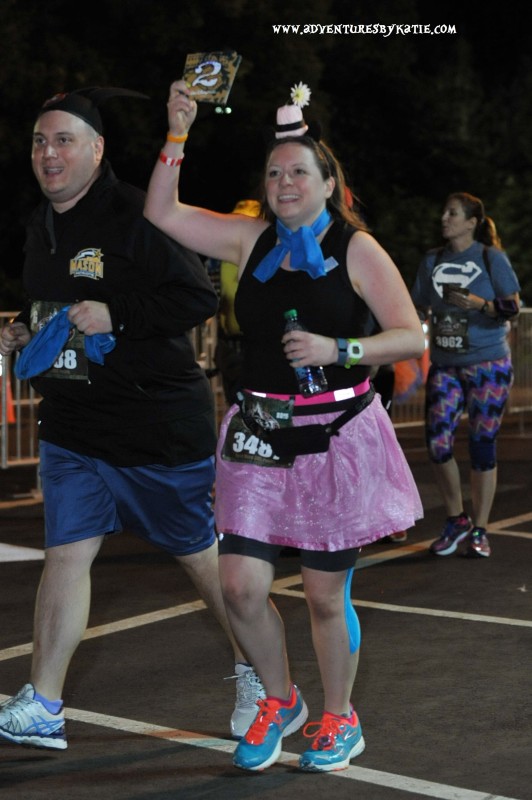 And we conquered the Everest Challenge! Our full time was  1:40:44, with the 5k time being 46:35.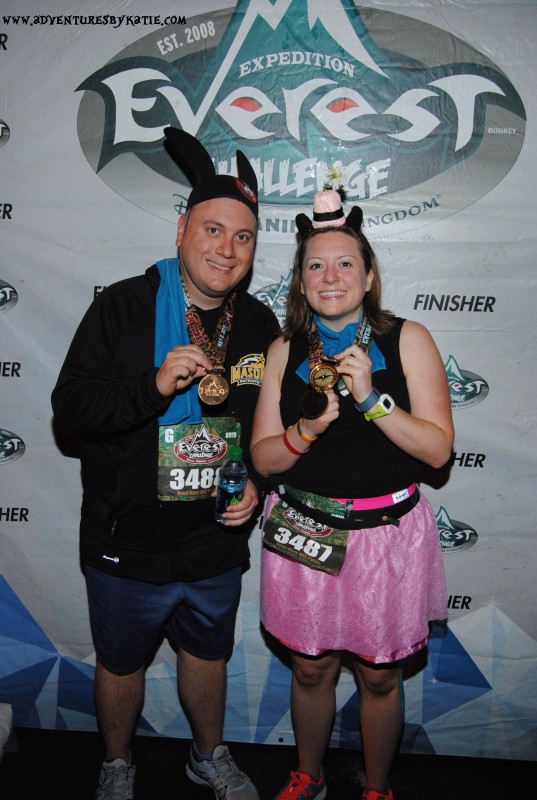 We finished! Now it's time for the after party!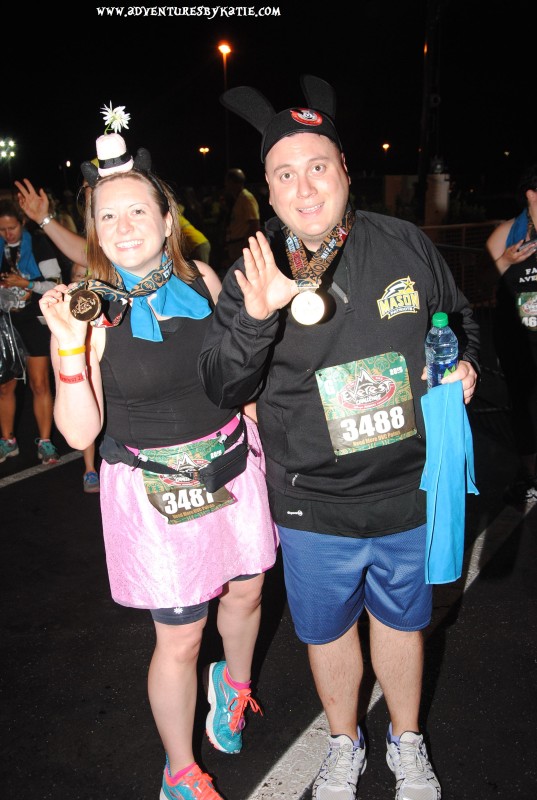 Everest After-Party
We were pretty hungry so we went to find something to eat. Luckily, the veggie burger was gluten free and vegan, so I was able to eat something. It wasn't the best tasting burger, but it definitely took the edge off.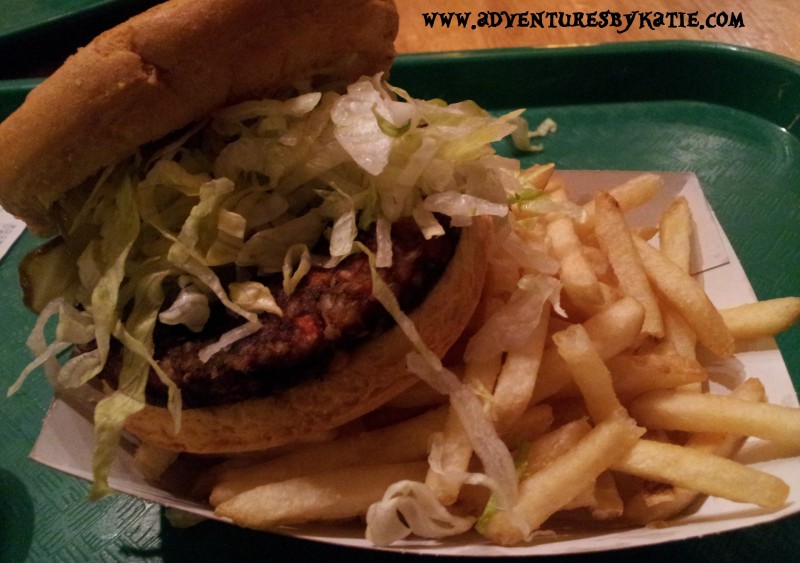 We partied a bit in Dino-land and saw some characters that we have never seen before.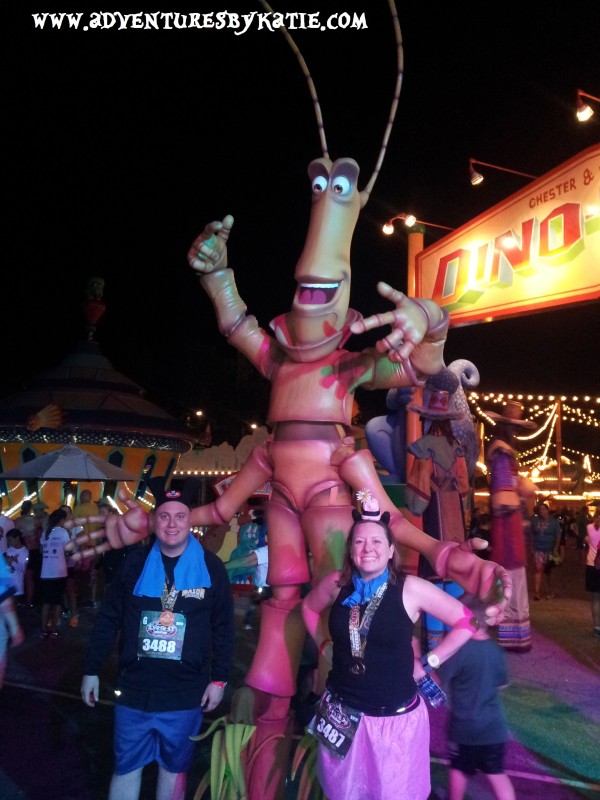 We also went on Dinosaur and Expedition Everest (which I will still say is awesome when it is dark!) We skipped Kali River Rapids because it was pretty cool out and didn't want to get wet and be even more cold.
All in all, it was a great race and a great night. I am very sad that this race won't be returning. I love running through Animal Kingdom! Hopefully they will continue something else like this after all of the park construction is completed in a few years.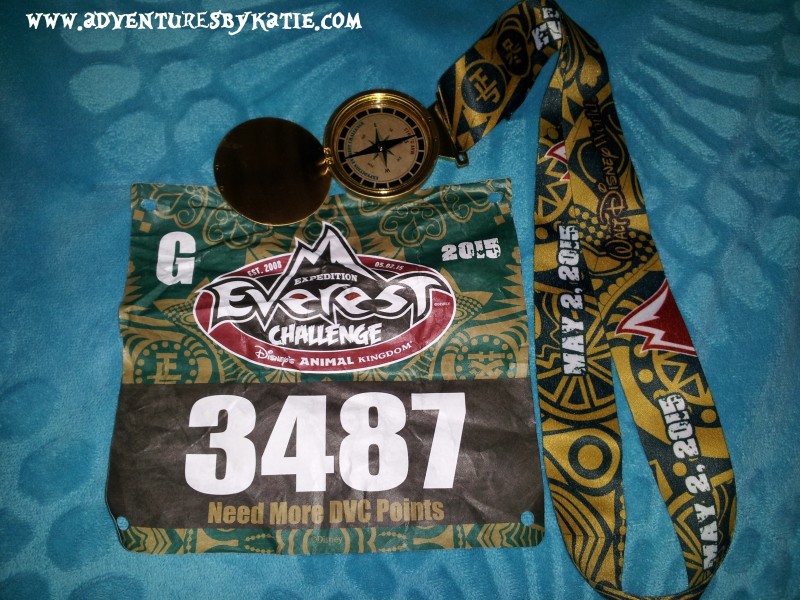 ---
Magical Mickey Link-up
Welcome to the Magical Mickey linkup: the linkup centering around a love for Disney, sharing that love and connecting with others. I hope you find this linkup as a great place to turn to for Disney content each week and help all the bloggers participating out by helping readers find that great mouse-eared content. I'm co-hosting with John from Run. Geek. Run (disney), so of course check out his blog

To see past Magical Mickey posts click here!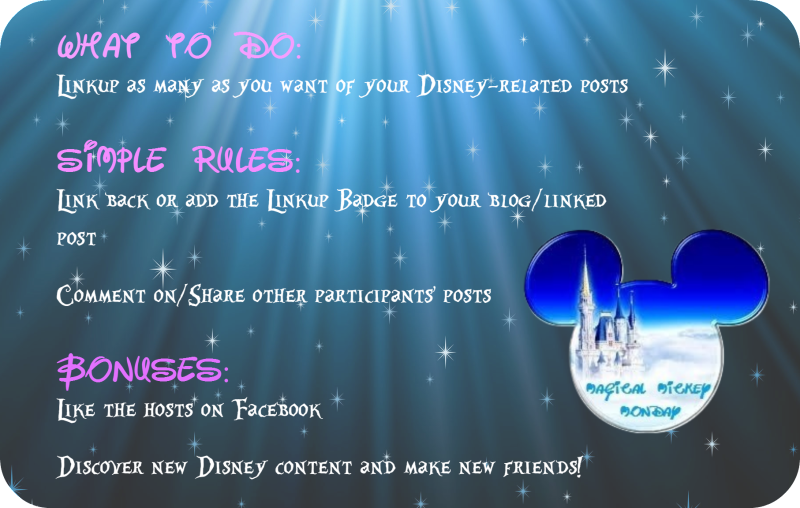 Grab the Magical Mickey Monday badge!