Tabla Restaurant in Orlando
The last day of my Florida vacation was sent at Universal Studios visiting Harry Potter. That evening, Nathan and I went to check out a new-to-us recently remodeled Asian Restaurant.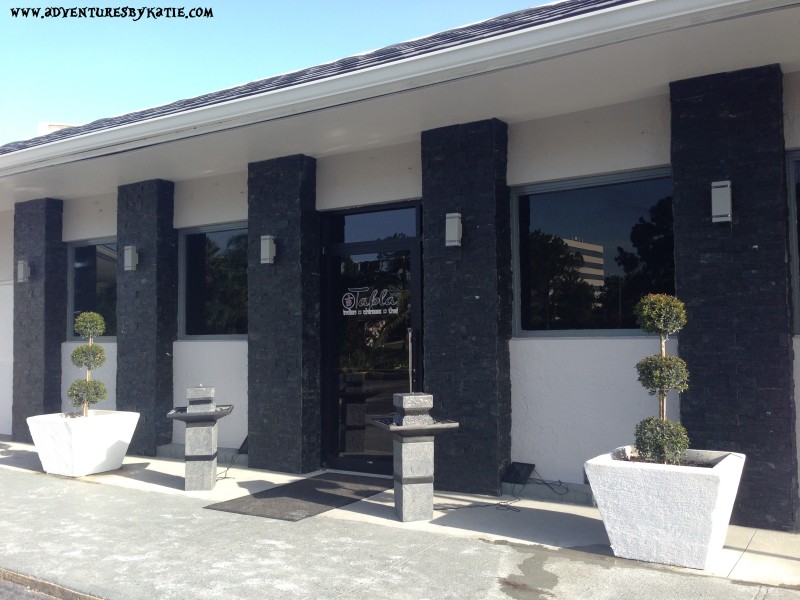 Tabla – Indian Chinese Thai
Tabla serves gourmet Indian cuisine and specializes in north Indian, south Indian , indo Chinese and Indian fusion cuisine. Quality, freshness and presentation is extremely important to Tabla, and it certainly shows with the dishes that I was served.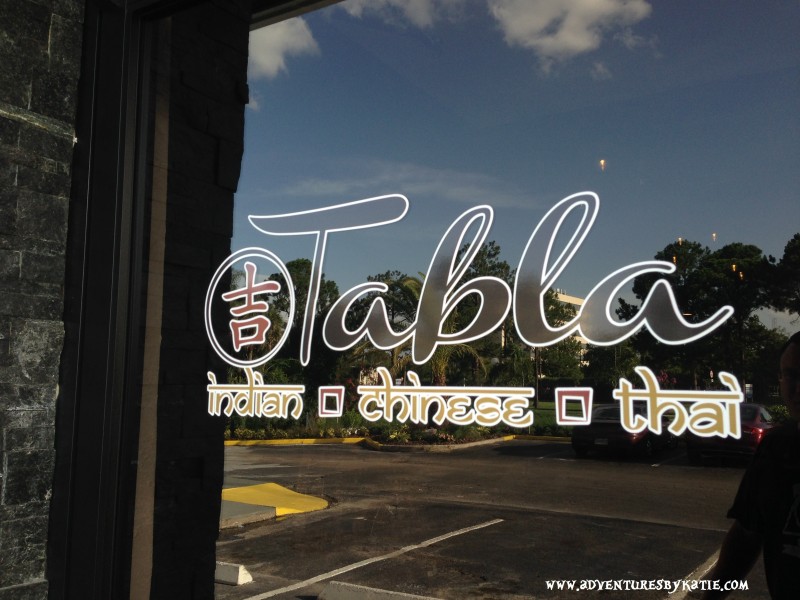 Tabla is just down the street from Universal and is convenient to get to. There is plenty of parking, and while the outside might not look like much, the inside is very well put together.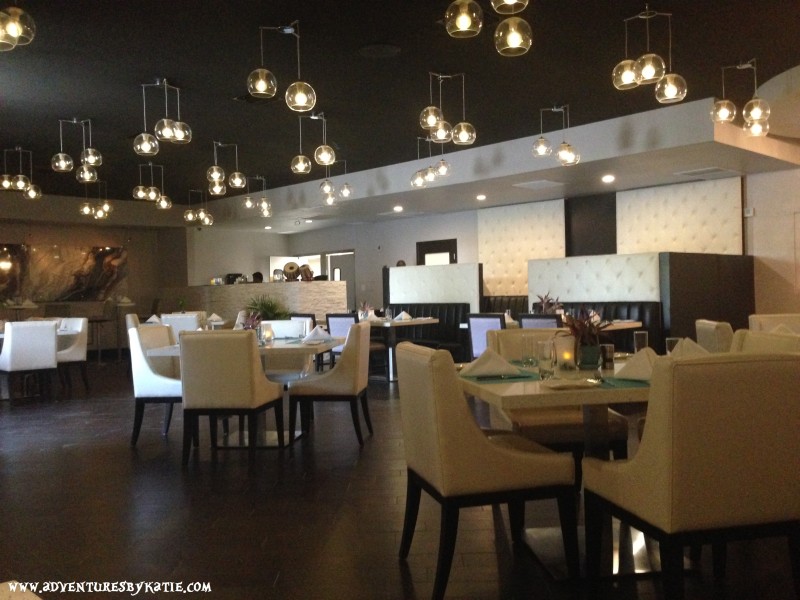 We were seated at a booth, which was pretty private and very well set up. There is also a semi-private seating area, so if you have a larger group, you can be accommodated for whatever your needs are.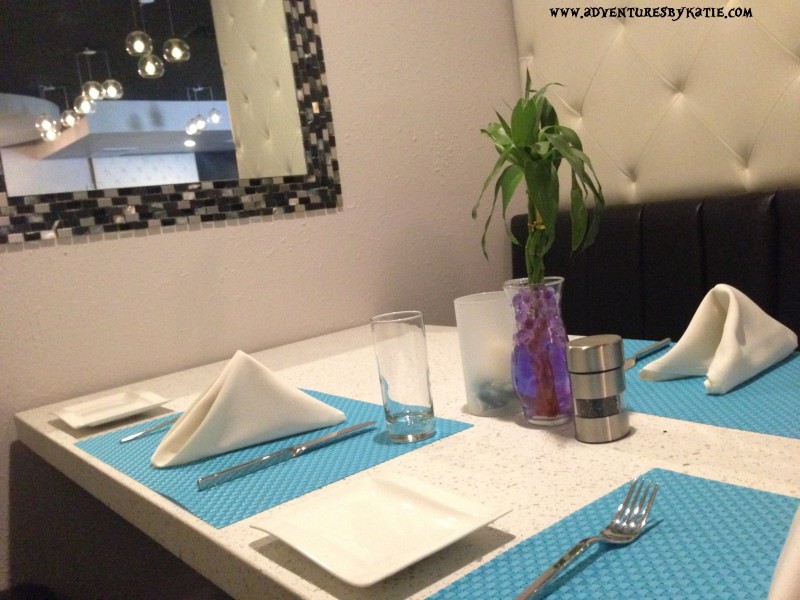 Looking at the menu, there were a lot of good food items that I wanted to try. I asked to speak to the Chef, and met Chef Ian, who was very helpful and insightful. I told him that I was both gluten-free and vegan, and he said that he would take care of us.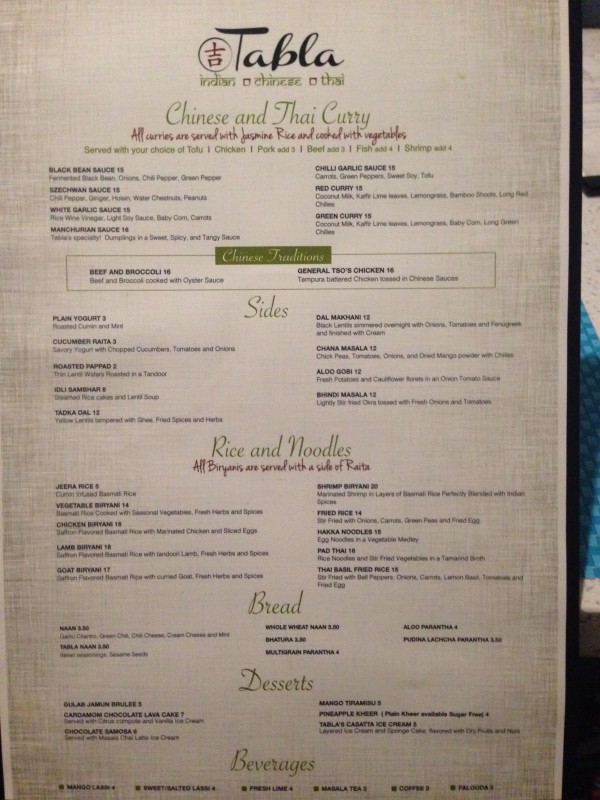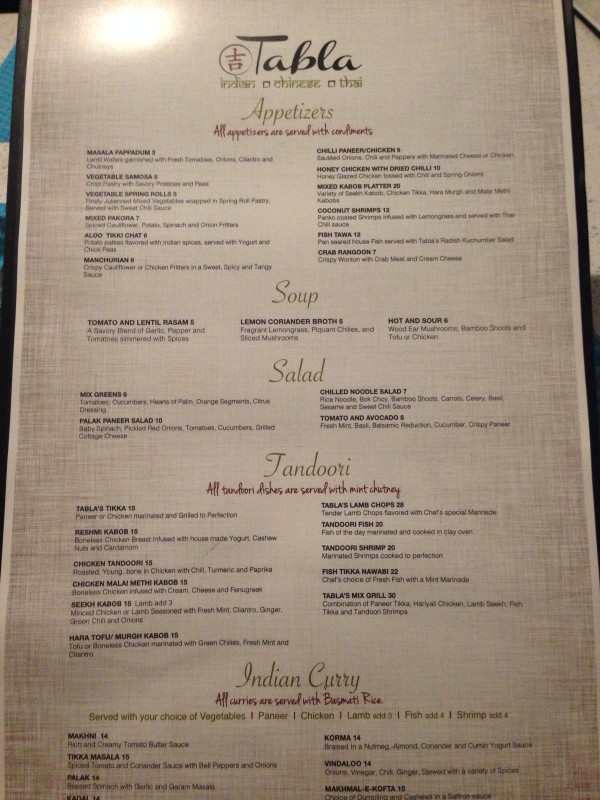 The first thing that Chef Ian brought out was a bread service. He made me some papadum with some mint chutney and  my favorite Indian sauce – tamarind. The papadum was crispy and tasty and a great starter to the meal.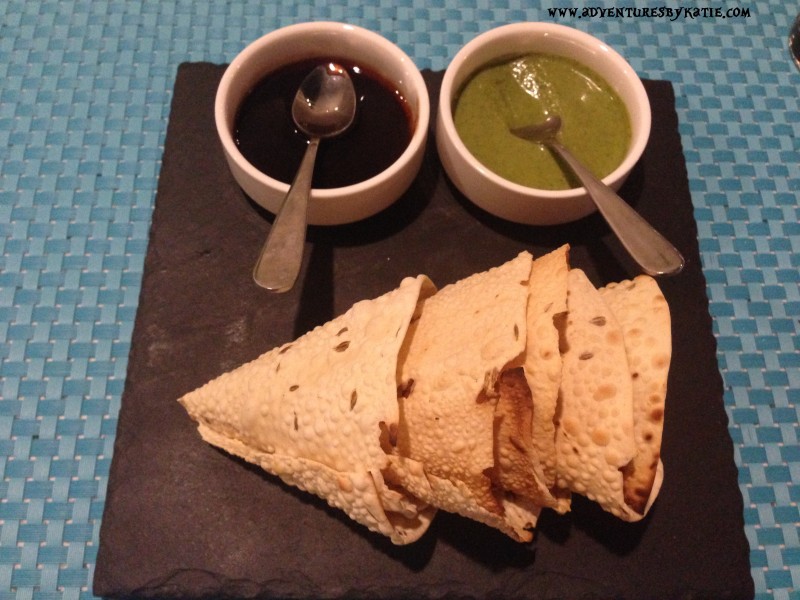 Next up was a South Indian Soup – a Tomato and Lentil Rasam  – a savory blend of garlic, pepper, and tomatoes, simmered with spices. It came in a pretty large tea pot that was enough for 2+ servings! This soup was really good and had a little kick!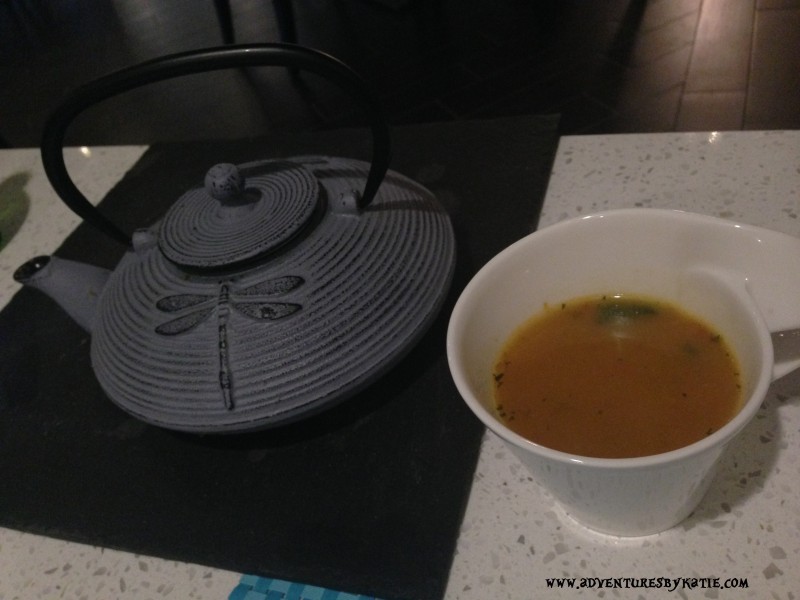 Our third appetizer was Hara Murgh , which is pretty much a spinach patty with Chana masala (chickpeas) underneath and a mini salad on top. This dish had a really good flavor, and I certainly polished it off completely.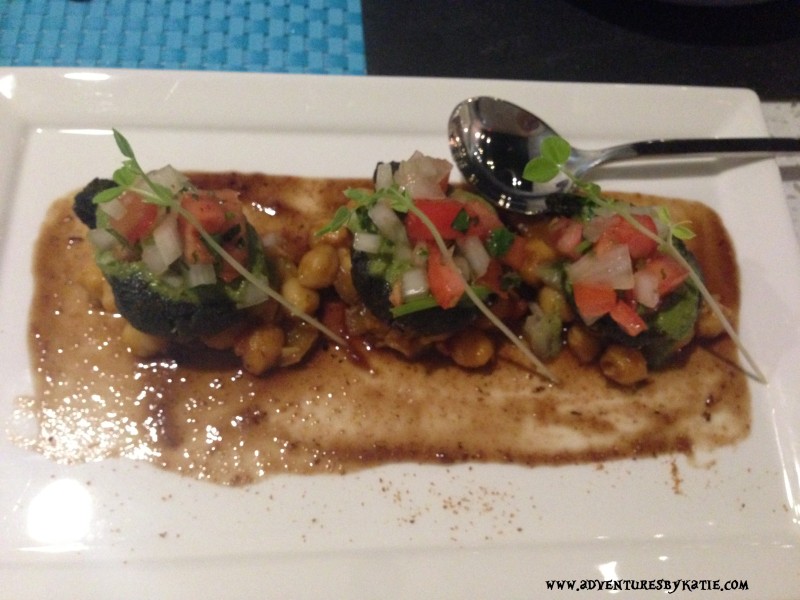 Now…the favorite part of my meal…the Gobi (cauliflower) Manchurian. This Indo-Chinese dish was absolutely amazing, It was crispy cauliflower fritters in a sweet, spicy, and tangy sauce. I could have just eaten this and been completely satisfied. This dish is sure to please both vegetarians and meat-eaters. It was crispy on the outside and reminded me of sweet and sour chicken. This stuff was sooooooooooooooooooooooooooooo good, and I would definitely order this again (and I already have a recipe to try out at home).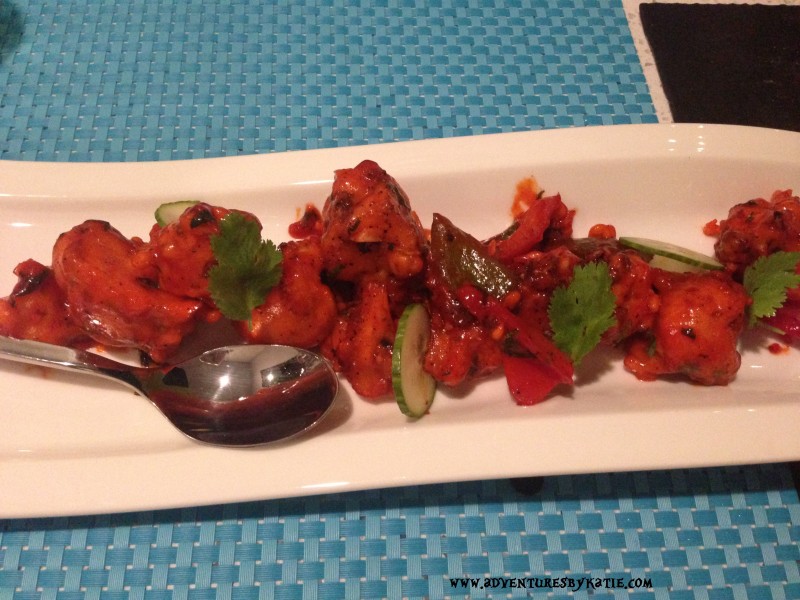 Our fancy drink of the evening was a chef-made Mint Lemonade. It was different because it had some cumin seeds in it, but the flavor was good and the drink was refreshing.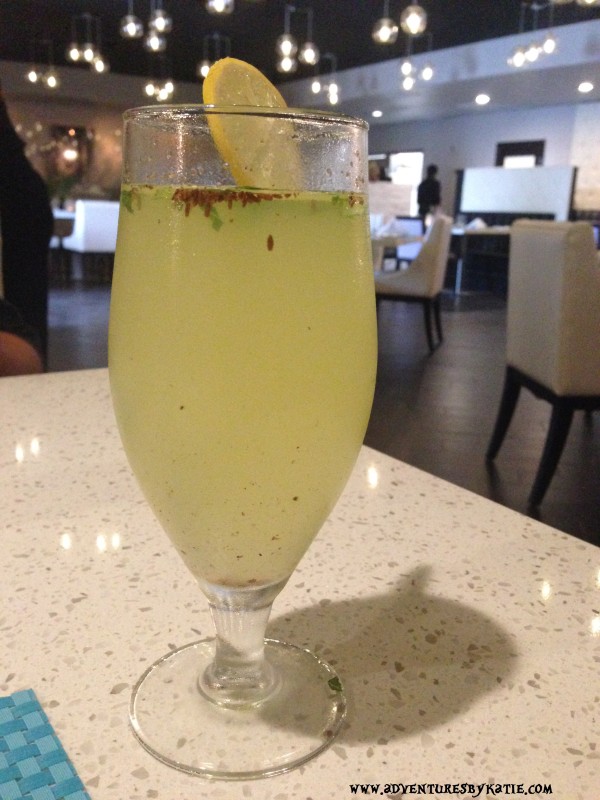 Even though we had eaten so much food already, it was time for our entrees. First up was a Green Curry with Coconut milk, kaffir lime leaves, lemongrass, baby corn, long green beans. The tofu was a little mushy (I would have preferred it a little more cooked), but the flavor was so creamy.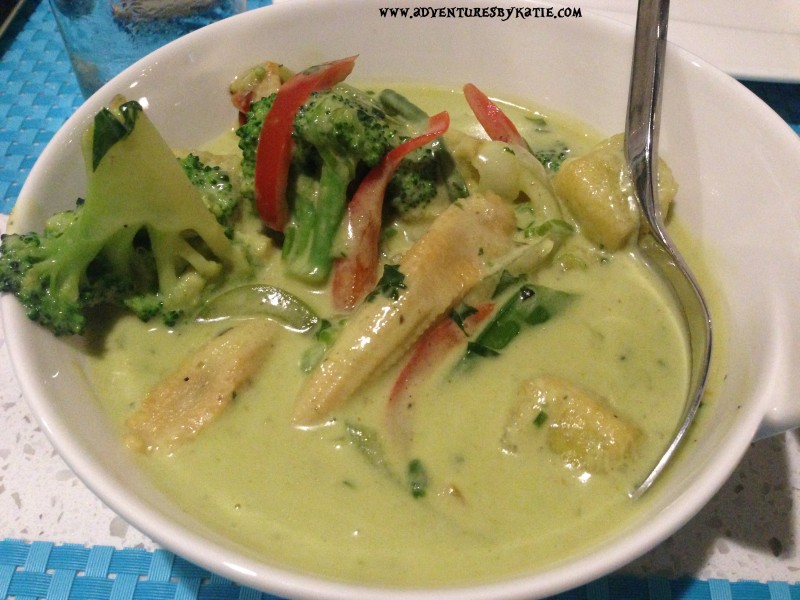 The next entree was Bhindi masala – lightly stir fried okra tossed with fresh onions and tomatoes. Nathan thought the okra was a little overcooked and chewy, but this was probably my favorite of the main dishes. I loved the nice, smokey flavor!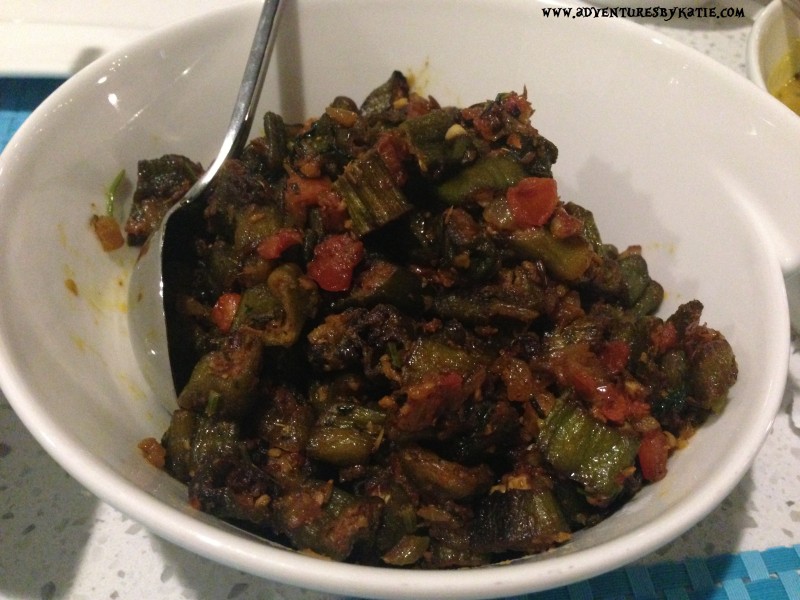 Next, was Tadka Dal – yellow lentils with Fried spices and Herbs. Usually when you have a dal dish, it is all about the lentils. This dish, though, was all about the spices. It was so flavorful, and this was Nathan's favorite dish.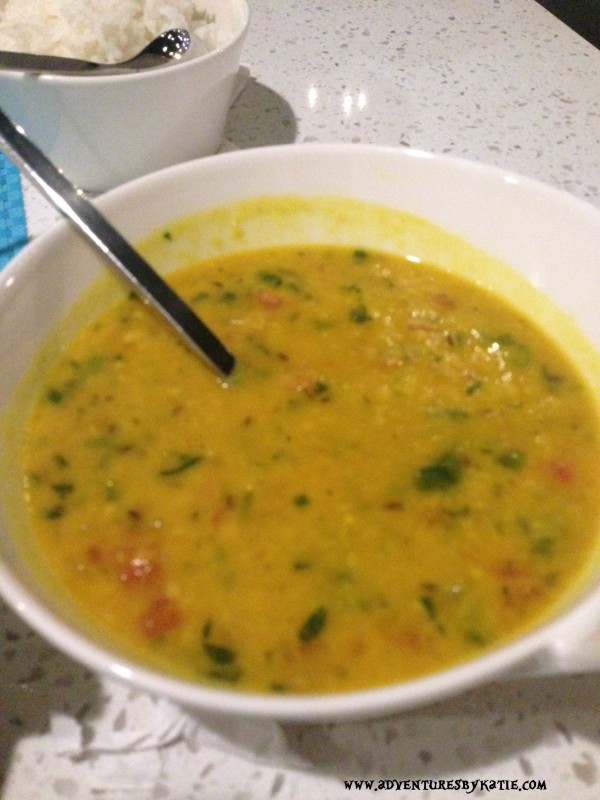 By this time I was completely stuffed, but I knew Chef Ian was bringing something out for dessert. I used this time to visit the restroom and noticed other people enjoying their dinners as I walked by. Everyone had tons of food on the table, and the portions were a really good size.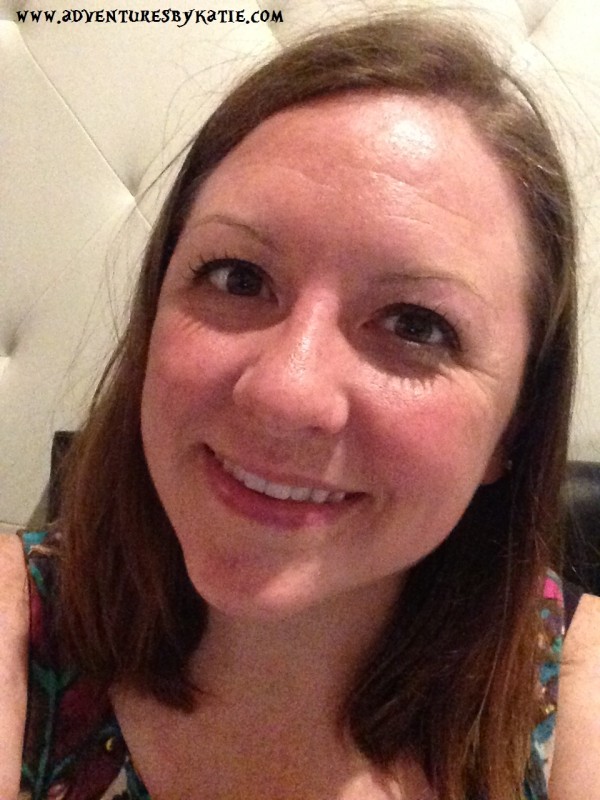 There is no vegan/gluten-free dessert on the menu, so Chef Ian came up with a Fruit Jubilee with Mango pulp, lychee, blueberries, and other fruit, all in a dairy free cup that he made. He is such a talented chef!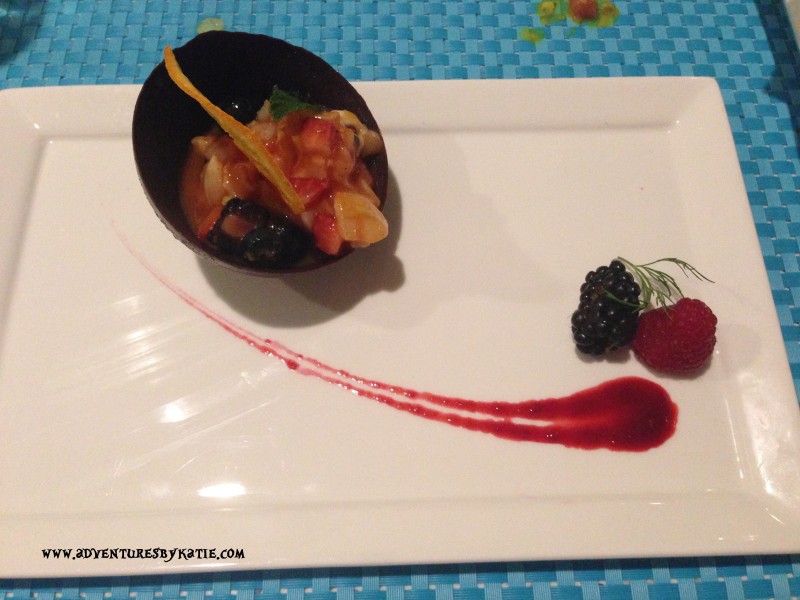 Chef Ian was very willing to make us gluten-free and vegan food.  He used to work at Arlington Ritz Carlton (so funny he used to work so close to where I live!) He is very intuitive and creative with his dishes and certainly made some amazing food.
Tabla
is a great restaurant. They are more accommodating than some of the Disney restaurants that we have eaten at, and are definitely more helpful than most other restaurants that I have been to.
I will certainly be back to eat every time that I am in Orlando!!!! If you want to check them out for yourself, you can visit them at 5827 Caravan Court, Orlando, FL 32819.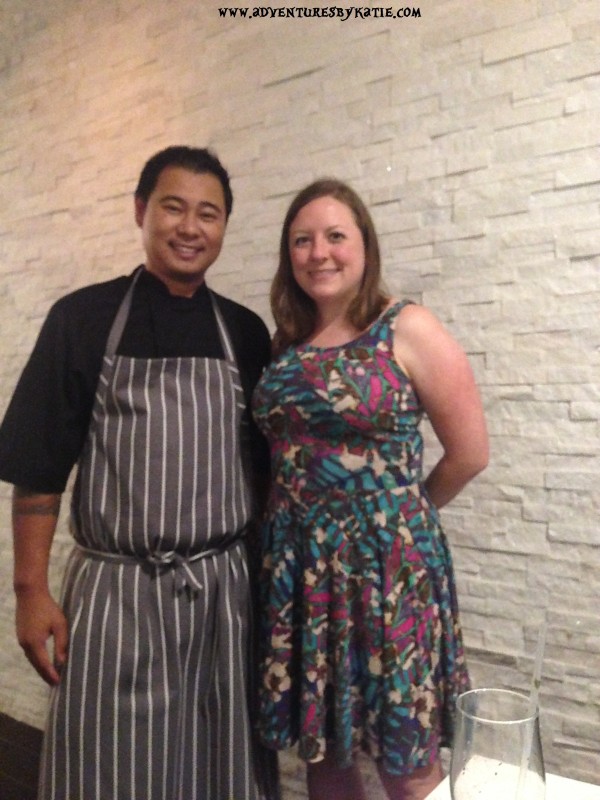 *Disclaimer: I received this meal for free in exchange for my honest opinions!*