We saw SPIRIT UNTAMED in the theaters a while back and thought it was such a cute movie!
Mixolydian made her movie review debut:
To celebrate the Premium Video On Demand (PVOD) release of SPIRIT UNTAMED on Friday, June 25th, Universal sent us some awesome prizes!
---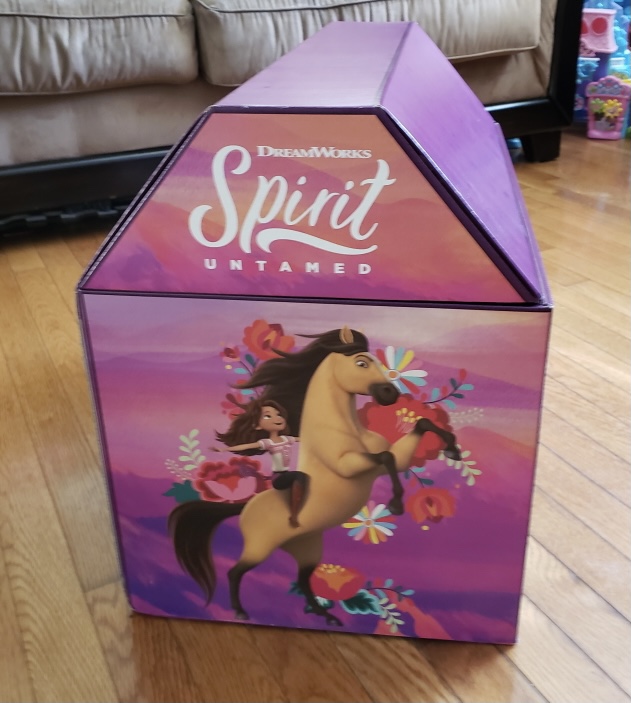 The box is so adorable and is shaped like a barn. When the roof was opened, we found so many treasures!
Included is a Friendship Bracelet Making Kit, a Sequence Collection bracelet that is a charity item that's important to the studio, and three Mattel Festival Horse Doll Sets.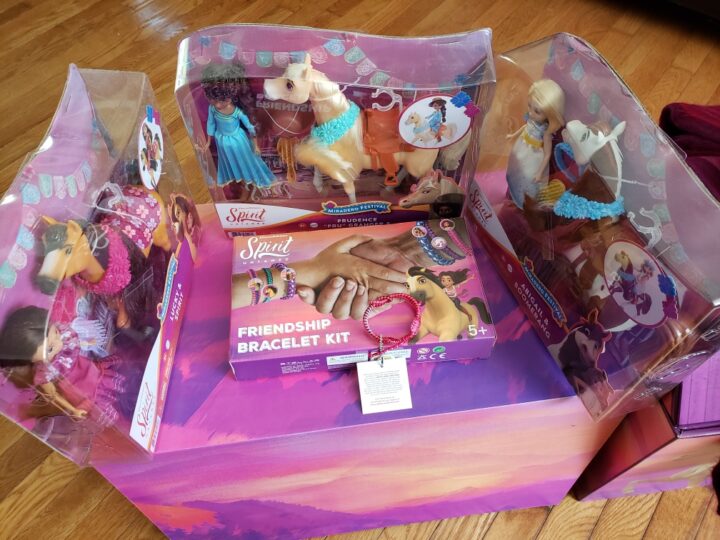 There is also a S'Mores Pack – sourced by S'moreology, a Hispanic-owned business, an Ecualama Blanket – sourced from a Hispanic-owned business, an 8" plush toy – official Mattel toy, and a Crafting for Change Craft Kit – a kit with scissors, paper cardstock/tissue paper, string, glitter, and crayons along with instructions on how to make a SPIRIT-themed designs.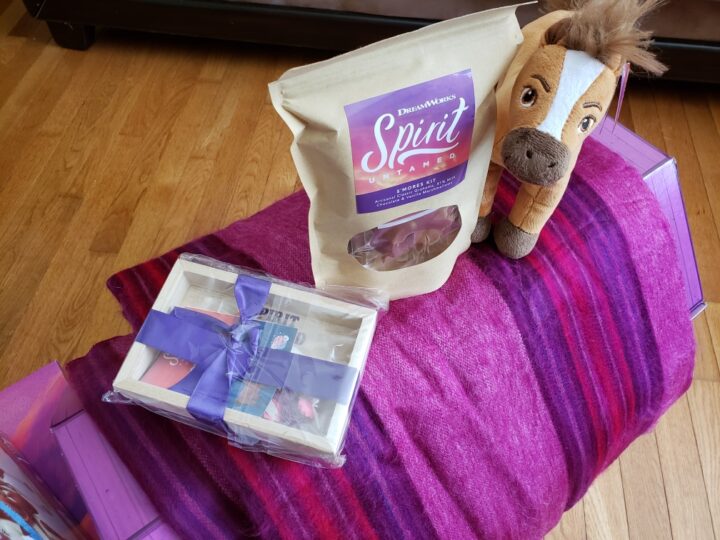 My daughter is super excited to have a fun SPIRIT UNTAMED watch party with toys, crafts, and snacks!