Evergreen SportsPlex Adventure Park
Located just a few minutes from the Leesburg Premium Outlets is this fun place called Evergreen SportsPlex. Their facility is 44 acres and includes four fully lit over-sized bioturf fields capable for the use of a variety of sports. But what sparked my interest was the Adventure Park!
I grabbed Jill and we went out for an afternoon of awesomely awesome adventure! Getting to the SportsPlex was simple and there was plenty of parking. We entered the big barn to get "dressed" and to meet our adventure guides.  Austin, the manager, was extremely helpful in getting us all set up and started with our guides. We were issued two guides to help us along the entire way.  They were very friendly and encouraging.  They helped to make this experience even better.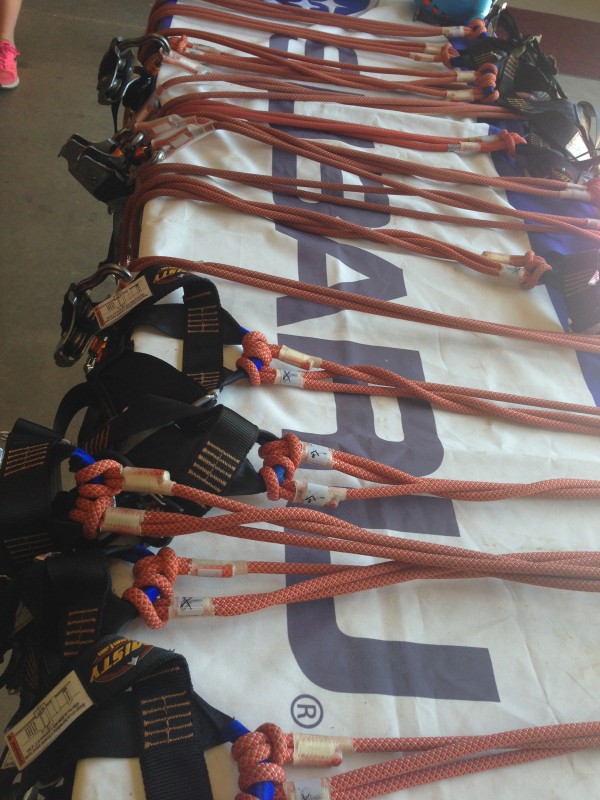 Safety is very important, so we were decked out in helmets, as well as our harness and safety belays. We went to the practice ropes to learn what to do and how to hook ourselves  up to the course. Then we were ready to take our first zipline to the course!!!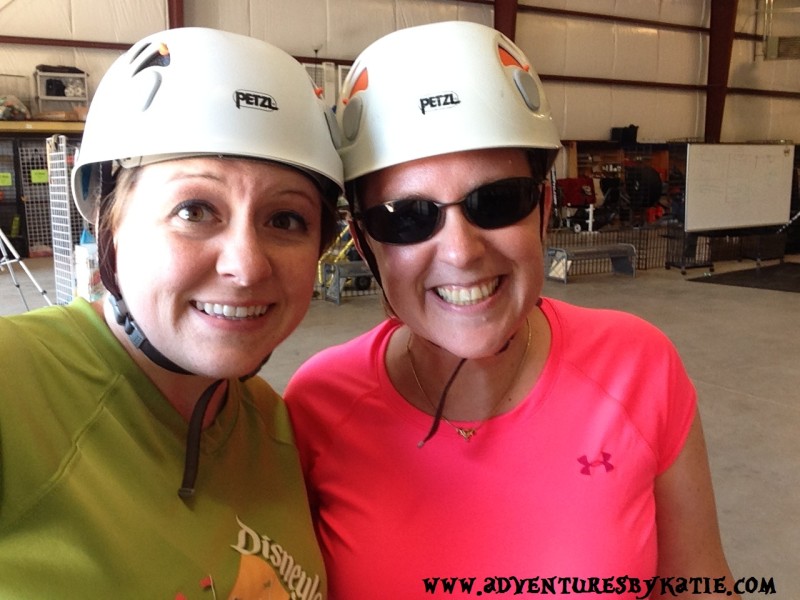 Here is Jill going off of the first zip line:
The zipline was a lot of fun. It wasn't so scary (except the initial jump off the platform), but stopping at the next platform was a little scary just because the platform was so tiny. Here is my view on the second platform, looking back from where I started: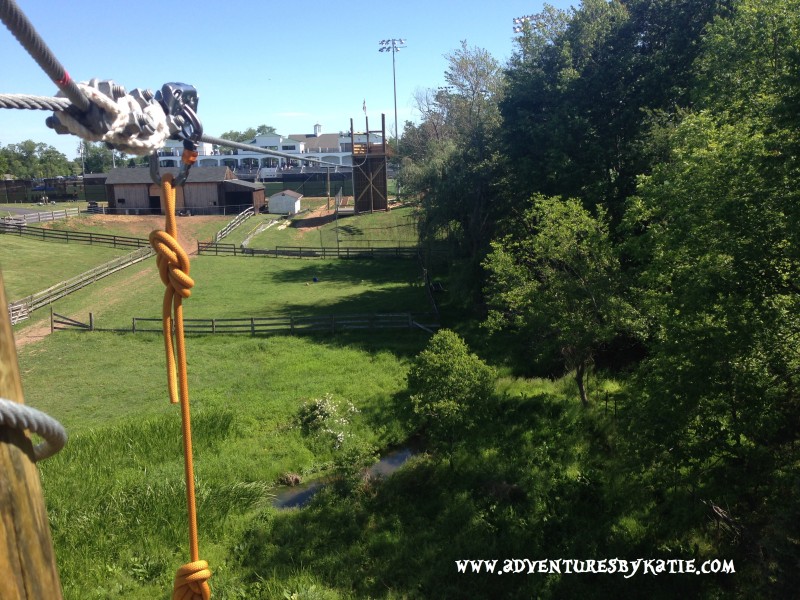 Here we are at the course. There are different levels of obstacles to achieve, such as swings, logs, wires, and tires. If you needed or wanted to, you could pick or choose which obstacles to do, but we decided to try them all.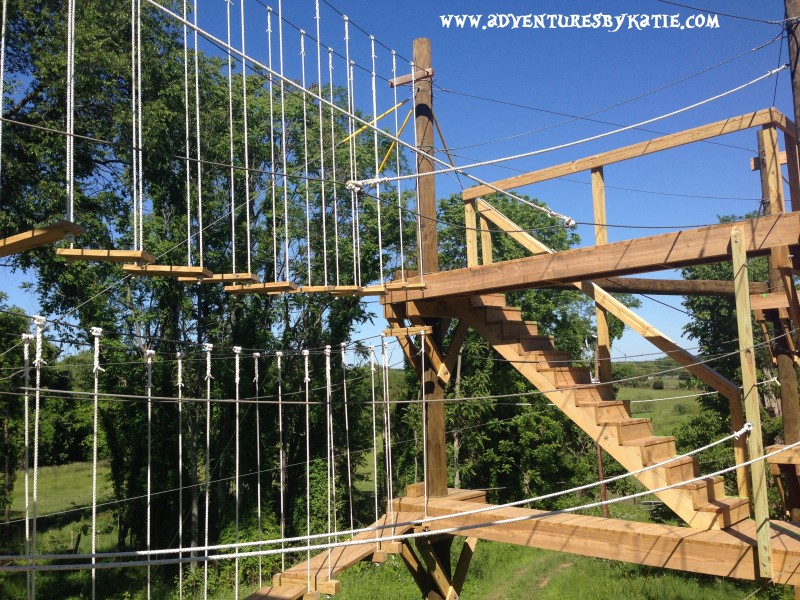 The easiest obstacle was probably the static log. We got across without holding on to anything!

Some of the obstacles are a bit more challenging than the others, but I tried them all. Jill and I had a great time racing each other on different obstacles. Man, did I hate these tires. They were so hard for me!!! But Jill rocked them.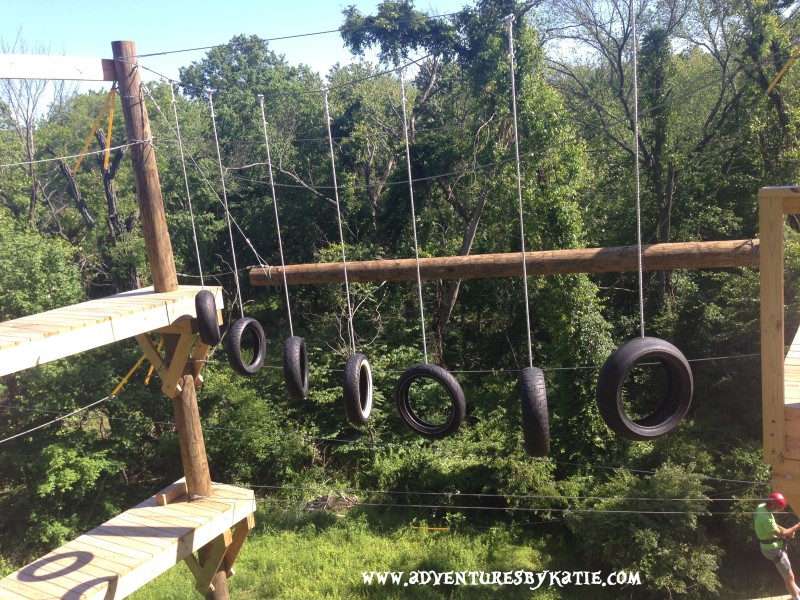 Here is Jill going across the wire:
This was the best picture EVER. I was taking a selfie….no big deal….but Jill fell at the same time! Perfect!: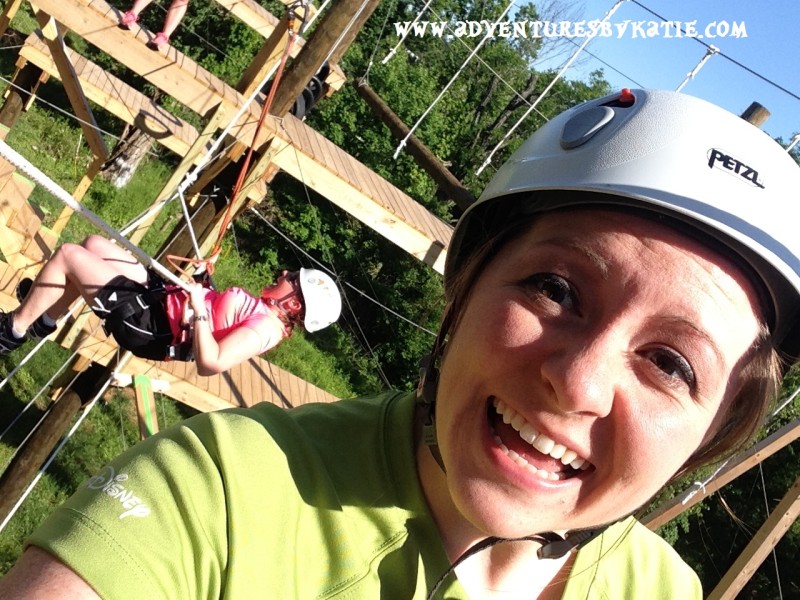 Evergreen offers a variety of adventure activities that include rock climbing, zip lines, and an elevated ropes adventure course.  There are different packages that bundle some or all of the activities for both individuals and groups.  If you come with a group, it is cheaper per person, so grab your friends for a fun activity!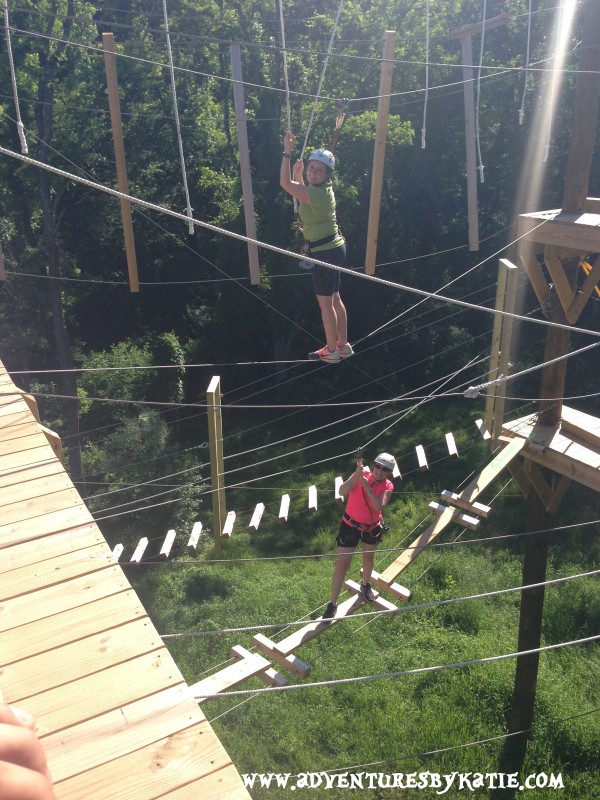 Cheese! I was having such a fun time!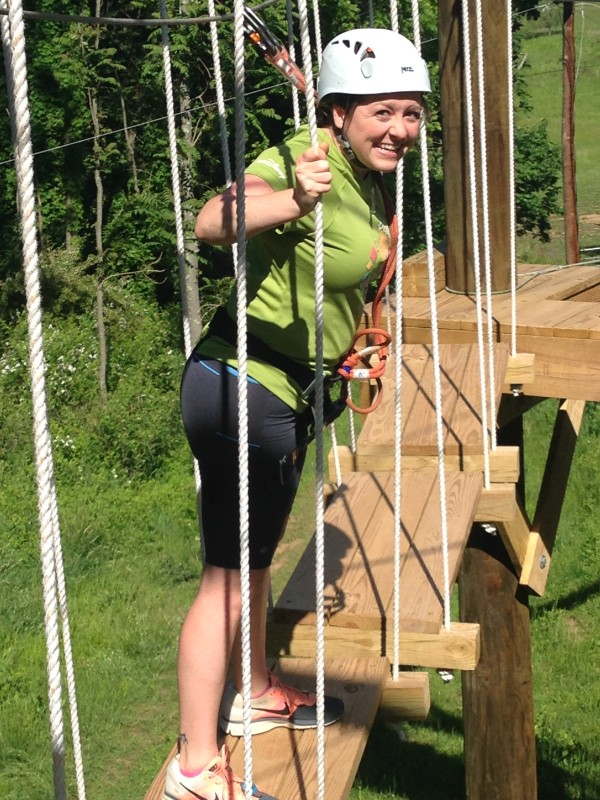 Walking across the wires was fun, but it was almost impossible not to hold on while doing it!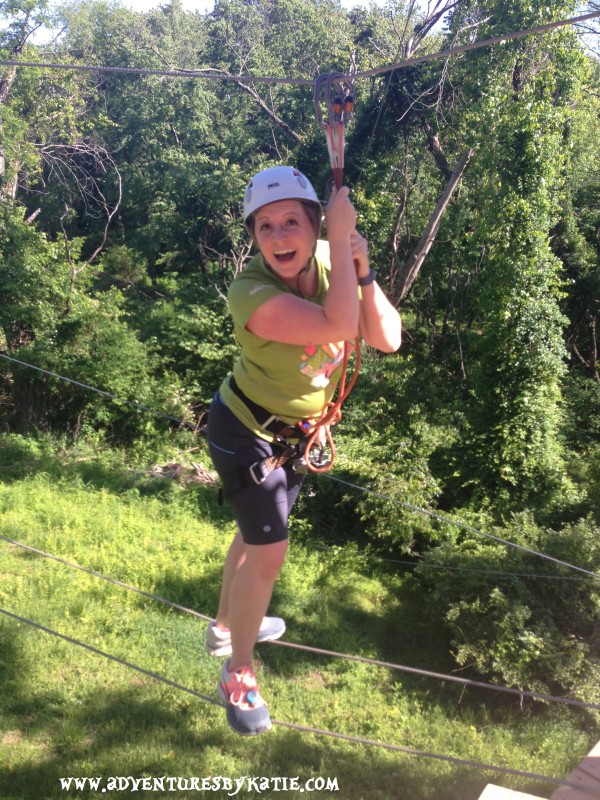 Jill and I had the course to ourselves, so we got to go crazy on the obstacles. There were a few races going on:
Evergreen Adventure Park is AWESOME! Jill and I both had an awesome time, and I will definitely be back this summer with my friends and family.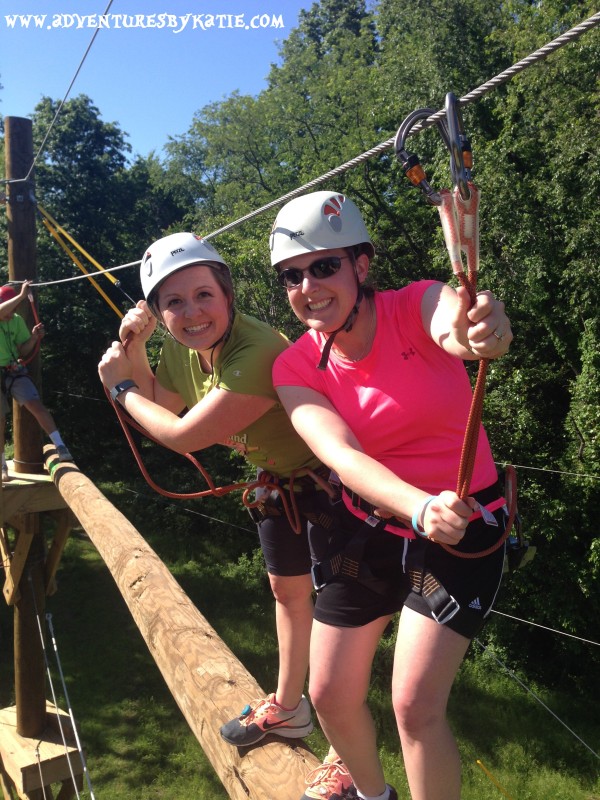 There are some requirements for the zip line and adventure course to keep you safe. You must be at least 8 years old, weigh 75 to 250 pounds, and be at least 4 feet 8 inches in height.  If you want to participate in the rock wall, there is no specific size and weight requirement other than fitting properly into the harnesses.
For more information at Evergreen SportsPlex, visit their website! Maybe I will see you out there this summer!!!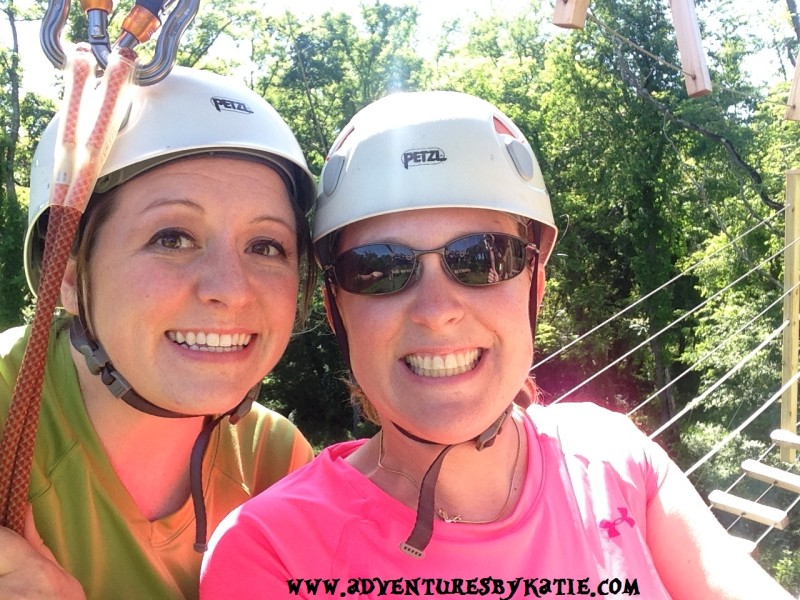 *Disclaimer: I received free admission to the Adventure Park in exchange for my unbiased opinions. I had an awesome time!*