What's Up Wednesday
Well, school is officially back full force. It is definitely no longer summer. The days are getting a bit crisper, and it actually does feel like autumn.
Of course, with school taking up most of my time, I don't have as much time for all the fun stuff I enjoyed doing all summer!!! I will, however, continue trying to have adventures as much as possible.
My sprained ankle that I got during the Disneyland 10k is healing slowly but surely. Now it only really hurts if I sit on it weird, or put too much twisting action on it. I did have to forgo a half marathon that I was supposed to do on Saturday, but I didn't think I would be prepared to go that long of a distance on my foot quite yet.
The one exciting thing to happen this week was to take a pole dancing class at Aradia Fitness. I had a great time and the owner, Melissa, was super awesome. There will be a full write-up of the studio and my experience soon!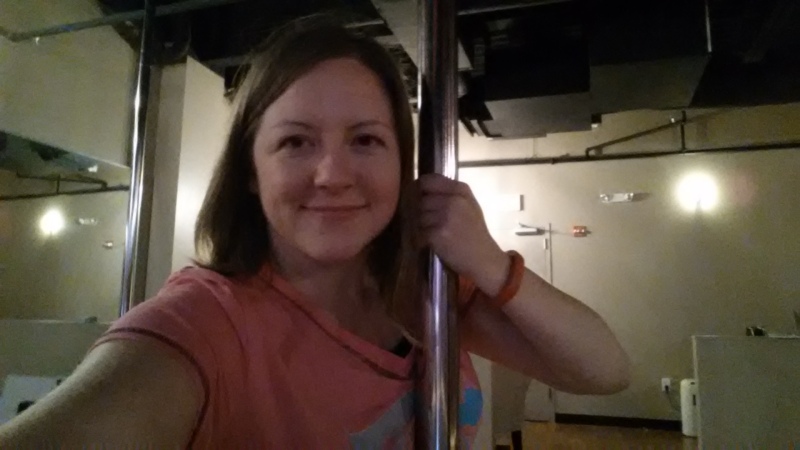 The weather on Sunday was absolutely beautiful, but I worked all day at the Gift Shop. Luckily I was able to crack the window to get some fresh air.
I'm looking forward to next weekend. I have some fun things planned, and guess what…? 53 days till Disney – Wine & Dine Half Marathon Weekend!!!