Weekly Workout August 3-8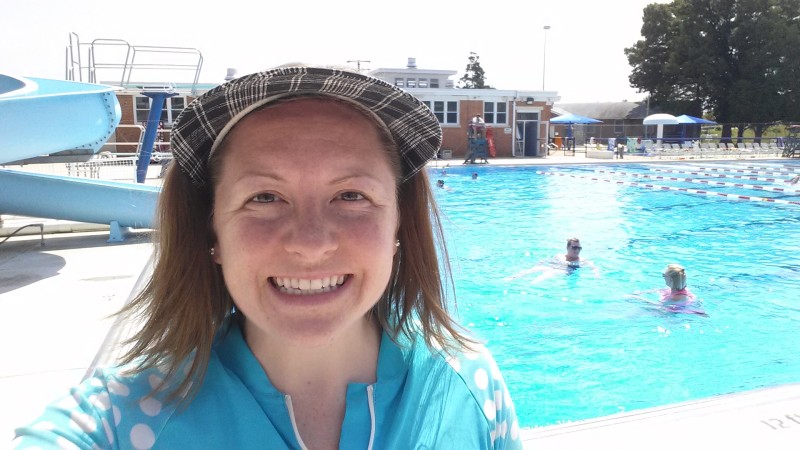 On Monday I met Madre and her friend at the pool. Not a terribly strong workout occurred, but I did tread water in the deep end for an hour, so that counts for something, right?! And don't you love my hair?? LOL.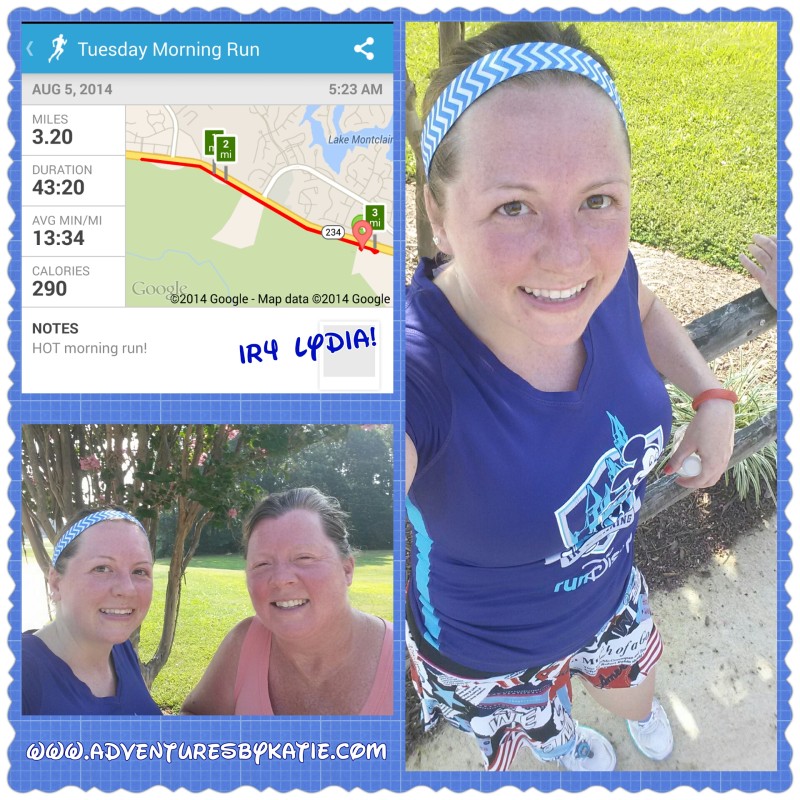 On Tuesday we went for a short run. It was very hot and muggy because we started running too late in the morning (9am). It's crazy because the weather keeps changing on us!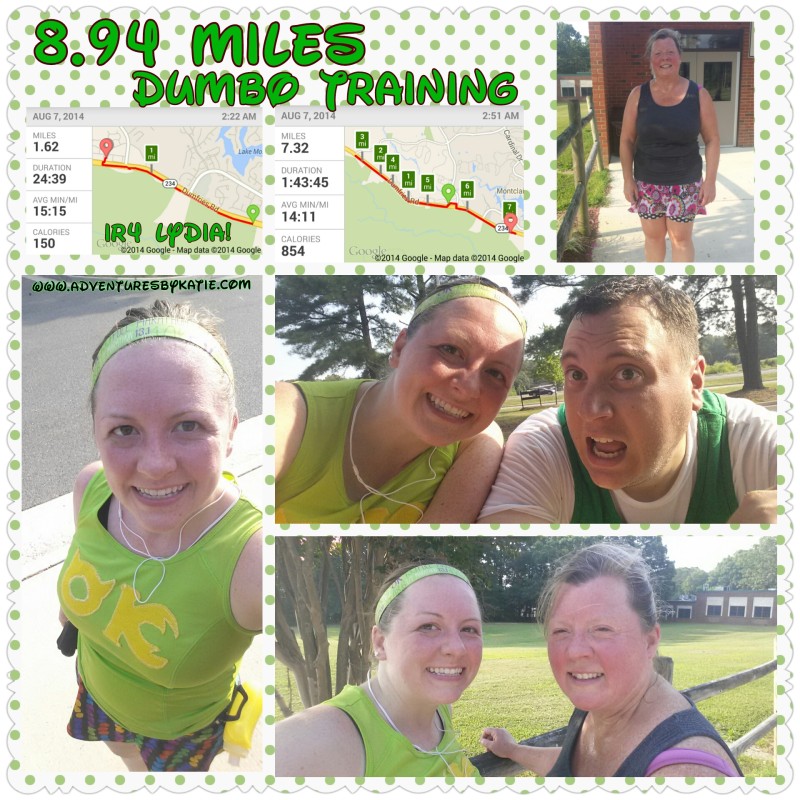 On Thursday, Madre, Nathan, and I did our long run because Saturday did not work for everyone. We set out to do 8 miles, and I did almost 9. It would have been 9, but I accidentally pressed the stop button prematurely by accident. I also accidentally stopped it in the middle of my run. Oy vey.
This was Madre's longest run!!! We are getting ready for Dumbo in 3 weeks! It was a good run, but I was pretty tired after, and took a nap after I ate some breakfast.