Review: Mesh Lingerie Bag
I pretty much dislike doing laundry. The picking up, the sorting, the washing, the drying, the folding, the putting away. It just takes way too long! I do try to make things easier, though, with the use of mesh lingerie bags and a flip fold
.
I wash all my shirts and delicates on the gentle cycle, but sometimes I need a little bit of extra protection for my knit sweaters, SparkleSkirts, and bras. I have tried a few different types of mesh bags and have decided I like these mesh lingerie bags
 from IX Better Home the best.
These bags are made of an ultra fine and silky soft non-abrasive mesh won't harm delicate fabrics. They are tightly stitched and are made from stain, stretch and tear resistant material.
As you can see, these bags are bigger than the other one I have, and does not have the large holes in the bag (in which my bra hooks get stuck!). They are also a bit sturdier and don't get twisted in the wash!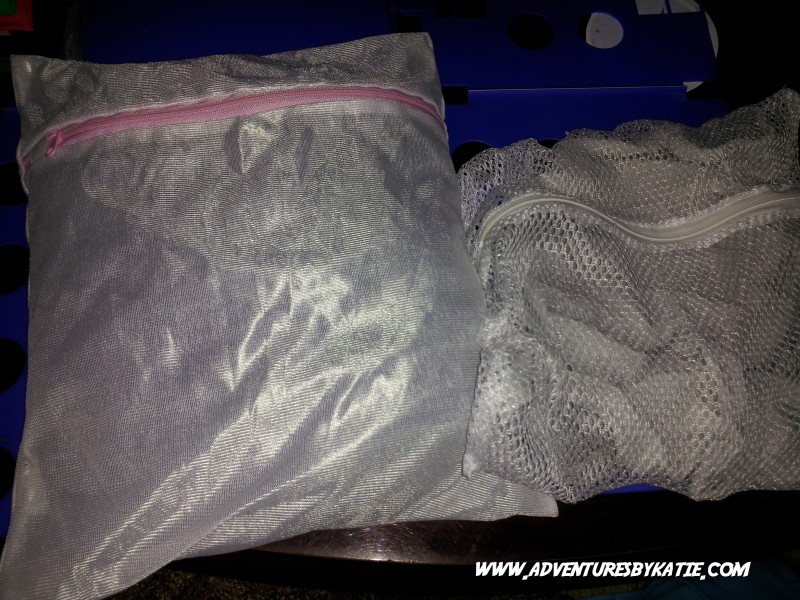 Do you want your own bag to try out? Leave a comment below to enter my giveaway!
---
*Disclaimer: I received free bags for review and giveaway, but all opinions are my own.

>